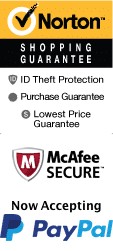 The French Quarter, also known as the Vieux Carré, is the oldest neighborhood in
the city of New Orleans.
After New Orleans was established in 1718 by Jean-Baptiste Le Moyne de Bienville, the city developed around the Vieux Carré, a central square. The district is more commonly called the French Quarter today, or simply 'The Quarter,' related to changes in the city with American immigration after the Louisiana Purchase. Most of the present-day historic buildings were constructed during the late 18th century, during the city's period of Spanish rule, and reflect Spanish colonial architecture.
The district as a whole has been designated as a National Historic Landmark, with numerous contributing buildings that are separately deemed significant. It is a prime tourist destination in the city, as well as attracting loyal residents. Because of its distance from areas where the levee was breached during Hurricane Katrina in 2005, it suffered relatively light damage as compared to other areas of the city and the greater region.
French Quarter History consists of over 200 years of characters, chaos, and intrigue. From the Faubourg Marigny and Treme to the Mississippi River any history buff will be fulfilled here. Take a walking history tour or a Haunted New Orleans tour to find out much about the Historic French Quarter. Make sure to educate yourself on the Cabildo and the Spanish Quarter and of course, stop in St. Louis Cathedral in Jackson Square and see the actual Louisiana Purchase. While you are here, take a moment to remember the devastation of Katrina. Take a Katrina Education Tour. And then round your trip out with some great jazz music and listen to the greats like Louis Armstrong or some of the new cats like The Marsalis family, Trombone Shorty and Kermit Ruffins to name a few. Enjoy tours to the French Quarter on your sight seeing adventure in New Orleans.