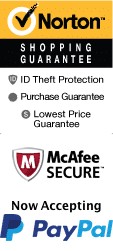 A Locals' Garden District Tour
Monument to the Immigrant New Orleans, Louisiana 70130
1-866-267-5732
Chat Now
Embark on a local's tour of the stunning Garden District in New Orleans, Louisiana. With breathtaking architecture, rich history, and lush greenery, this tour promises a memorable and informative experience. Led by an experienced local guide, the Garden District Tour will take you on a journey through time.

The walking tour lasts approximately two hours and covers about a mile. Guests are advised to wear comfortable shoes and clothing appropriate for the weather. During the tour, your knowledgeable guide will regale you with tales of how the neighborhood came to be, the architectural styles of the stunning homes, and the impact of the Civil War on the area. You'll stroll past well-known landmarks like the Lafayette Cemetery No. 1 and see historic homes, such as the former residence of Anne Rice.

The Garden District is also home to a variety of specialty shops, boutiques, and businesses. Guests can stop by the Lafayette Square Farmers Market for fresh and locally sourced produce, visit the Garden District Book Shop for a new read, and explore the Antiques on Jackson boutique for unique vintage finds. There are also many charming cafes, restaurants, and bars where guests can take a break and try some of the local cuisine.

The history of the Garden District is rich and varied, and this tour presents a unique and insightful look into it. Get a local's perspective on the neighborhood and learn about its famous former residents, including novelist Truman Capote and musician Fats Domino. You'll also have the opportunity to get up-close with the stunning architecture of the homes, including the famous Victorian-style "Painted Ladies."

In summary, the Garden District Tour offers a fascinating look into one of New Orleans' most iconic neighborhoods. With a knowledgeable guide leading the way, guests will learn about the history, architecture, and culture of the area. Take a break from the hustle and bustle of city life and immerse yourself in the charm and elegance of the Garden District. This is an experience that is not to be missed.
Book Now!