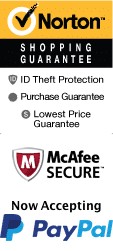 Vacations Made Easy Terms of Sale
Terms of Sale:
If paying for your vacation with a credit card, you are hereby stating that you are the authorized cardholder, or that you have been authorized by the cardholder to use the credit card. In the event the credit card on the Order Form is dishonored, rejected or later contested for any reason, you agree to pay the amount indicated on the order form to VacationsMadeEasy.com.
In no event shall VacationsMadeEasy.com be responsible for any damages arising by reason of your purchase or use of services, lodging or attractions from VacationsMadeEasy.com. In all instances, VacationsMadeEasy.com's maximum aggregate liability to you arising by reason of this transaction shall be the amount paid by you to VacationsMadeEasy.com.
If a venue refuses to admit you for any reason, Vacations Made Easy maximum liability is the component cost of that item in your order.
You agree to indemnify and hold harmless VacationsMadeEasy.com, its affiliate companies, its officers, directors, agents and employees against any costs, fines, claims, damages, charges, or fees (including reasonable attorney's fees) arising by reason of this transaction.
If notice is required, you agree to notify VacationsMadeEasy.com by mail at the above address. Notice will be deemed given when received by VacationsMadeEasy.com. VacationsMadeEasy.com will not be liable for problems caused by misdirected or undelivered mail. VacationsMadeEasy.com will direct all correspondence to you at the address provided by you unless you notify us of a change of address seven (7) days prior to our mailing.
VacationsMadeEasy.com shall not be responsible for any breach of this agreement caused in part or in whole for any reason outside the reasonable control of VacationsMadeEasy.com. You agree that at all times this agreement and your purchase and use of services, lodging or attractions shall be subject to all applicable laws, treaties and border agreements. You agree that you shall be responsible for complying with all such laws pertaining to your travel and the use of services, lodging or attractions through the VacationsMadeEasy.com web site.
VacationsMadeEasy.com may terminate this agreement and this transaction for any violation of its web site Terms of Use. VacationsMadeEasy.com reserves the right to cancel this transaction and refund any amounts paid by you for unused and cancelable services, lodging or attractions for good cause, as determined in the sole discretion of VacationsMadeEasy.com. In some instances, cancellation fees will apply.
This agreement shall be governed by and interpreted in accordance with the laws of the State of Missouri, excluding its conflict of laws provisions. Any dispute under or in connection with this Agreement or any of the transaction contemplated herein shall be subject to the exclusive jurisdiction of and the personal jurisdiction within the state and federal courts within Greene County, Missouri. You hereby waive any objection you may have to personal jurisdiction in such courts. In the event you default on the terms of this agreement, you agree to pay to VacationsMadeEasy.com all costs, fees and expenses including reasonable attorney's fees.
By ordering through our web-site, you agree to VacationsMadeEasy.com's use of electronic records to evidence this agreement. You understand that you have the right to not consent to the use of electronic records by canceling this transaction. In such event, this will be null and void. Your consent applies only to this transaction. You hereby waive any objection you may have to VacationsMadeEasy.com's use of electronic records in court should it be necessary for VacationsMadeEasy.com to enforce the terms of this agreement.
Norton Shopping Guarantee provided by and administered by Norton. Visit www.nortonshoppingguarantee.com/shoppers for more information.
This agreement constitutes the entire understanding of the parties with regard to your purchase. All prior representations, oral or written, and all prior agreements, oral or written, having been merged into this agreement. This agreement or any portion hereof shall not be construed against the drafting party by reason of that party having drafted the agreement or portion hereof. If any provision, paragraph, or subparagraph of this agreement is adjudged by any court of law to be void or unenforceable, in whole or in part, the rest of the agreement shall remain in effect. The parties agree that in such event, the offending clause will be replaced with a provision or provisions having the same economic effect. This agreement shall be binding on, and shall inure to the benefit of, the parties to it and their respective heirs, legal representatives, successors and assigns. In all matters contained in this agreement, time is of the essence.
Prices are subject to change. Prices are locked once an order is placed. The only way to guarantee a specific price is to place the order at the time the quote is initially received. All prices are in US Dollars.
Lodging, show, attraction, and other reservations are subject to availability.
In the event that a specific show or attraction is not available during your vacation dates, we will contact you with alternative options. It is important to provide detailed contact information when you place your order so we may reach you with your alternative options.
All seat assignments are "best available general admission seats at time reservation is made". We will forward any special request to the reservation department but absolutely no guarantees are made regarding actual seat assignments. It is impossible for us or any other vendor to guarantee specific seats.
Special requests, such as smoking or non-smoking rooms and room types, cannot be guaranteed.
Gift Certificates are non-refundable. No cash refunds will be given.
Gift Certificates are valid for purchased amount for 1 year from purchase date. After this date, a monthly service charge of 10% of original balance will be applied until the certificate is used or the balance reaches zero.
Cancellations must be full order cancellations. Partial cancellations cannot be accepted. Fees apply.
Cancellations of some products are not permitted, as shown in terms of sale during the purchase of such product.
All cancellations must be made with VacationsMadeEasy.com, not directly with individual suppliers.
Cancellations require immediate return of all vouchers that have been sent to you. Your order will not be considered cancelled until after we receive your vouchers. PLEASE: For your own protection, send the vouchers to us via return receipt signature required mail to:
Vacations Made Easy
610 E Battlefield
A -205
Springfield, MO 65807
Changes / Cancellations:
Changing Dates and/or Time: - Let us know any changes you'd like to make to your order and we can accommodate you for up to 2 days from the date of your first reservation for a $50 change order fee. Order price difference may also apply. Once an order has been changed, it becomes non-cancellable (i.e.: Order cannot be changed any further and no refunds of any kind can be issued).
Cancellations received more than 2 days prior to the date of your first reservation can have 100% of your vacation's value applied to a future vacation for up to 12 months or a 65% refund. (Example for a vacation package with a check in of Oct 15, 2026 after 3 p.m., you may cancel prior to midnight on Oct 12, 2026)
Orders inside 48 hours of first scheduled reservation are non-cancelable. No refunds or credits can be given inside 48 hours of first scheduled reservation.
Purchases are subject to a service fee. Any applicable service fee is included in the quoted prices. Applicable taxes are included in the quoted prices.
Endorsement of Advertisers, Shows, Attractions, & Vendors:
VacationsMadeEasy.com accepts advertising, provides Internet services for non-related entities, and provides Information for parties interested in vacation travel. The acceptance of advertising, the provision of Internet services, and providing information IS NOT AN ENDORSEMENT of those entities to which such is provided. We take no responsibility for any errors in information on this site. Use the information provided on this site at your own risk and liability and please always use common sense when completing any transactions, online or otherwise. Written permission is required to copy or publish any part of this site.
---
Terms of Use
Introduction:
Your use of the VacationsMadeEasy.com web site signifies your consent to the following terms of sale, and our Privacy Policy, which can be found below. If you do not consent to these terms of sale, please do not use the VacationsMadeEasy.com web site. We reserve the right to make changes of these terms of sale without notice and your continued use of the VacationsMadeEasy.com web site will mean that you accept those changes.
No Warranty.
This web site is provided by VacationsMadeEasy.com as a service to its users on an "as is" basis. VacationsMadeEasy.com makes no representations or warranties of any kind, whether express or implied, as to the information, content, materials or products included on this site or as to the operation of the site. VacationsMadeEasy.com disclaims all warranties, whether express or implied, including without limitation the warranty of merchantability and the warranty of fitness for a particular purpose.
Copyright and Trademarks.
All content included on this site, such as text, graphics, logos, icons, images, audio clips and software is the property of VacationsMadeEasy.com and is protected by U.S. copyright law, and except for non-commercial, personal use, may not be copied, distributed, displayed, reproduced or transmitted without the prior written permission of VacationsMadeEasy.com. This site contains trademarks owned by VacationsMadeEasy.com Except for non-commercial, personal use, these trademarks are protected and may not be copied, distributed, displayed, reproduced or transmitted without the prior written permission of VacationsMadeEasy.com .
Hyper-Links.
This site may link to sites not related to or maintained by VacationsMadeEasy.com. These links are provided as a service to the users of this site and VacationsMadeEasy.com makes no representations or warranties about the content, completeness or accuracy of the sites or the links on this site or as to any site linking to this site.
Limitation of Liability.
VacationsMadeEasy.com shall not be liable, whether in contract, tort (including the negligence of VacationsMadeEasy.com, its officers, directors, agents or employees), or strict liability for any damages whatsoever, including, without limitation, direct, indirect, incidental, punitive, or consequential damages resulting from your use of the VacationsMadeEasy.com web site or any of its content. You hereby agree to indemnify, defend and hold harmless VacationsMadeEasy.com, its officers, directors, employees, consultants, agents and affiliates from any causes of action, claims, proceedings, losses, damages, fees, expenses, liabilities or costs, including reasonable attorneys fees, arising from your use of this web site or its content, your violation of any of these terms or conditions, or your infringement of any intellectual property rights.
Miscellaneous.
These terms of sale shall be governed by the laws of the State of Missouri, without giving effect to its conflict of laws provisions. You agree that venue for any action shall be in the state and federal courts of Greene County, Missouri and hereby consent to the personal jurisdiction of such courts. If for any reason a court finds a provision or portion of the foregoing terms of sale to be unenforceable, the remainder will continue to be valid and shall remain in full force and effect.
---
VacationsMadeEasy.com created this Web Site Privacy Policy ("Privacy Policy") in order to ensure the confidence of visitors and customers of our web site (the "Site"), and to demonstrate our commitment to fair information practices and the protection of privacy.
Types of Information Collected.
Traffic Data Collected. We automatically track and collect the following information when you visit our Site, including your: (i) IP address; (ii) domain server; (iii) type of computer; (iv) type of web browser; and (v) other types of anonymous electronic data automatically generated by the computer system, (collectively "Traffic Data"). Traffic Data is anonymous information that does not personally identify you but is helpful for marketing purposes or for improving your experience on the Site. We also use "cookies" to customize content specific to your interests and to store certain information so you do not have to re-enter it each time you visit the Site.
Personal Information Collected. In order for you to access certain premium services and to purchase products that we offer via the Site, we require you to provide us with information that personally identifies you ("Personal Information"). Personal Information may include: (i) Contact Data (such as your name, mailing and e-mail addresses); (ii) Financial Data (such as your account or credit card number); and (iii) Demographic Data (such as your zip code, age and income). If you communicate with us by e-mail, or complete online forms, surveys or contest entries, any information provided in such communication may be collected as Personal Information.
Uses of Personal Information Collected.
We may use Contact Data to send you information about our company or our products or services, or promotional material from some of our partners, or to contact you when necessary. We may sell or rent your contact data to third parties. We use your Financial Data to verify your qualifications for certain products or services and to bill you for products and services. We use your Demographic Data to customize and tailor your experience on the Site, displaying content that we think you might be interested in and according to your preferences. Please note, this Site is not designed for nor intended for use by anyone under the age of 18 and we will not knowingly collect nor share Personal Information on Site users under the age of 18.
Sharing of Personal Information.
We may share Demographic Data with advertisers and other third parties.
User Choice Regarding Collection, Use and Distribution of Personal Information.
By providing us with your Personal Information, you consent to our use of such Personal Information as provided above. You may choose not to provide us with any Personal Information. In such an event, you can still access and use much of the Site; however you will not be able to access and use those portions of the Site that require your Personal Information.
Confidentiality and Security of Personal Information.
Except as otherwise provided in this Privacy Policy, we will keep your Personal Information private and will not share it with third parties, unless such disclosure is necessary to: (a) comply with a court order or other legal process; (b) protect our rights or property; or (c) enforce our Terms of Service. Your Personal Information is stored on secure servers that are designed to limit unauthorized access to your Personal Information.
Lost or Stolen Information.
You must promptly notify us if your credit card or user name is lost, stolen or used without permission. In such an event, we will cancel that credit card number and user name and update our records accordingly. Your liability for charges made on a lost or stolen credit card is governed by your card-holder agreement with your credit card company.
Other Limits to Your Privacy.
The Site may contain links to other Web sites. We are not responsible for the privacy practices or the content of such Web sites.
Updates and Changes to Privacy Policy.
We reserve the right, at any time and without notice, to add to, change, update or modify this Privacy Policy, simply by posting such change, update or modification on the Site. Any such change, update or modification will be effective immediately upon posting on the Site and your continued use of this Site constitutes your acceptance of such change, update or modification.