Memorable Vacations Start Here!
We are here to help you savor your vacation experience by providing the
blogs
,
articles
, maps, videos and
assistance
you need to thoroughly research, book and share your next vacation!
If you know where you want to go, simply choose a destination to begin your planning process. You can find things like activities, events, points of interest, lodging options, special vacation packages, local travel tips, weather information, and maps for all of our destinations.

Popular North American Destinations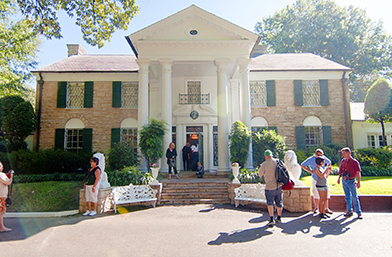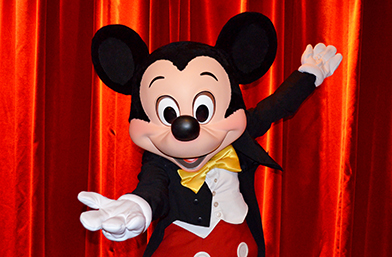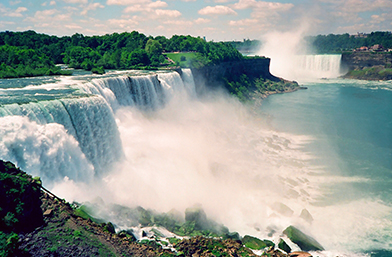 Bring in Spring with these Amazing Destinations
As the winter snow melts away and gives way to blooming flowers, celebrate the warmer weather with a fantastic spring break vacation. These destinations are great places to relax, unwind, and try something new during your break. With Vacations Made Easy, it is simple to create the perfect getaway.
Spring is alive in the Ozarks, so make sure you head to Branson to celebrate the season. Spring is the perfect time to experience the great outdoors, and with adventures like the Branson Zipline and Canopy Tours and the 'I Pilot' Helicopter Adventure, you can soar to new heights on a one-of-a-kind vacation. Or, stop by Silver Dollar City to celebrate World Fest and ride the amazing rides, including the brand new for 2018 Time Traveler. If adrenaline-pumping action isn't really your thing, Branson offers plenty of relaxing activities like a cruise on the Branson Belle and shows such as the Dolly Parton's Stampede and the Haygoods. No matter your tastes, Branson, MO has something for everyone this spring season.
As one of the most beautiful natural destinations in the United States, Lake Tahoe is an amazing destination for a spring vacation. This beautiful lake town is filled with a variety of activities for guests to entertain themselves with. To get out on the lake itself, take one of the cruises such as the MS Dixie II Sightseeing & Sunset Dinner Cruises, the Around the Lake Tahoe Tour, or a Lake Tahoe Sightseeing & Lunch Cruises Aboard the Bleu Wave. There are plenty of other fantastic endeavors as well, including a thrilling Pacific North Lake Tahoe Helicopter Tour and the Piping Rock Equestrian Trail Ride. For those who want a historic look, visit the Hellman-Ehrman Mansion. Lake Tahoe is brimming with experiences that you won't soon forget.
For a southern spring break getaway, Savannah, GA is a fantastic choice. With nearby beaches, a rich culture, and plenty of history, you can have fun and learn something new while relaxing and experiencing one of the greatest cities. Sail the waters on the Savannah Riverboat Sightseeing Lunch & Dinner Cruises or embark upon the Savannah Historic Trolley Tour to explore all of the important landmarks and more. Nightlife in Savannah also has plenty to offer. Whether you want to encounter the paranormal on the Ghosts & Gravestones of Savannah or sip adult beverages on the Savannah Martini Tour, there is still plenty to do when the sun goes down. With plenty of options to choose from, Savannah is the perfect place to plan an action-packed trip.
If you are looking for something fun and adventurous to embark upon during your spring break, make sure to check out these amazing destinations for the vacation of a lifetime. Vacations Made Easy makes it simple to bring your springtime dreams to life.