Memorable Vacations Start Here!
We are here to help you savor your vacation experience by providing
articles
, maps, videos and
assistance
you need to thoroughly research, book and share your next vacation!
If you know where you want to go, simply choose a destination to begin your planning process. You can find things like activities, events, points of interest, lodging options, special vacation packages, local travel tips, weather information, and maps for all of our destinations.

Popular North American Destinations
Fall into Autumn with these Amazing Activities
With cooler temperatures on their way, it is time for hoodie weather, bonfires, pumpkin spice everything, and vacations to beautifully colored autumn paradises. Look to Vacations Made Easy to help you plan your perfect fall getaway. From fall foliage tours to autumn-themed adventures and more, VME is your one-stop-shop for fantastic attractions and activities in some of the greatest cities in the United States.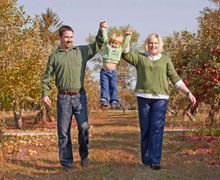 Begin your adventures in one of the most historic cities in the United States-- Boston, Massachusetts. With so many beautiful areas to visit, it is clear as to why Boston is considered one of the best cities to visit in the autumn months. As the leaves begin to turn color, check out tours like the New England Fall Foliage tour. Also included is the Native Orchard Apples and Cider Tour, bringing the flavors of fall months into play. Make sure to check out other activities such as the Boston Trolley Tour, the famous Martha's Vineyard tour, and the Boston Sightseeing Tour. Or, experience the amazing views that the Autumn on the Cape cruise offers. Nothing beats seeing these renowned places dressed in their autumn colors.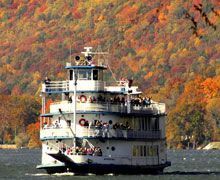 Grab your jacket and head to Chattanooga, TN for a fantastic time breathing in the crisp air and experiencing the gorgeous scenery. Unwind on the relaxing Chattanooga Riverboat cruise, see the city adorned in the oranges and reds of fall on the Chattanooga Double Decker Bus Tour, or ride on the Incline Railway at Ruby Falls. For a great family adventure, unleash your wild side at the Reflection Riding Arboretum & Nature Center. The entire city is great for photography, sipping cider, and taking in the lush views that Tennessee has to offer, so make sure to add Chattanooga to your autumn agenda.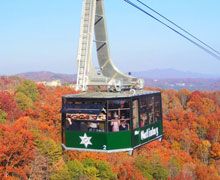 For a classic Smoky Mountain autumn getaway, visit Gatlinburg and Pigeon Forge. Views of the mountain range blooming with reds, yellows, and oranges is a sight to behold making the city perfect for photography and even better for adventures. View the scenery with the Ober Gatlinburg Aerial Tram or embark upon the Gatlinburg Sky Lift for amazing aerial vantage points of the golden treetops. If you are feeling braver, check out the Smoky Mountain Helicopter Tours. When the air starts to get a little chilly in the evening, the entire family can head to one of the fantastic Gatlinburg shows such as the Dixie Stampede, Hatfield & McCoy Dinner Feud Show, or the Comedy Barn Variety Show. With plenty of activities to choose from, there is always something to experience in the Smoky Mountains.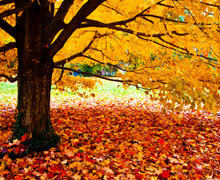 Regardless of where you find yourself this autumn, a smorgasbord of exciting seasonal activities await. Whether you're exploring some of the Midwest's best Labor Day celebrations or roasting marshmallows over a warm, crackling campfire at one of New York's top camping spots, there's plenty of fun to be had this harvest season. So don't delay; break out the cozy sweaters and boots, breathe in the cool, crisp air and experience some of the country's most exciting activities with Vacations Made Easy.