Pirates Voyage Dinner Show
8901 N. Kings Hwy Myrtle Beach , SC 29572 |
1-800-987-9852

Dubbed The Most Fun Place to Eat, Pirates Voyage brings to life the spirits of the pirates and buccaneers that once sailed the coast of the Carolinas!

Details

Show Lasts Approximately 1.5 Hours

Pre-show, Dinner & Show Are All Included

Appropriate for All Ages

Handicap Accessible

Non-Flash Photography is Permitted

View Schedule

View Menu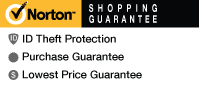 Description
Join Captain Blackbeard, his Quartermaster Calico Jack and the Crimson and Sapphire crews as an epic battle for the coveted Davey Jones sunken treasure. With sword fighting, cannons blazing, and all-new aerial and acrobatic acts, you are in for an action-packed adventure you will remember for a lifetime.
Experience the swashbuckling excitement and take sides between the two pirate crews as they battle on land, on deck, in water and high above the full-sized pirate ships in a 15 foot deep indoor hideaway lagoon. The action just might take your breath away as you thrill to spectacular acrobatic competitions, sea lions, tropical birds, beautiful mermaids and much more.
The show is packed full of adventure, competition, audience participation and romance set to musical scores by Dolly Parton. An all-new beautiful and expressive aerial act between Captains Doubloon and Scarlett of the Sapphire and Crimson crews will hypnotize you with romance. Excitement also builds with another new acrobatic act, in which the crews climb, slide down and pose on the ships' masts. Their skill and bravery will keep you on the edge of your seat. The adventure comes to a bold finish, complete with nets full of treasure, gold coins, fountains of water and thrilling pyrotechnics.
As the adventure unfolds, you will enjoy a four-course pirate feast. The crew serves up Voyager Creamy Vegetable Soup, Buccaneer Bread, Half O'Roasted Cackler (chicken), Captain's BBQ Pork, Cob-O' Buttery Corn, Pirate Herb-basted Potato, Apple O' Me Eye Pie and Unlimited Pepsi, tea or coffee.
Arrive early to experience the interactive Pirates Village, where guest learn the pirate way. Join the crew with some facial makeup, as the Captain is looking for new recruits and each young lad or lass has the opportunity to become one of the pirates with a bandana or pirate hat, earring or eye patch, pirate sword, and pirate flag!
Enjoy this exciting venue in Myrtle Beach at the Pirates Voyage Dinner & Show—The Most Fun Place to Eat!™-- and make memories to last a lifetime. Previously the Dixie Stampede, Dolly Parton changed the Myrtle Beach theater after 18 years of shows to a pirate show. The Dixie Stampede shut down after the Christmas show of 2010, and only six months later at the beginning of June 2011, it reopened as Pirates Voyage Dinner & Show, a watery wonderland with an indoor lake where pirates roam!
Still Have Questions?

Options:
Pirates Voyage Dinner Show
Available 12/5/2015 until 12/26/2015 View Detailed Schedule
Venture out into the great unknown when you see the Pirates Voyage Fun, Feast, & Adventure, which features two full-sized pirate ships, a live action battle for a mysterious treasure, and a 15-foot deep lagoon!
Pirates Voyage Christmas Dinner Show
Available Now until 1/2/2016 View Detailed Schedule
Set Sail with Pirates Voyage this Christmas and join the adventure with Captain Scrooge and the mystical spirit of Christmas! See what waits for the Captain as he travels to the past, through the present, and to the future. Be amazing as toys come to life and bring out the child in each of us, and just you wait until you see the spectacular and dramatic live nativity scene! Don't forget about the pirate battle happening on the deck, in the water, and in the sky as Emerald and Crimson fight for lost Christmas treasure!

MYRTLE BEACH SC
HOTELS & VACATION PACKAGES
MOST POPULAR THINGS TO DO
IN MYRTLE BEACH SOUTH CAROLINA