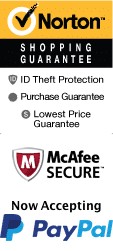 Pirates Voyage Dinner & Show in Myrtle Beach, SC
Location: Pirates Voyage Dinner Theater in Myrtle Beach, SC, 8907 N Kings Hwy Myrtle Beach , SC 29572
1-800-987-9852
Chat Now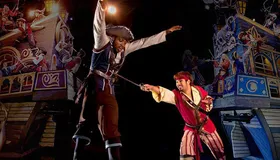 Dubbed The Most Fun Place to Eat, Pirates Voyage Myrtle Beach dinner and pirate show brings to life the spirits of the buccaneers that once sailed the coast of the Carolinas with a fun dinner show and pirate adventure Myrtle Beach! Join Captain Blackbeard, his Quartermaster Calico Jack, and the Crimson and Sapphire crews as an epic battle for the coveted Davey Jones sunken treasure unfolds. With sword fights, cannons blazing, and must-see aerial and acrobatic acts, you are in for an action-packed adventure you will remember for a lifetime when you purchase tickets to this pirates dinner show! Pirates Voyage Tickets are great for any vacation.
Pirates Voyage Myrtle Beach Dinner and Show: Take a Fun Pirate Voyage in Myrtle Beach! Visit Pirates Cove Myrtle Beach, See Pirates Myrtle Beach, and Have a Blast at Pirates Voyage Dinner and Show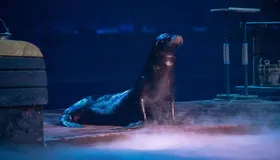 Experience the swashbuckling excitement of this attraction and take sides between the two pirate crews as they battle on land, on deck, in water, and high above the full-sized pirate ships in a 15-foot deep indoor hideaway lagoon. The action just might take your breath away as you see a sea lion group, tropical birds, beautiful mermaids, and much more. Once you are taken to your assigned row for seating, you will be served a delicious meal and watch the captivating show unfold.
One of the most captivating features of this Pirates Show is the use of live animals in their shows as well as the extensive theatrics and special effects. All of these elements come together to create a truly immersive adventure that will captivate the senses of all who watch. The production is packed full of adventure, competition, audience participation, and romance set to unique musical scores. A favorite among many a TripAdvisor traveler, there is something for everyone. A beautiful and expressive aerial act between Captain DeBlue and Captain Scarlett of the Sapphire Crew and Crimson Crew will hypnotize you with romance. Excitement at the pirate show also builds with another exciting acrobatic act, in which the crews climb, slide down and pose on the ships' masts. Their skill and bravery will keep you on the edge of your seat. The adventure comes to a bold finish, complete with nets full of treasure, gold coins, fountains of water, and thrilling pyrotechnics.
About the Four-Course Meal at Pirates Voyage Dinner Show / Pirates Voyage Menu
As the Pirates Adventure Myrtle Beach show unfolds, you will enjoy a four-course pirate feast that is sure to leave you satisfied. The food at Pirates Voyage is sure to impress. The Pirates Voyage meal comes with silverware. The crew serves up Voyager Creamy Vegetable Soup, Buccaneer Bread, Half O'Roasted Cackler (chicken), Cob-O' Buttery Corn, Pirate Herb Basted Potato Wedge, Apple O' Me Eye Pie and soft drinks, tea, or coffee. Luckily for the herbivores, there are vegetarian meal options and gluten-free meals available upon request (mention at the time of reservation). So whether you delight in the soup or savor the yummy roasted chicken, this meal will leave you full and give you a true dinner theater experience. There's tons of food, so bring an appetite! Your seating is comfortable too, so you'll gain a great view while you eat! Tickets to experience the Pirates Voyage Dinner and show are well worth it.
Explore the Pirate Dinner Show Gift Shop
Follow your map and find your very own 'X marks the spot' at the Gift Shop! Here, it's easy to bring a little piece of your Pirate's Voyage home with you. From ceramic mermaids, toys, t-shirts, pirate hats, toy swords, and more, you can bring some of the fun back to your land-bound friends or grab something for yourself to remember your adventure!
About the Dolly Parton Myrtle Beach Pirate Show Theater
Enjoy this exciting venue and make memories to last a lifetime with the Pirates Dinner and Show. Previously the Dolly Parton's Stampede, Dolly Parton changed the theater after 18 years of shows. After going under extensive renovations, it was opened with brand new features that all come together to create what the theater is today. The Dolly Parton Pirate Show Myrtle Beach is unique and provides tons of fun to guests, drawing thousands of visitors each year. Don't miss out on seeing the Dolly Parton Pirates Voyage show!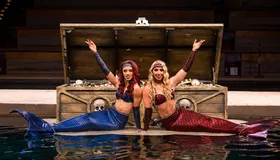 After Dolly Parton's Stampede shut down after the Christmas season of 2010, and only six months later at the beginning of June 2011, it reopened as a watery wonderland with an indoor deep lagoon where buccaneers and your favorite pirate team roam. Pirates Voyage North Myrtle Beach was born and the Myrtle Beach Pirates Voyage legacy began. The Pirates Voyage and Dinner Show theater itself features one of the most stunning pieces of theatrical assets - a 750,000-gallon swimming pool that harbors the battle between good and evil. Another notable feature includes the magnificent large-scale ships in which the pirate battles take place.This is perhaps the coolest pirate ship Myrtle Beach has ever seen! As well as this, guests will follow the story of Blackbeard, who not only is one of the most infamous outlaws in all of history but who also has historical ties to the area. So for an amazing experience that also dips its toe into the history of the area, you do not want to miss out. And if you are visiting the Smokies, be sure to visit the Pirates Voyage Dinner show in Pigeon Forge.
The theater is located on the Grand Strand, so it's perfect for getting in some fantastic vacation memories. If you and the entire family are looking for an amazing time in the beach city, do not miss out on this awesome entertainment option! This Pirates Voyage Dinner Show in Myrtle Beach will be a fantastic adventure. Purchase your vacation package today and be on your way to an unforgettable venture to wonderful attractions in the area. After all of the fun Pirate Voyage spirit, return to your comfortable hotel near the Barefoot Landing area. Regardless of what sort of hotel you are looking for, this experience is bound to be a wondrous one! Get your Pirates Voyage Myrtle Beach tickets today and become a pirate Myrtle Beach style! Visitors can also find helpful articles onsite to answer questions like When is Bike Week in Myrtle Beach or book other attractions like Medieval Times Myrtle Beach onsite.pirate voyage dinner and show piratesvoyage com pirates of the caribbean myrtle beach pirates voyage seating chart pirates cove myrtle beach sc pira voyage pirate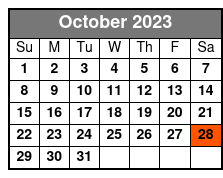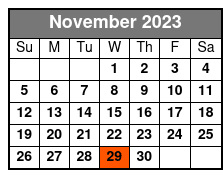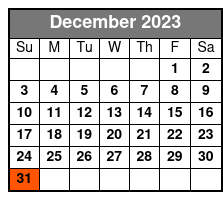 Options:
Pirates Voyage Dinner & Show
Available 10/3/2023 until 10/28/2023 View Detailed Schedule
Venture out into the great unknown with this awesome event, which features two full-sized pirate ships, a live action battle for a mysterious treasure, and a 15-foot deep lagoon!
Pirates Voyage Christmas Celebration
Available 11/1/2023 until 12/31/2023 View Detailed Schedule
Set sail this Christmas and join the adventure with Captain Scrooge and the mystical spirit of Christmas! See what waits for the Captain as he travels to the past, through the present, and to the future. Be amazing as toys come to life and bring out the child in each of us, and just you wait until you see the spectacular and dramatic live nativity scene! Don't forget about the pirate battle happening on the deck, in the water, and in the sky as Emerald and Crimson fight for lost Christmas treasure!
Reviews

Robin Hill
Ozark, AL
✓
Verified Traveler
After my husband and i saw the pirates voyage christmas show a couple years ago, we were so impressed that we wanted to share the experience with our whole family. We had a blast! Even our four-year old (who suffers with a genetic kidney disorder and is on a strict diet) begged us to take him back the next day.
Tip: Definitely worth the trip!



Lloyd Flores
Florence, SC
✓
Verified Traveler
"We had a grand old time!"
We had a grand old time! It's our 2nd visit to the pirates voyage and brought our families with us to share the fun-filled family show.
Tip: Come in hungry for the show because they will feed you royally!






Yasmeen Nixon
Pooler, GA
✓
Verified Traveler
Awesome show!!! Vacation made easy has great customer service and was available to answer any questionsuggestions i had! Easy process!

Melissa Layson
Owensboro, Kentucky
✓
Verified Traveler
"LOVED the show and the food! "
My 7 year old daughter loved the show and the food! She said she never wanted the night to end! Our server was excellent and had such a fun personality... Every time we go back to myrtle beach we will definitely be going back!
Tip: Arrive early so your child can get transformed into a mermaid, a pirate or to get some really cool fake tatoos...
Frequently Asked Questions for Pirates Voyage Dinner & Show in Myrtle Beach, SC:
What is included in the admission price?

Includes dinner and a show.

Approximately how long is it?

The experience lasts approximately 1.5 hours.

In what theater is it held?

It is held at the Pirates Voyage Theater.

Is there a pre-show?

Currently, there is no pre-show.

What type of parking do you have?

Parking is free.

Can you bring strollers?

No. Car seats or strollers are not allowed.

What is the dress code?

Dress code is casual.

Is alcohol served during the show?

Yes! Before the show, guests can order beer, wine or rum from the bar. During the show and meal, guests can order these drinks from the menu.

Are alcoholic beverages served at Pirates Voyage Dinner & Show in Myrtle Beach, SC?

Yes, alcohol is available for purchase at Pirates Voyage.
Book Now!