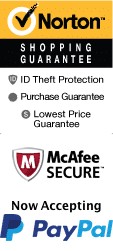 Myrtle Beach Bike Week Draws Thousands of Motorcycles to South Carolina's Shores
ORDERING INFORMATION
Book by Phone:
1-800-987-9852
Book Online:
Bike Week Myrtle Beach SC
Explore the information regarding the most famous South Carolina Bike Week with this helpful article about everything related to Bike Week Myrtle Beach South Carolina.
When is Bike Week in Myrtle Beach? When is Myrtle Beach Bike Week? Myrtle Beach Bike Week is one of the most popular times of the year. Don't miss out on seeing it!

Each spring and fall a resounding, constant thunder rolls into the city of Myrtle Beach and stays more than a week. It isn't a great storm or a hurricane, it's Biker Week in Myrtle Beach! The pavement will shake slightly beneath your feet and you'll wonder for a moment if it isn't an earthquake before 300,000 plus motorcycle enthusiasts roll into town. The third largest bike rally in the country, Myrtle Beach's Bike Week is a week long party with everything you would expect from one of the nation's greatest Myrtle Beach motorcycle rallies - and you have two opportunities each year to experience this fantastic event.
Bike Week Spring Myrtle Beach Bike Rally
In April and/or May of each year, the Spring Rally takes control of Myrtle Beach and brings Bike Week in South Carolina. Featuring vendors, poker runs, live entertainment and much more, this nine day event draws a pilgrimage of bikers from all over the country. Taking place each year in September and/or October is the Myrtle Beach Fall Rally. Though shorter than its spring counterpart (only five days) the Fall Rally is packed with all the same great excitement and events as the Spring Rally. Most vendors who take part in the Spring Rally return in the fall and the entertainment and fun is just as exciting. Each rally is unique and changes from year to year, however, there are many constants that make the Myrtle Beach Bike Week Rallies a can't miss for enthusiasts.
Myrtle Beach Bike Week Events
The hub of events at both is a gigantic five-acre swap meet. The Sonny Productions Motorcycle Expo boasts over 20 acres of free, paved parking and dozens of vendors. Displays include t-shirts, leather, accessories, new and used bike parts, custom additions and much more. If you're on a search for that special item for your bike or yourself, you're sure to find it here.
No bike rally or event would be complete without the traditional poker runs. Traversing a preset course, each rider will stop at specified points and collect a single playing card. Once they have reached the end of the course, they will have a complete hand and the rider (or riders) with the best hand will receive a prize. It's a fun-filled time with safety billed as the top priority.
Medieval Times of Myrtle Beach welcomes bikers with open arms and a day filled with activities especially for them. Take part in one of their rides to the castle, then enjoy the dinner attraction as you're transported to a time of chivalry, valor and honor. Live music and exciting entertainment are a given at Myrtle Beach Bike Week. Various artists are spotlighted each year and you never know who you'll spot on-stage or on a bike!
Entertainment During Myrtle Beach Bike Week
As if the events planned for Bike Week weren't enough, there is much more to choose from in the area for entertainment. Shows include A Tribute to the Rat Pack, Broadway The Star Spangled Celebration, Legends in Concert, Spirit of the Dance and more. Dozens of clubs and bars line the streets and come alive as the sun sets. Restaurants abound in the area, so whatever you may crave you're sure to find it. If you're looking for a meal mixed with excitement and fun don't miss Dolly Parton's Dixie Stampede or skip what are sure to be long lines and prepurchase the Planet Hollywood Premiere Meal.
Myrtle Beach Bike Week Lodging
For a good night's rest after a long day on the road, Comfort Suites, Quality Inn By the Shore or Quality Inn Oceanfront will make sure you have all you need for a comfortable stay. With the best hotel and amenities you're sure to find the perfect fit for your week in Myrtle Beach.
The Comfort Suites is an all-suite hotel with everything you'll need. Each room includes voice mail, computer data ports, coffeemaker with free coffee and cable/satellite television. Relax in the outdoor pool or workout in the fitness center then get a great start to your day with the complimentary deluxe continental breakfast. Nearby attractions include Planet Hollywood, Ripley's Aquarium, the Pavilion Amusement Park and more.
Located across the street from the ocean, Quality Inn by the Shore will ensure you get a great night's rest so you're ready to hit the road the next day to enjoy the week's activities. A complimentary deluxe continental breakfast will get you going, and in the evening you can relax in the heated pool or hot tub, or kick back on one of the optional private balconies and peer out into the vast waters of the Atlantic. Each room includes free cable television and HBO, coffeemaker with free coffee and a balcony.
At the Quality Inn Oceanfront, you'll get a breathtaking view along with wonderful service at a great value. Each room includes cable television, refrigerator, microwave, coffeemaker, dataport phone, hairdryer and iron with board. You'll enjoy a complimentary continental breakfast in the morning and a fantastic outdoor pool with a kiddie pool. Their hospitality is unmatched and the amenities are just icing on the cake at this three-star hotel.
When is Myrtle Beach Bike Week? There are weeks throughout the year! The city of Myrtle Beach opens its doors and hearts to thousands of visitors for this event each year. Considered one of the local favorites of the year's activities it is highly anticipated. Book your vacation today! when is bike week in myrtle beach south carolina when is bike week at myrtle beach