Legends In Concert Myrtle Beach
2925 Hollywood Dr. Myrtle Beach, SC 29577 |
1-800-987-9852

Legends in Concert at Broadway at the Beach, features accurate impersonations off all of your favorite stars, including the Blues Brothers, Elvis Presley, Diana Ross, Brooks & Dunn and Buddy Holly.

Details

The show lasts approximately 2 hours.

Appropriate for All Ages

Handicap Accessible

View Schedule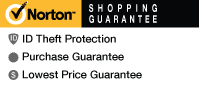 Description
Legends in Concert offers you the chance to experience some of the greatest names in music all in one night. Listen to the impersonator's Elvis Presley vocals as he sings out the rendition of "Heartbreak Hotel". You'll also get to see Diana Ross, Brooks & Dunn and Buddy Holly.
These performers not only look the part, but when they step onstage they become the artists, channeling their voices and mannerisms. The Elvis impersonator isn't just lips and hair, he's the hip-swinging vocalist who dominated crowds of the past with his passionate verses.
Legends in Concert is known as a pioneer of live tribute shows, with the best tribute artists and look-alikes in the industry. Each artist uses their own natural voices and learns to emulate the stars that they portray, from choreography to hair and makeup. The show is known for elaborate sets and colorful costumes, all played out in a state-of-the-art theater with special effects, lighting, laser and sound systems.
Whether you used to love Elvis, or you have a thing for Buddy Holly, Legends in Concert offers an opportunity unlike any other. See legends from different generations together onstage in one unforgettable musical performance.

MYRTLE BEACH SC
HOTELS & VACATION PACKAGES
MOST POPULAR THINGS TO DO
IN MYRTLE BEACH SOUTH CAROLINA