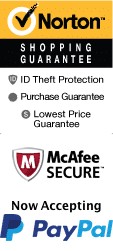 Legends In Concert Myrtle Beach, SC
Location: Legends Theater, 2925 Hollywood Dr. Myrtle Beach, SC 29577
1-800-987-9852
Chat Now
Legends in Concert Myrtle Beach at Broadway at the Beach features accurate impersonations of all of your favorite stars, including the Blues Brothers, Elvis Presley, Tina Turner, Alan Jackson, and Michael Jackson for an eventful music show experience. The event is sure to delight with its on-point representations, amazing energy, and an unforgettable production that will help you create the best memories. The production offers you the chance to experience celebrity look-alikes, dancers and singers as they pay tribute some of the greatest names in music all in one night, and each night offers a unique production with a wide variety of music from the artists of both today and yesterday. Plus, it is one of the longest running tributes in the world, hailing from the original production from Las Vegas.
Legends in Concert
The talented singers and performers at the Legends show not only look the part but when they step on stage at this amazing entertainment destination, they become the artists, channeling their wondrous voices and mannerisms. These singers and dancers take their stage entertainment seriously and are dedicated to provide the best entertainment in the Grand Strand area. The Elvis entertainer isn't just lips and hair, he's the hip-swinging vocalist who dominated crowds of the past with his passionate verses.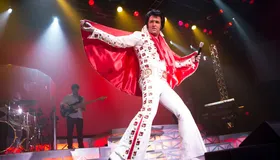 This production is known as a pioneer of live tribute shows, with the best tribute artists and look-alikes in the entertainment industry. Each artist uses their own natural voices and learns to emulate the stars and the powerhouse vocals that are legendary that they portray, from choreography to hair and makeup. They are impersonators that will trick you into thinking the real music legends are in front of you! It is known for elaborate sets and colorful and magnificent costumes, all played out in a state-of-the-art theater with special effects, theatrical sets, lighting, laser and ultimate audio and sound systems. Just a few of the stars that have been showcased here include Elvis Presley, Michael Jackson, Frank Sinatra, Lady Gaga, Freddie Mercury, Aretha Franklin, Marilyn Monroe, Whitney Houston, Elton John, Johnny Cash, and the Blues Brothers.
2023 Myrtle Beach Fall Lineup
Barry White
Alan Jackson
The Blues Brothers
Prince
Elvis Presley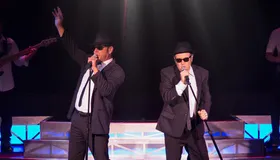 Whether you used to love Elvis or you have a thing for the Blues Brothers, it offers an opportunity unlike any other. See some of the hottest stars from different generations together onstage in one unforgettable musical performance that the entire family can enjoy. The performance bridges the gap between modern and classic music, allowing people with a wide selection of different musical tastes to enjoy the talents of these singers and celebrity impersonators. Do not miss out on seeing your favorite legend straight from the Las Vegas Strip. The lineup is sure to impress!
Legends in Concert Schedule: Check out the Legends in Concert Schedule to Book the Tickets You Want and See your Favorite Performers at the Legends Show and Legends Theater
Check out the most current Legends Schedule. The Legend Myrtle Beach SC show is different every time you go, so you can see your favorite legend in concert at a variety of showtimes!
Legends in Concert Myrtle Beach History - Legends Myrtle Beach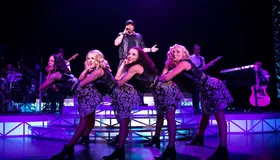 Legends in Concert was conceived by John Stuart in 1983. This is the pioneer in live tributes with numerous Legends Theatre locations across the United States, and having toured fifteen countries spanning over five continents. Each evening rotates out which performers they showcase, making it a whole new experience every time you attend. It originated out of Las Vegas, Nevada as a limited six-week showcase, but soon became larger than life making Las Vegas history. Having been known for entertaining millions of fans and thirty-three years of experience, it is sure to be jaw-droppingly spectacular. This timeless production is one that will have the entire audience forgetting that these are tribute artists or a tribute band.The similarities are more than just their appearance! These performers were destined to be in live entertainment! This is definitely among the best in the area's live music scene, so stop by the next time you are in South Carolina. Whether you are a fan of a specific performer, a specific kind of live music, or just enjoy live entertainment of any form, this is definitely going to send you home with a smile. With a live band backing up these magnificent performers, guests of all ages are sure to be dancing along the aisles!
About the Legends in Concert Theater Myrtle Beach - Experience Legends in Concert Myrtle Beach 2023!
The Legends Myrtle Beach SC venue is found at wonderfully convenient location situated on the Grand Strand, with the Intracoastal Waterway, Pirates Voyage, Convention Center, and more being only a short drive away. A quick drive south will take you to Murrells Inlet, and north will take you to Atlantic City, Seawatch Plantation, and many other wonderful areas to spend your days vacationing. Conveniently located near the airport, Barefoot Landing, the Carolina Opry, the Hard Rock Cafe, and Ripley's Aquarium, this Legends Theatre location will provide you with the perfect opportunity to visit some other popular attractions! Visit the Legends theater for the best entertainment destination on the coast.

The Legends Show is among the best tributes on the Carolina coast and is definitely the world's greatest live tribute. There is even plenty of lodging choices, seating options, shopping attractions, and dining choices in the vicinity, making it even easier to get to and from the theater. Make sure to enjoy this spectacular music with these live Legends concert performances when you are out next!
Other Legends in Concert Show Locations: Check out these other Legends Theatre Locations Including Legends in Concert Branson
Tropicana Las Vegas, NV
Atlantic City, NJ
American Bandstand Theater in Branson, MO
Mashantucket, CT
Royal Hawaiian Theater in Waikiki, HI
Temecula, CA
Bellport, NY
Norwegian Pearl Cruise Line
Fort Atkinson, WI
Melbourne, Australia
Niagara Falls,
Ontario
Macao
People's Republic of China
Biloxi, MSScottsdale, AZ
New York, NY
Albuquerque, NM
Highland, CA
Visit the Legends in Concert Myrtle Beach attraction to witness some of the best entertainment in the Myrtle Beach area! Talented and accomplished tribute artists will impress, with a rotating lineup every season. When you aren't enjoying the ultimate evening of fun with star studded entertainment, check out other popular ventures in Myrtle Beach. Whether you take a sightseeing tour, see a Legends show, or embark on a dolphin cruise, you're bound to have a blast. Visitors can also book a hotel or resort option to complete their vacation! For extra fun, check out the Hilton North Myrtle Beach hotel or visit places like Ripleys Myrtle Beach or Wonderworks Myrtle Beach. legendsinconcert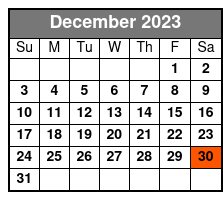 Options:
Legends In Concert Christmas Show Bronze Seating
Available Now until 12/30/2023 View Detailed Schedule
Holidays are one of the most exciting times of the year. At Legends in Concert, guests will be able to create new holiday traditions and enjoy awesome Christmas-themed entertainment. Bronze seats include the outside seats of Sections A & C as well as the entirety of sections AA, CC, and the back two rows E & D of Section BB.
Legends In Concert Christmas Show Silver Seating
Available Now until 12/30/2023 View Detailed Schedule
Have a holly jolly Christmas at Legends in Concert! This exciting show features great music during a fun holiday-themed event that the entire family will love. Create some new traditions this year! With Silver Seating, guests will have a blast. This seating option includes the seats 1 - 4 in rows A - E & seats 1 - 6 in rows E - G of Section A and Section C, getting guests close to the center. Silver seat options also include the back row, I, of Section B as well as rows A - C of Section BB.
Legends In Concert Christmas Gold Seating
Available Now until 12/30/2023 View Detailed Schedule
This holiday season, create new traditions at Legends in Concert's Christmas show, guests will enjoy some Christmas-themed entertainment alongside the great music that Legends is known for. With Gold Seating, guests will get the best viewpoint in the venue! The Gold Seating Option includes Rows A - H of Section B.
Reviews

Melvin Duncan
Wnston Salem, NC
✓
Verified Traveler
"By far, the best live show on the strand."
By far, the best live show on the strand. Have seen many but always go back to legends. The performers are superb, dancers well trained and always have great costumes. We've never seen a show this entertaining.
Tip: Great variety, never the same.

C.J., Lynn, Deb, & Vanessa
Ohio & Georgia
✓
Verified Traveler
We loved the show! The thing that made it the most appealing was the interaction with the performers after the show. Tim mcgraw, the blues brothers, and elton john were our favorites. We had so much fun! Tim was my favorite, but elton and the blues brothers were super, too!

Linda and Mary and the Gang
Kannapolis, North Carolina
✓
Verified Traveler
"We'll go back to see the show every chance we get!"
The entire show was great, but elvis was the best! He had the looks, the voice and the moves just like the real elvis. We loved talking with him after the show and taking pictures with him. We'll go back to see the show every chance we get!

Brian Cliett
Conway South Carolina
✓
Verified Traveler
The best show in myrtle beach! The rotating acts keep you coming back over and over to see the superstars of yesterday and today. It's just like seeing the real thing. We go 4 times a year when the line ups change. You will love it
Frequently Asked Questions for Legends In Concert Myrtle Beach, SC:
Approximately how long is the show?

The show lasts approximately 2 hours.

What is the length of intermission?

Intermission lasts approximately 15 minutes.

What type of parking do you have?

Parking is free.

What is the dress code?

Dress code is casual.
Book Now!