Myrtle Beach Music Shows
Purchase your tickets online for Myrtle Beach music shows that cover a variety of genres from country & gospel to oldies & pop. Watch world-class impersonators at Legends in Concert, or tap your toes along with the country music at the Carolina Opry. Book your lodging reservations today and enjoy the best shows in Myrtle Beach.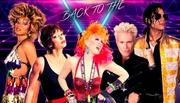 Elvis, Buddy Holly, Diana Ross all considered legends! Legends In Concert is the next best thing to the real stars. Watch as impersonators put on an amazing music show tribute concert to these legends. This exhilarating show brings some of the finest entertainment to the forefront, starring impersonators that are sure to impress. Experience this Vegas-style show as you are entertained by great sound and lighting and elaborate costuming that will have you believing that actual stars are in the building. Whether you're an Elvis Presley fan or want to tap along to some classic Reba McEntire or Dolly Parton, this show has got you covered.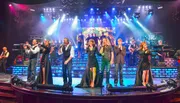 Traveling to Myrtle Beach and looking for exciting and fulfilling entertainment? Then come down and check out "The Carolina Opry" for a music show that will keep you applauding and dancing to live country music. Myrtle Beach, especially its prolific Grand Strand area, is known for its entertainment industry. Head to the beautiful and legendary theater, the Carolina Opry, to enjoy a variety show that is popular among locals and visitors alike. Guests of all ages will have an amazing time tapping along with the classic music provided by talented artists. Do not miss out on an amazing time during your Myrtle Beach trip!
Jun 07
N/A
Jun 09
N/A
Jun 11
N/A
Jun 12
N/A
Jun 14
N/A
Jun 16
N/A
Jun 18
N/A
Jun 19
N/A
Jun 21
N/A
Jun 23
N/A
Jun 25
N/A
>
Come experience the sixties with an outstanding music show by some of the country's greatest artists as they remember some of the eras greatest achievements from the music to the style of an era that is long since gone.,Experience a nostalgic trip down memory lane as Hot Jersey Nights brings authentic costumes, perfect harmonies and first-class musical arrangements to stage in their outstanding performance of the Four Seasons glory days of the 1960s. Regardless of your musical tastes or whether you want to just experience the nostalgic moments of the past, this show is sure to be a fantastic time. Add it to your itinerary in the Ozark Mountain region to experience fun showmanship, masterful songs, and plenty of wondrous fun!
Nov 04
N/A
Nov 05
N/A
Nov 06
N/A
Nov 11
N/A
Nov 12
N/A
Nov 13
N/A
Nov 18
N/A
Nov 19
N/A
Nov 20
N/A
>