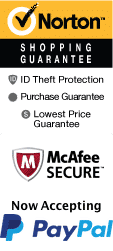 YOUR PEACE OF MIND IS OUR TOP PRIORITY
Should you need to cancel at any time, you have up to 48 hours from your vacation start date to do so for a 100% future travel credit.
Myrtle Beach Things to Do in June 2022
Head to this East Coast oasis for an amazing summer vacation! Myrtle Beach, SC is known for its sandy beaches and meandering coastline. It also offers up a wide variety of great attractions and adventures to suit any vacation. Book all of your favorite itinerary options and rent a hotel room for the perfect getaway this June!

Top June Things To Do In Myrtle Beach
Jun 1, 2022
to
Jun 30, 2022
Pirates Voyage Dinner & Show in Myrtle Beach, SC
Schedule
The Pirates Voyage Dinner and Show is a great way to spend a June evening, while visiting Myrtle Beach, South Carolina. This show is a Pirate lovers dream come true. The whole experience is centered around two treasure seeking Pirates and their loyal crews. The dinner is a wonderful addition to this swashbuckling experience. This Pirate production is fabulous. Complete with live animals and mermaids. The set is complete with a lagoon and two pirate ships. The actors are accomplished in many talents including acrobatics. This is a show sure to please everyone in the family. The dinner served is an amazing pirate's feast. You will enjoy your four course meal as the adventure unfolds before you. There are meal options available for every member of your crew. This Pirates Dinner Show is a great way to spend some time while vacationing in Myrtle Beach, South Carolina. Everyone will have a great time and dinner is included. Who could ask for a better time
Jun 1, 2022
to
Jun 29, 2022
Motor City Musical – A Tribute To Motown
Schedule

If you are visiting Myrtle Beach, South Carolina this June and are looking for a way to relive the classic Motown music, then the Motor City Musical would be a fun activity. It lasts approximately two hours and is appropriate for all ages as well as handicap accessible. This show has renditions of songs from Tina Turner, Stevie Wonder, Diana Ross, Marvin Gaye, and many more. These artists completely transformed the music scene. The theatre where this show takes place has been known for its high-quality live entertainment. It also offers comfortable seating as well as a wonderful location, right off the Intracoastal Waterway. The location isn't even the best part. You will get to have the best experience possible thanks to the state of the art equipment and expansive dance floor. Unfortunately cameras and video cameras are not allowed during the show. So, you will just have to enjoy it during the moment.
Jun 1, 2022
to
Jun 30, 2022
Legends In Concert Myrtle Beach, SC
Schedule
Anyone who's been to Myrtle Beach knows what a great time is like, especially at the beginning of summer. June is a perfect month to enjoy everything Myrtle Beach has to offer. The cold weather has left, and the heat is not unbearable. June in Myrtle Beach also opens its doors to great performances like Legends In Concert. Legends In concert is a staple of "The Grand Strand" and attracts thousands of concert goers every week. The Las Vegas inspired spectacle consists of impersonation performances by some of the greatest artists of all time. Artist like Elvis Presley, Michael Jackson, and Frank Sinatra are just some of the artists that light up the stage. June is an ideal month to come out to the show because the weather is nice and the town comes alive. After the show you might take a stroll down the beach, visit one of the many theme parks Myrtle Beach has to offer, or paint the town red at one of the local nightlife experiences.
Jun 1, 2022
to
Jun 30, 2022
Guided Myrtle Beach Backwater Kayak Tour
Schedule
What better time to be on the water than in June. Learn a new sport, while enjoying time on the calm waters, and enjoy a tour of the Guided Murrells Inlet located in Myrtle Beach, South Carolina. The Murrells Inlet is a fishing village and has earned the name as being the Seafood Capital of South Carolina. While paddling around the backwaters you will see things like fishing boats, fish, docks, herons, and other beautiful sights. The clear waters make it easy to see all of the creatures swimming about. The guide will talk about the history of the area. There are many landmarks on the inlet that include Richmond Hill, Atalya, and the Murrells Inlet Historic District. There will be plenty of opportunities for taking photos, so make sure to bring a camera. By the time you finish the tour, you will have learned a new skill and be made to feel like you are a local.
Jun 1, 2022
to
Jun 30, 2022
Barefoot Queen Myrtle Beach Sightseeing & Dinner Cruises
Schedule

June may arguably be one of the best months of the year. It's not quite yet summer time but the weather may feel like it. It isn't raining back and forth like in the months of April and May, and not too hot like in the months of July and August. That's why it's the best time to go on the Barefoot Queen Riverboat Cruise in Myrtle Beach. You can either relax on the cruise in the warm sun, or participate in sightseeing and dinner! On the cruise you go through an Intracoastal Waterway that allows you to witness different bodies of water and activities you can do with family and friends. You can experience the beautiful views in nice warm weather. They also have a dinner cruise which you can add to your one of many adventures. The Barefoot Queen River Boat Cruise allows you to create happy memories with loved ones during a nice summer vacation in the month of June!
Jun 1, 2022
to
Jun 30, 2022
Murder At The Cotton Club a Whodunnit Murder Mystery Dinner Show
Schedule

If you or anyone else in your family likes reading mystery novels or enjoys solving mysteries, then Murder At The Cotton Club: a Whodunnit Murder Mystery Dinner Show is a perfect way to have fun! Murder mysteries are not only solved at the Murder at the Cotton Club dinner show, but food is also served to the guests as they focus on solving the mystery at hand. The scene of the murder mystery takes place in New York City at the infamous Cotton Club. Because of that, you will hear classical jazz from the early 20th century that will help make both the dinner and the mystery even more engaging. The event is hosted inside of the Aster Theatre, which is an expertise at hosting NYC and Las Vegas styled shows, so there is a high promise of accuracy during the Murder at The Cotton Club Show. This attraction is located right inside of Myrtle Beach and because of that, it would make for an amazing activity to do after going to the beach during the month of June.
View all events occurring during your stay