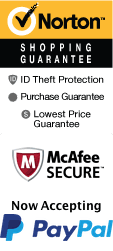 YOUR PEACE OF MIND IS OUR TOP PRIORITY
Should you need to cancel at any time, you have up to 48 hours from your vacation start date to do so for a 100% future travel credit.
Things to Do in Myrtle Beach, SC for June 2021
Myrtle Beach, SC is a beachside hotspot, and as such it comes alive during the summer months! Get out and take a vacation to gorgeous white sand beaches and explore all of the activities, attractions, and more available in the area. You and your loved ones are sure to have a memorable time!

Top June Things To Do In Myrtle Beach
Jun 2, 2021
to
Jun 30, 2021
Motor City Musical – A Tribute To Motown
Schedule

If you are visiting Myrtle Beach, South Carolina this June and are looking for a way to relive the classic Motown music, then the Motor City Musical would be a fun activity. It lasts approximately two hours and is appropriate for all ages as well as handicap accessible. This show has renditions of songs from Tina Turner, Stevie Wonder, Diana Ross, Marvin Gaye, and many more. These artists completely transformed the music scene. The theatre where this show takes place has been known for its high-quality live entertainment. It also offers comfortable seating as well as a wonderful location, right off the Intracoastal Waterway. The location isn't even the best part. You will get to have the best experience possible thanks to the state of the art equipment and expansive dance floor. Unfortunately cameras and video cameras are not allowed during the show. So, you will just have to enjoy it during the moment.
Jun 1, 2021
to
Jun 30, 2021
Barefoot Queen Myrtle Beach Sightseeing, Sunset, & Dinner Cruises
Schedule

June may arguably be one of the best months of the year. It's not quite yet summer time but the weather may feel like it. It isn't raining back and forth like in the months of April and May, and not too hot like in the months of July and August. That's why it's the best time to go on the Barefoot Queen Riverboat Cruise in Myrtle Beach. You can either relax on the cruise in the warm sun, or participate in sightseeing and dinner! On the cruise you go through an Intracoastal Waterway that allows you to witness different bodies of water and activities you can do with family and friends. You can experience the beautiful views in nice warm weather. They also have a dinner cruise which you can add to your one of many adventures. The Barefoot Queen River Boat Cruise allows you to create happy memories with loved ones during a nice summer vacation in the month of June!
Jun 1, 2021
to
Jun 30, 2021
Pirates Voyage Dinner & Show
Schedule
The Pirates Voyage Dinner and Show is a great way to spend a June evening, while visiting Myrtle Beach, South Carolina. This show is a Pirate lovers dream come true. The whole experience is centered around two treasure seeking Pirates and their loyal crews. The dinner is a wonderful addition to this swashbuckling experience. This Pirate production is fabulous. Complete with live animals and mermaids. The set is complete with a lagoon and two pirate ships. The actors are accomplished in many talents including acrobatics. This is a show sure to please everyone in the family. The dinner served is an amazing pirate's feast. You will enjoy your four course meal as the adventure unfolds before you. There are meal options available for every member of your crew. This Pirates Dinner Show is a great way to spend some time while vacationing in Myrtle Beach, South Carolina. Everyone will have a great time and dinner is included. Who could ask for a better time
Jun 3, 2021
to
Jun 24, 2021
Elvis Live in Myrtle Beach
Schedule
Myrtle Beach is a fantastic place to visit in June. The temperatures are warm, and the ocean water is a refreshing temperature, making June the perfect time for a beach vacation. After the sun goes down, your family will find plenty of entertainment options. For both young and old, attending Elvis Live in Myrtle Beach will be a memorable way to spend a summer evening. Elvis impersonator, Alex J. Mitchell will win over the entire audience with his renditions of Elvis's most popular songs including Jail House Rock. The venue is a small setting that encourages audience engagement. Mitchell has a long list of awards for his Elvis impersonations that ensure everyone will feel as though they are in an intimate setting with the real King of Rock. The 90-minute performance will have babies to grandparents dancing and singing along to the cherished songs. Whether the songs bring upon a feeling of nostalgia or are heard for the first time, the atmosphere will be a contagiously enjoyable addition to any June evening.
Jun 1, 2021
to
Jun 29, 2021
The Carolina Opry
Schedule
Looking for a place to go this summer? We'll look no further. There is a reason it has been named one of the best spots to go to. What better time to come see for yourself than during the beautiful month of June. Soak in some sunshine at the beautiful beaches the area has to offer, than escape the heat and swing over to The Carolina Opry for some of the best entertainment for the whole family. With live entertainment from top notch country singers, dance routines, and old school entertainment, as well as old fashioned family fun comedy, you will be entertained throughout the entire show. With an amazing theatre that comfortably sits 2200 guest, everyone is welcome. Bring the family, friends or anybody because the Carolina Opry makes for a great escape from the June heat and the entertainment is some of the best the city has to offer.
Jun 1, 2021
to
Jun 30, 2021
Wheels of Yesteryear Car Museum
Schedule
Looking back through old memories can always trigger some of the greatest stories. Seeing an item that reminds the older folk of their childhood days is always a treasure. Get away to South Carolina in the middle of the year and take a walk down memory lane. See old cars and become educated on the older ways of transportation. Learn all about how the modes of transportation evolved to the current day. June is naturally a warmer month so take a peek inside the museum of yesteryear. Take in all the sights and sounds. This is a trip that is sure to excite older folk that may have or have not used these modes of transportation. Make a unique stop in Myrtle Beach and take a step into the past. Learn about the good times and come to the wheels of yesteryear. The whole family will enjoy this unique trip.
View all events occurring during your stay