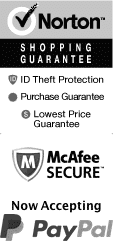 Things to Do in Myrtle Beach, SC in June 2024
June is perhaps one of the best times to visit the stunning city of Myrtle Beach, SC. June brings an awesome array of attractions and activities to Myrtle Beach's calendar, allowing guests of all ages to get out and have an unforgettable time exploring its coasts. From the water sports to the shows and everything in between, visitors will have a marvelous adventure in Myrtle Beach.
Top Things To Do In Myrtle Beach in June
Jun 1, 2024
to
Jun 30, 2024
RigaTony's Myrtle Beach Murder Mystery Dinner Show
Schedule

June is the perfect time to visit Riga Tony's Myrtle Beach Murder Mystery Dinner Show. This interactive experience is not to be missed. Enjoy an evening of delicious food, hilarious comedy and a murder mystery solved entirely by the audience. With new shows every month, your June visit will offer a unique and exciting experience that you will never forget. This activity is perfect for couples, families or groups and will leave you with memories to last a lifetime.
Jun 1, 2024
to
Jun 29, 2024
Myrtle Beach Shell Island & Murrells Inlet Eco Cruise
Schedule
June is the ideal time for the Saltwater Marsh Bird Watching Eco Excursion in Myrtle Beach. Summer migratory patterns make for diverse bird-spotting, as species like egrets, herons, and ospreys are abundant in the lush marshlands. Enjoy a breathtaking landscape bathed in gentle summer sun, navigate through serene channels via kayak, and learn about the ecological dynamism of these habitats. With golden sunlight, balmy weather, and vibrant biodiversity, June unveils the marsh's true beauty and liveliness.
Jun 1, 2024
to
Jun 29, 2024
Barefoot Queen Myrtle Beach Dinner Cruises
Schedule
June is the perfect month to experience the Barefoot Queen Myrtle Beach Sightseeing Sunset Dinner Cruise. With longer days and warmer temperatures, the views of the coastline and the Atlantic Ocean are even more spectacular. Enjoy a relaxing evening on the water as you take in the stunning sights and indulge in a delicious dinner. June is also a great time to avoid the crowds, making this experience even more enjoyable. Don't miss out on this unforgettable activity during your summer trip to Myrtle Beach.
Jun 1, 2024
to
Jun 29, 2024
Polynesian Luau & Fire Dinner Show at St Johns Inn
Schedule
June is an ideal time to experience Polynesian Fire in Myrtle Beach, as the pleasant weather complements the immersive, open-air Luau show. The vibrant presentation of Polynesian culture through music, dance and fire tricks directly from Hawaii is intensified by the magic of warm summer nights. The all-you-can-eat buffet is loaded with delectable Hawaiian cuisines, making the entire experience a real feast for all senses. It's undeniably an exotic attraction not to miss in June.
Jun 1, 2024
to
Jun 30, 2024
Hollywood Wax Museum in Myrtle Beach, SC
Schedule
June is the perfect month to visit Hollywood Wax Museum in Myrtle Beach. With the summer sun blazing, the museum offers a cool, indoor retreat filled with lifelike wax figures of your favorite stars. Along with photo opportunities, there are interactive exhibits to enjoy. Kids are out of school, making it an entertaining educational experience for the whole family. Additionally, the crowds are less intense than in peak vacation months like July and August, ensuring a more leisurely visit.
Jun 4, 2024
to
Jun 25, 2024
American Elton : Tribute to Elton John
Schedule
June is the ideal time to visit Myrtle Beach, and one thrilling activity not to be missed is the American Elton Tribute to Elton John. Held at the iconic Alabama Theatre, this high-energy production pays homage to the legendary Elton John. The talented performers flawlessly recreate Elton's greatest hits, dazzling the audience with their spot-on vocals and captivating stage presence. With June's balmy weather and the captivating entertainment provided by this tribute show, visitors are in for an unforgettable experience in Myrtle Beach.