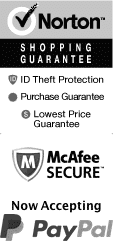 Experience an Amazing June 2023 Vacation to Myrtle Beach!
Take a trip to Myrtle Beach for an awesome June 2023 getaway. You can experience some amazing attractions like Ripley's Aquarium Myrtle Beach, Pirate's Voyage, or Comedy Cabana or take a trip on a dolphin cruise! No matter what you decide to do while on vacation, Myrtle Beach offers some fantastic adventures.
Top Things To Do In Myrtle Beach in June
Jun 1, 2023
to
Jun 30, 2023
Le Grand Cirque Myrtle Beach
Schedule
Myrtle Beach in South Carolina is one of the most popular tourist destinations, especially during the month of June. One of the best activities that tend to get overlooked would be Le Grand Cirque. This is show lasts approximately two hours and is appropriate for all ages. Everyone will be amazed by the stunts and acrobatics that the performers are able to complete. It is a show that is well-known across the globe and was also the best-selling live show ever, at the Sydney Oprea House in Sydney Australia. The tricks that are performed in this show are a mixture of the best of Eastern European, Chinese, Russian acrobatics. This fast-paced, upbeat show will be exhilarating for anyone who gets to experience it. The tent where this show takes place has 850 seats and is approximately 30,000 square feet. Even though it is host inside of a tent, there are still bathrooms nearby, as well as concession stands.
Hot Jersey Nights Myrtle Beach Christmas Show
Schedule
Jun 1, 2023
to
Jun 30, 2023
RigaTony's Myrtle Beach Murder Mystery Dinner Show
Schedule

There's a lot to do over the holidays but it's important to make time for some of the fun things in life too. That's why you should head over to myrtle beach & check out riga tony's myrtle beach murder mystery, a dinner & a show in the heart of SC. Lasting for about an hour & a half, the show is all about a murder that occurs in the mob ring & it's up to you to figure out who the killer is before it's too late. Complete with a christmas them & a full menu to choose from for dinner, this show is fun for the whole family & feature plenty of opportunities for the audience to partake in the fun. The fare includes a full meal & you are more than permitted to take as many pictures & videos as you want. So be sure to put on your sleuthing hat & enjoy the show. To book your tickets today, check out the selection on our website.
Jun 1, 2023
to
Jun 30, 2023
Myrtle Beach Dolphin Cruise & Dolphin Tours
Schedule

June is a lovely time to be in the waters of the Atlantic Ocean. The Atlantic Ocean is the perfect spot for a dolphin sighting cruise. Passengers are guarantee to see dolphins. For that reason alone, this makes for a fun family adventure. Not only will you be able to see pods of dolphins, but you will see other sea creatures such as fish, sea turtles, and possibly a shark or two. Watch as shrimp boats and other fishermen bring in their catch from of the day. If the weather is good, the captain will bring up a net of items from the ocean floor. The net can be filled with creatures such as seashells, crabs, sand dollars, shrimp, sea urchins, and even small sharks. This is a great way for the kids to learn about what lives in the ocean. If for some reason you do not see any dolphins, you will get tickets to another cruise.
Jun 1, 2023
to
Jun 30, 2023
Barefoot Queen Myrtle Beach Sightseeing & Dinner Cruises
Schedule
June may arguably be one of the best months of the year. It's not quite yet summer time but the weather may feel like it. It isn't raining back and forth like in the months of April and May, and not too hot like in the months of July and August. That's why it's the best time to go on the Barefoot Queen Riverboat Cruise in Myrtle Beach. You can either relax on the cruise in the warm sun, or participate in sightseeing and dinner! On the cruise you go through an Intracoastal Waterway that allows you to witness different bodies of water and activities you can do with family and friends. You can experience the beautiful views in nice warm weather. They also have a dinner cruise which you can add to your one of many adventures. The Barefoot Queen River Boat Cruise allows you to create happy memories with loved ones during a nice summer vacation in the month of June!
Jun 1, 2023
to
Jun 30, 2023
Pirates Voyage Dinner & Show in Myrtle Beach, SC
Schedule
The Pirates Voyage Dinner and Show is a great way to spend a June evening, while visiting Myrtle Beach, South Carolina. This show is a Pirate lovers dream come true. The whole experience is centered around two treasure seeking Pirates and their loyal crews. The dinner is a wonderful addition to this swashbuckling experience. This Pirate production is fabulous. Complete with live animals and mermaids. The set is complete with a lagoon and two pirate ships. The actors are accomplished in many talents including acrobatics. This is a show sure to please everyone in the family. The dinner served is an amazing pirate's feast. You will enjoy your four course meal as the adventure unfolds before you. There are meal options available for every member of your crew. This Pirates Dinner Show is a great way to spend some time while vacationing in Myrtle Beach, South Carolina. Everyone will have a great time and dinner is included. Who could ask for a better time