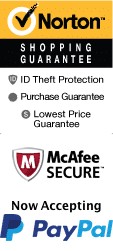 Le Grand Cirque presents Zero Gravity 2.0 Myrtle Beach
Location: Broadway at the Beach, 1195 Celebrity Circle Myrtle Beach , SC 29577
1-800-987-9852
Chat Now
Do not pass up the chance to view an inspiration inducing new show in the eclectic city of Myrtle Beach area, SC with Le Grand Cirque Myrtle Beach Zero Gravity 2.0. This show produces awe-inspiring tricks and an evening that all ages will remember! and it is the perfect addition to your next beach getaway to Myrtle Beach SC. Plus, you can find it in the coveted Broadway at the Beach area, which is known for its entertainment and fun!
Enjoy Le Grand Cirque Zero Gravity 2.0 Myrtle Beach
This exciting show is famous around the world, with more than a million people having seen its awe-striking acts. It is also the best-selling live show ever at the Sydney Opera House in Sydney, Australia. Guests of all ages are sure to be on the edge of their seats as they are treated to a variety of the high-flying and explosive acrobats tricks. These tricks combine the best of Russian, Chinese, and Eastern European acrobatics. The fast-paced endeavor features the hard work of these acrobats and is sure to impress! It provides a totally unique experience in Myrtle Beach SC so do not miss out.
During this show, guests will get a true live circus experience complete with music, dance, and acrobats. As the audience, you will be able to sit back and watch the show unfold. Combining the traditions of circus shows with the new and thrilling aerial endeavors that Le Grand Cirque Myrtle Beach is known for, this evening will be unforgettable. Each of the performers are talented and dedicated, focused on bringing the best entertainment with them to North Myrtle Beach. There are accessible restrooms and ADA compliant facilities as well as a concession and gift shop areas to enjoy. You can also purchase drinks, snacks, and more to enjoy a real live circus experience right in Myrtle Beach SC.
About Broadway Theatre Myrtle Beach
The Broadway Theater Myrtle Beach is an iconic venue located at Broadway at the Beach. Here, visitors will be treated to amazing shows like Le Grand Cirque. The expansive theater features 370 extra-wide recliners placed in the style of a stadium so you will always have a great view of the high-flying action. It also utilizes great sound and lighting along with magical costumes during its shows.
About Broadway at the Beach
This expansive center is the focal point of Myrtle Beach entertainment, offering some fantastic shows and plenty of opportunities for dining and shopping. With three theaters, more than 20 restaurants, and more than 100 specialty shops, there is a unique array of activities to enjoy. Divided into districts, the complex is home to places such as Ripley's Aquarium, Legends in Concert, Wonderworks, and Hollywood WQax Museum. It is also the home of Pavilion Nostalgia Park which operates original rides from the previous pavilion. For kids and adults alike, a visit to Broadway at the Beach to experience shows like Le Grand Cirque or Legends in Concert is a must!
Do not miss out on the chance to bring your entire family to see one of the live best circuses in the world as it graces the Grand Strand of Myrtle Beach South Carolina! Le Grand Cirque Myrtle Beach, SC will be an amazing time. Be sure to experience other fabulous attractions as well when you visit Myrtle Beach for a vacation unlike any other. So be sure to book your tickets, Myrtle Beach hotels and resort reservations, and more. Guests will also enjoy activities like Medieval Times Myrtle Beach and events like Myrtle Beach Bike Week. le grand cirque myrtle beach promo code
Reviews

Karen Kemp
Pasadena, MD
✓
Verified Traveler
"We had every age covered from 3 to 86 and everyone said they loved it."
My family enjoyed a wonderful evening at le grand cirque. It was a evening filled with lots of laughter and a little breath holding during some of the acts. We had every age covered from 3 to 86 and everyone said they loved it. The concession stand had very reasonable prices and the kids were able to purchase a snack. The entertainers were very pleasant and stayed a long time after the show for pictures and conversation. Fantastic evening








Jodi Fritzman
Mcdonald, PA
✓
Verified Traveler
"This is a must see for your Myrtle Beach vacation!!"
Absolutely amazing experience. So glad our family attended. This was our girls (13 and 18) first experience at a cirque show and they said it was the highlight of our vacation. If we stayed another night we would have returned. Every act was wonderful and some had us sitting at the edge of our seats!! Photos at the end were so fun and girls are now following everyone on social media!! This is a must see for your myrtle beach vacation!!



April Barlow
Cincinnati, OH
✓
Verified Traveler
"It was an incredible show! Lots of talent! A must see!"
It was an incredible show! Lots of talent! A must see!










Ann Schurmann
Catawba, SC
✓
Verified Traveler
"This was a phenomenal show! "
This was a phenomenal show! The performers were captivating and the emcee, the clown/comedian was so wonderfully entertaining! So glad we opted to see this family friendly and exhilarating show while we were in town! We recommend everyone go see it!
Tip: While we sat in the front row, and my husband was picked to go up on stage, lol..I would sit a few rows back next time so that i could 'see' more of the show as a whole at once...

Frequently Asked Questions for Le Grand Cirque presents Zero Gravity 2.0 Myrtle Beach:
Approximately how long is the show?

The show lasts approximately 2 hours.

What amenities are available?

There is a gift shop and a concession stand.

Is the theater handicap accessible?

Yes.

Is photography & video recording allowed?

Yes.

For what ages is the show appropriate?

Great for all ages.

Is parking available?

There is parking available at the Broadway at the Beach area.

What is the dress code?

Dress code is casual.