Myrtle Beach Activities: Music & Variety Shows, Attractions and Dining
Myrtle Beach Most Popular Activities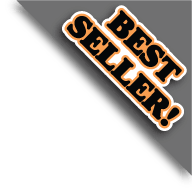 Pirates Voyage Dinner & Show in Myrtle Beach, South Carolina, where real pirates once roamed, is a dinner theater extraordinaire, where the crews of two pirate ships do battle as you enjoy a four-course meal.
Available 272 days between Feb 20, 2019 & Dec 31, 2019
View Schedule
Featuring awe-inspiring talent of yesterday as well as some of today's elite stars, Legends In Concert Myrtle Beach is a unique tribute show that offers unparalleled sounds and visuals of the stars you love.
Grab your friends and enjoy an evening that you won't regret listening to some of Motown's most iconic hits including blues, rhythm, rock and roll and of course funk on this Motor City Musical A Tribute to Motown for an unforgettable night!
Available 166 days between Feb 20, 2019 & Dec 30, 2019
View Schedule
One would be hard-pressed to try to match the alluring aura of Myrtle Beach, South Carolina, so sign up to make sure that everyone in your crew has the outing of their whole lives.
Ripley's Aquarium is an attraction that features a mermaid show, a small pool where you can touch stingrays, a gift shop, restaurant and sharks and other sea animals that you can see while on a moving sidewalk.
Do not miss out on a unique opportunity to see magic and fun with Michael Bairefoot Comedy Magician when he graces the GTS Theatre stage for an unforgettable evening of awe-inspiring illusions.
Available 30 days between Apr 2, 2019 & Oct 29, 2019
View Schedule
A family-friendly, memorable time awaits with a Myrtle Beach Dolphin sightseeing cruise; this fun and relaxing activity provides both a pleasant time spent on the water and the opportunity to see some intelligent and playful dolphins in their natural habitat.
Available 235 days between Mar 11, 2019 & Oct 31, 2019
View Schedule
It's touring season, and Myrtle Beach, South Carolina, is hot, and it's even better when you include this great "Wheels of Yesteryear Car Museum" package offer, so stay on top of things: jump in today, before it's gone.