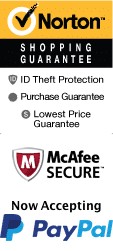 Saltwater Marsh Bird Watching & Eco Excursion
4079 US-17 Business Murrells Inlet, SC 29576
1-800-987-9852
Chat Now
Experience the beauty and natural wonder of one of Myrtle Beach, SC's environments on the Saltwater Marsh Bird Watching & Eco Cruise Excursion. This exciting adventure combines amazing sightseeing with wildlife watching, creating an educational and fun expedition that the entire family will enjoy.
Your cruise lasts approximately 2 hours. Board your immaculate cruising rig the Explorer and head out for an adventure along the sparkling waters of Murrells Inlet. During this venture, visitors will be able to enjoy live narration from an expert naturalist who can point out local bird species and other wildlife. Some of the animals you may see on this adventure include egrets, great blue heron, pelicans, oyster catchers, ibis, sparrows, waterfowl, and even eagles. There are hundreds of species of birds that travel through and call this area home! Other wildlife that are found in the area include alligators, turtles, and an array of fish.
During the excursion, guests will be able to participate in an interesting hands-on live demonstration. Examine local crabs and watch as your naturalist guide pulls up a sample dredge from the bottom of the creek bed. Once it's in the touch tank, you will be able to observe the items that are pulled up for an awesome experience!
As you cruise, you will not only get to see and experience the wildlife of the area, but you will be treated to gorgeous waters and stunning views. This saltwater marsh is known for its abundance of natural wonders, so keep your eyes peeled for marvelous sights! You are sure to learn something new and have a blast while exploring this beloved Myrtle Beach, SC area.
During the expedition, visitors will also enjoy a shelling 'walkabout'. As the captain guides the boat to a local beach, you can explore its beautiful dunes and hunt for shells on the shoreline. With plenty to discover, this unique stop provides fun and adventure to the cruise!
About the Explorer
Your adventure takes place on the Explorer sailing vessel. This ship is a United States Coast Guard Certified vessel. It is 54' in length, has a covered deck for you to explore, and also has a restroom for utmost convenience.
About Murrells Inlet
With its roots deep-seeded in the fishing industry, Murrells Inlet is one of the most recognized and well-visited places on the East Coast. It is considered to be part of the Grand Strand, which houses some of the most notable theaters and performance venues in Myrtle Beach. Additionally, you will find beautiful homes, the Murrells Inlet Marshwalk, and countless restaurants serving up fresh seafood. The land is eclectic, from its saltwater marshes to estuaries. When you aren't embarking upon a fun cruise on the saltwater marsh, head out for a variety of shopping opportunities and nightlife found at Murrells Inlet! No matter what you decide to enjoy, this is the place to visit!
Add the interesting Saltwater Marsh Bird Watching & Eco Excursion to your next Myrtle Beach, SC vacation to experience the beauty of the coast and its wildlife. This informative and fun cruise is sure to be a delight, so make your reservations today! Be sure to check out nearby activities or embark upon a Myrtle Beach Sunset Cruise. There are also plenty of hotels in the area to complete your getaway package.
Reviews

Roberta Durfee
Zanesville, OH
✓
Verified Traveler
The boat ride was nice, but birds were scare. The guide was knowledgeable, but he needed voice amplification. We did see 2 eagles, which made the trip worth it.

Shirley Casey
Jonesbourgh, TN
✓
Verified Traveler
We had a great time on the bird watching cruise and i loved going on the island to look for shells
Frequently Asked Questions for Saltwater Marsh Bird Watching & Eco Excursion:
What type of parking do you have?

There is plenty of parking available.

Approximately how long is Saltwater Marsh Bird Watching & Eco Excursion?

It lasts approximately 2 hours.

How many decks or levels are there aboard the Saltwater Marsh Bird Watching & Eco Excursion?

One covered deck. There is also a restroom onboard.

What lake or river does the Saltwater Marsh Bird Watching & Eco Excursion cruise on?

The Explorer vessel takes visitors along the tranquil waters of Murrells Inlet.

What is the dress code?

Casual & comfortable clothing.
Book Now!