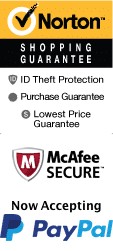 Myrtle Waves Water Park - Prices, Hours & Reviews
3000 Mr Joe White Ave Myrtle Beach, SC 29577
1-800-987-9852
Chat Now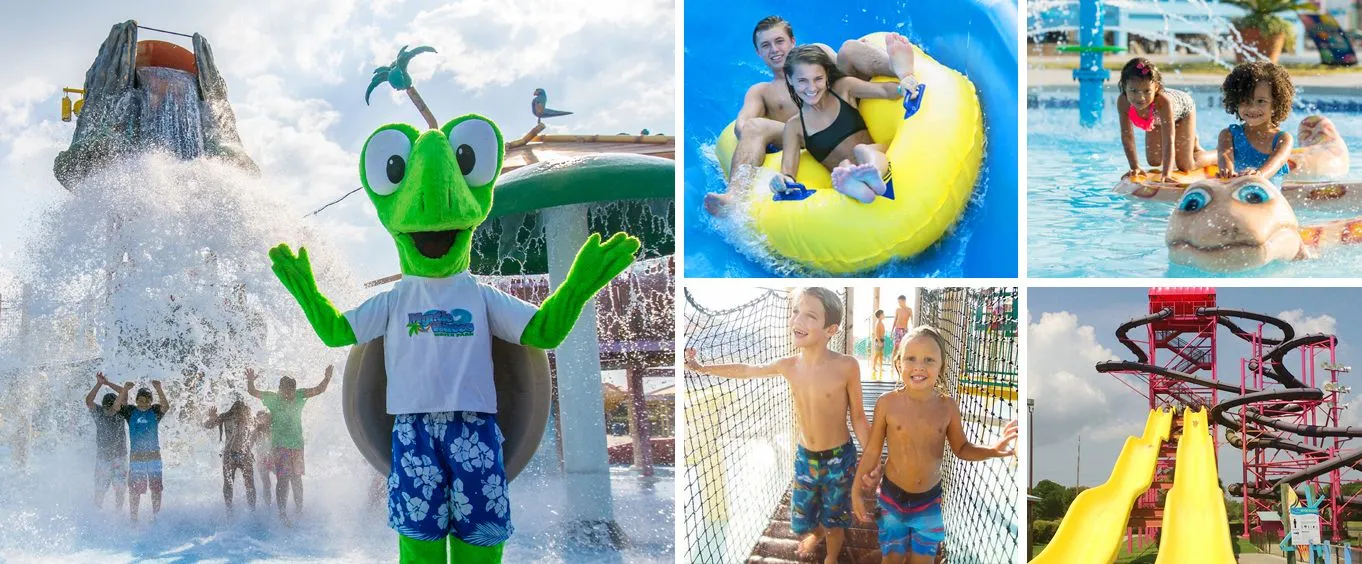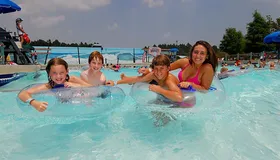 As the largest water park in Myrtle Beach SC and the state with an astonishing 1.2 million gallons of water, Myrtle Waves Water Park Myrtle Beach, SC provides over 20 acres of wet fun for the entire family and is known as the best attraction in the Carolinas, making it a main attraction in Myrtle Beach SC. This Myrtle Beach water park boasts concession stands, onsite parking and numerous other rides and attractions. Spend the day with great fun, great family attractions and good food at the largest waterpark in the state! Kids and adults alike are sure to enjoy a wonderful vacation.
Located on 10th Avenue in Myrtle Beach, Myrtle Beach Waves Water Park is convenient to all other area attractions and major accommodations, as well as the beach. Stay the day for the most fun in the area and you'll have the time of your life with this amusement park featuring rides, play areas, flumes, and other tube slides that will thrill kids and adults.
There are also cabana rentals available for those who want the extra luxury during their waterpark visit. Plus, you can rest assured that you will have an equally safe adventure as the park stations lifeguards at each of the rides. It truly allows you to let loose and have some fun during your next getaway! Some of the rides include chutes, the Lazy River, wave pool, and more.
The Myrtle Waves Water Park Myrtle Beach SC Rides: Have a Blast on these Water Park Myrtle Beach Rides!
Rockin' Ray: The Rockin' Ray ride puts two guests on a raft and sends them spiraling down a half-pipe slide into a splash pool for an adrenaline-pumping thrill ride at the Myrtle Waves Myrtle Beach Water Park.
Tsunami: If you've ever wanted to know what it was like to be a surfer at a surfside beach, then Tsunami is for you. Grab your boogie board and hit the waves on this all-ages ride.
Arooba Tooba Water Flumes: Arooba Tooba consists of an enclosed flume ride. It sends riders spinning down a bowl-funnel and into the center drop.
Bubble Bay: Bubble Bay is the place for young children, with sprinklers, 18 inch deep kiddie pools and umbrellas that will make them squeal in delight. The Bubble Bay kids' play area provides tons of fun.
Lazy River: The Lazy River is the perfect spot for visitors of all ages and provides the perfect spot to relax and take it easy while you float around on a tube.
Night Flight: This fully enclosed waterpark slide features high speeds for a thrilling ride. As you are plunged into the darkness, you'll zoom along on your raft rides until reaching the splash pool.
Ocean in Motion Wave Pool: For the adventurous, the wave pool has the adventure they crave. Its 8 different types of waves, up to 4 feet high, will keep you hopping.
Racin' River: Racin' River, a 250-foot river, features current speeds of up to 10 mph and riders are provided skimming boards to race their way through the waters.
Riptide Rockets: These 10-story Riptide Rocket slides send visitors spiraling down at 50 ft per second for a thrilling ride. It is one of the best thrill rides in the waterpark!
Saturation Station Kids' Play Area: One of the play areas, Saturation Station, gives the little ones Island themed fun, with waterfalls, squirters and slides. This kids' play area is a wonderful way to allow your kids to play and splash around while you enjoy the sun and relax on the lounge chairs or in your private cabana.
Snake Mountain Chutes Slides: Great for the entire family, Snake Mountain features three different slides. Guests are given rafts and sent spiraling down the chutes. The three slides are known as the Python, Water Moccasin, and the King Cobra.
Super Chute: The Super Chute body slide is a park favorite. This 20-foot slide is enclosed and features a four-foot vertical drop into the pool of water below. This is an awesome example of the fun that chutes provide.
Thunderbolt Speed Slides: Zip along at lightning speeds on the Thunderbolt Speed Slides. With two parallel body slides, you'll go careening down at top speeds before flying into the catch pool.
Turbo Twister: The Turbo Twister is 10-story water slide where you will drop at a heart stopping 50 feet per second as you careen down the slide. Not for the faint of heart, these exciting slides are perfect for the daring adventurer.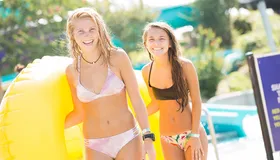 Each of these rides and water attractions offer something to thrill and entertain guests of all ages. Cool off at the park and enjoy some awesome rides, relax in a cabana, and soak up the sun during your visit.
A million gallons of wild water slides and tons of attractions, slides, and thrill rides await you at this beloved waterpark. Add tickets to this awesome waterpark and many other adventurous Grand Strand attractions to your next family fun vacation package to Myrtle Beach, SC including attractions such as Ripley's Aquarium, Broadway Grand Prix, Barefoot Landing, and even miniature golf.
Have a Blast at Myrtle Beach Water Park!
Book your water park admission and many other adventurous attractions to your next family fun vacation package to Myrtle Beach, SC. The Myrtle Waves price is undeniably worth every penny, allowing visitors to experience everything from the relaxing wave pool and thrilling water slides to the other features of the exciting amusement park such as concessions and games. The Myrtle Beach area is absolutely brimming with other adventures as well, so be sure to check out everything that North Myrtle Beach has to offer such as the Carolina Opry, the stunning Intracoastal Waterway, the Myrtle Beach Boardwalk, the Myrtle Beach Skywheel, and many more. You can also create the perfect Myrtle Beach vacation by booking your beach vacation alongside the perfect vacation resort rentals. So whether you want to soak away the action of the day with the hot tub in your Myrtle Beach hotel or book a room with awesome amenities, there are options for every getaway. myrtle waves hours myrtle.waves myrtle waves prices water waves water park mrytle waves
Reviews

Jeremy Kennison
CARRBORO, North Carolina
✓
Verified Traveler
It's a decent water park, on the smaller side, but fun.

Alexis Stewart
Mabscott, WV
✓
Verified Traveler
It was family friendly and fun for all.

Frequently Asked Questions for Myrtle Waves Water Park - Prices, Hours & Reviews:
What is included in the admission price?

Includes admission into the water park.

Approximately how long could a customer plan to spend at the park?

Guests tend to spend 4 - 5 hours here.

What amenities (such as ATM, gift shop, etc) are available?

Lockers are available for rental. Changing and showering facilities onsite.

Is photography & video recording allowed?

Yes.

For what ages is the park appropriate?

Great for all ages.

Is parking available? Is it free?

Yes. Parking is free.