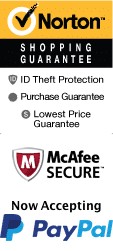 RigaTony's Myrtle Beach Murder Mystery Dinner Show
Click for More Information

Exclusive Online Offer: Buy 1 Get 1 Free
(Must purchase in advance online or toll-free at 1-800-987-9852)
1329 N. Kings Hwy Myrtle Beach, SC 29577
1-800-987-9852
Chat Now
Add a fantastic and fun adventure to your next Myrtle Beach, SC getaway with tickets to the new RigaTony Murder Mystery Dinner Show. Solve a whodunnit-style mystery while enjoying a delicious meal during this memorable event. Whether you are a longtime sleuthin' fiend or this is your first murder mystery dinner show production, Riga Tony's Murder Mystery Dinner Show will entertain and impress all who attend.
About the Show
Watch the mystery unfold around you as you dine in a cool 1930s era speakeasy-style atmosphere. The plot takes place all around you and you get to interact with the actors and actresses. Find and solve clues, interrogate suspects, and see if you can figure out who the culprit is! The theme of the show is a mobster hit, and its fast-paced and adrenaline-pumping action is certain to have you on the edge of your seat. Do you have what it takes to solve the mystery and figure out who committed the crime? You'll need to keep an eye on each actor and monitor for different clues. This cool detective experience is a fun addition to your getaway.
About the Meal
Of course, it wouldn't be a murder mystery dinner show without a mouthwatering meal. The menu is ever-changing throughout each month, but every menu has flavorful selections to satisfy any set of taste buds. You will dine while all of the action goes on around you, creating a perfectly immersive experience that is sure to stick with you for years to come. With some delicious Italian options and all of the action happening during the dinner, there is no better way to get in a fun dining experience and entertainment combination. Guests can also choose to add cocktails or craft sodas to their meal for an additional cost.
About the Christmas Show

Mob ring leaders don't stop their crimes for the holidays! While you are celebrating the season, a dastardly murder unfolds and it is up to you to solve it! With a fun Christmas theme, some flavorful selections during the meal, and plenty of fun, you can create some brand new and awesome Christmas traditions in Myrtle Beach, SC.
Put on your detective cap and get ready to solve a mobster-style murder mystery at RigaTony's Murder Mystery Dinner Show! With awesome costumed actors in a cool speakeasy theme and plenty of great food to satisfy, you are sure to have a blast. Walk away with fun new memories and sleuthing skills.
Of course, there are tons of other awesome Myrtle Beach attractions to also add onto your vacation. Browse the site to create the perfect getaway with these events, hotel options, and custom vacation packages. No matter what sort of vibe you want for your getaway, you will find everything you need and more on the site. With tickets to the RigaTony's Murder Mystery Dinner Show, though, you are sure to have a great time!
What To Expect:
1

The Show

A murder mystery dinner experience is unlike any other show. The action takes place all around you, and you will interact with actors to figure out the culprit. Make observations, solve clues, and put your sleuthing skills to the test! The show follows a mob theme and is sure to entertain.

2

The Dinner

While all of the action goes on around you, you will be able to enjoy a delicious dinner. Feast on some Italian-themed selections with a delectable dessert.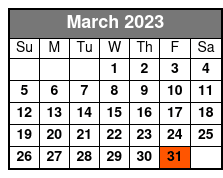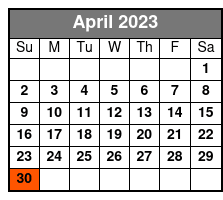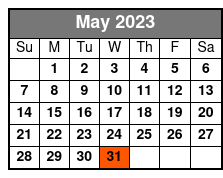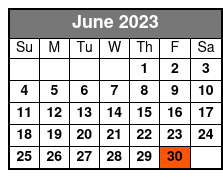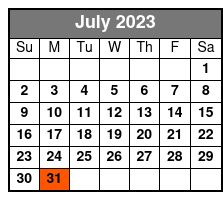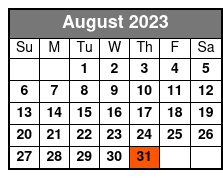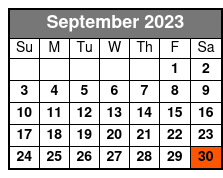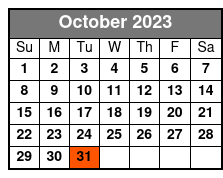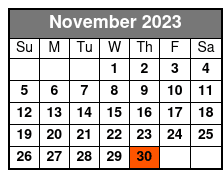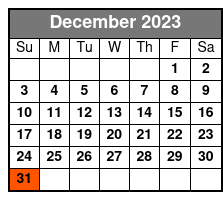 Options:
Riga Tony's Murder Mystery Dinner Show
Available Now until 2/29/2024 View Detailed Schedule
Solve a murder mystery at Riga Tony's Murder Mystery Dinner Show! Watch as the costumed mob-themed actors interact around you and the plot unfolds before your very eyes. The show is served up alongside a delicious meal for a fun and memorable time!
Reviews

Daniel Ruffner
Myrtle Beach, SC
✓
Verified Traveler
Brenda Roedocker
Minot, ND
✓
Verified Traveler
Absolutely had a great time! The show was spectacular and the food was delicious!

Bette Jean Sherman
Myrtle Beach, SC
✓
Verified Traveler
This was the perfect place to celebrate my 80th birthday! Great show! My entire family really had a great time! Food was good and show very entertaining and fun!

Robin Davis
Oswego, NY
✓
Verified Traveler
From the wait staff to the actors/actresses to the delicious dinner, this show was just perfect!! We have told many people about it and we will be back when we are in myrtle beach again next year!! Excellent job!! Thank you!!
Frequently Asked Questions for RigaTony's Myrtle Beach Murder Mystery Dinner Show:
Approximately how long is Riga Tony's Myrtle Beach Murder Mystery Dinner Show?

It lasts approximately 1.5 hours.

What is the dress code?

Dress Code is Casual.

In what theater is the show held?

Riga Ton'y's Murder Mystery Dinner Theater.

Do the performers interact with the guests?

The performers interact with the audience throughout the show.

When is the meal served at RigaTony's Myrtle Beach Murder Mystery Dinner Show?

The meal is served during the show.
Book Now!

Exclusive Online Offer: Buy 1 Get 1 Free