The Carolina Opry
8901 N Kings Hwy Myrtle Beach, SC 29572

Description
The Carolina Opry Photos (11)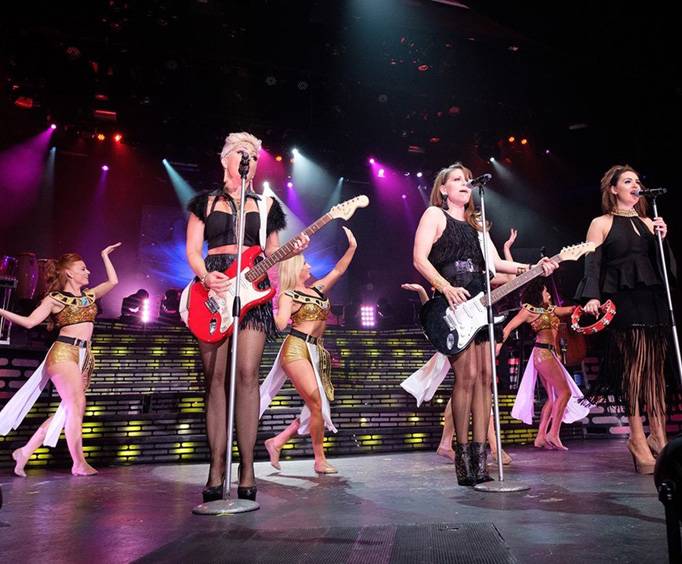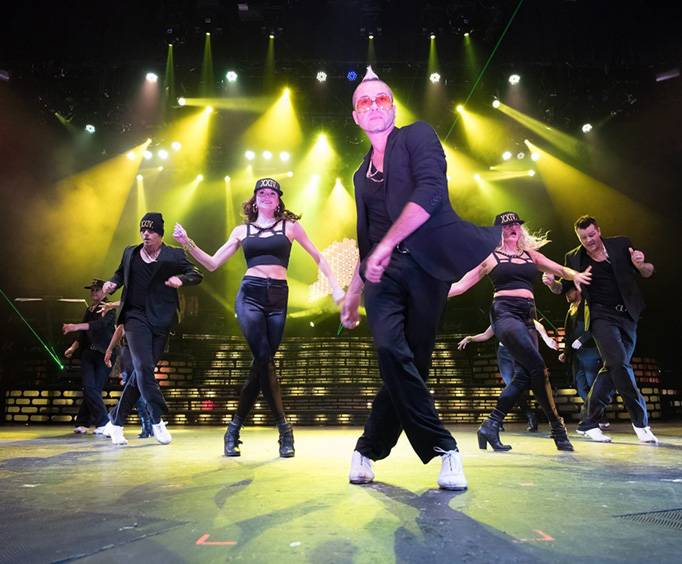 Customer Photos (1)
Award-winning Calvin Gilmore is turning the city of Myrtle Beach into a country music capital with this grand show that is constantly updated, featuring some of the hottest entertainers of today. As soon as you enter the beautiful two-story marble lobby and even before you step foot inside the magnificent 2,200 seat theater, you know you are in for a treat. The whole family will enjoy live country music, dance numbers, and old-fashioned musical entertainment. The Carolina Opry is a must-see show when you visit Myrtle Beach, SC at any time of the year. You will see why there is a standing ovation after every show.
The show has been spoken of highly by the likes of USA Today, NBC Nightly News, and CNN, and has been named 'Top Attraction in Myrtle Beach' by CNBC. The show also features the talented All That! group, who got their start as semi-finalists on America's Got Talent. This clogging group brings an astounding amount of energy and talent to the stage. Head to the Carolina Opry for an unforgettable show during the regular season, and don't pass up on the opportunity to see their Christmas show during the holiday season.
The Christmas Special
During the holiday season, the Carolina Opry Christmas Special, known as the 'Christmas Show of the South,' is the most eagerly awaited production in the area! Featuring 35 talented vocalists, musicians, and dancers, the Christmas Special is a sight to see, complete with real snow, horse-drawn sleighs, and award-winning costuming and special effects! Not to mention, the holiday decorations are an attraction in themselves! For the production, the theater is transformed into a winter wonderland, complete with 75 wreaths, over 5 miles of tree lighting wire, countless ornaments, and of course, over 35 Christmas trees, including a 30-foot lobby tree with 25,000 lights! This show truly brings great holiday spirit to the city of Myrtle Beach, so do not miss out!
Regardless of when you take to the Carolina Opry, you are sure to be impressed by the shows and the talent that call the stage home. Book tickets to The Carolina Opry and many other great shows now on your next trip to Myrtle Beach.
Reviews
4.7 |
59 reviews
Peggy
NC
✓
Verified Traveler
"Best show in town"
The carolina opry is the best show in town, hands down! It has every kind of music, dance and comedy. It is for all ages. And the band and singers are top notch. Definitely worth the admission price. It would be the highlight of your trip.
Donna Hardee
New Bern Nc
✓
Verified Traveler
"You will leave feeling great."
It is the best show i have been to and i have been all over including hawaii, las vegas and others. By all means see this show. You will leave feeling great.
Krystle Kitchen
VA
✓
Verified Traveler
"A very good show to go see. Fun for all ages!"
Friendliest group of people you will meet at the beach, the staff is amazing! A very good show to go see. Fun for all ages! Something for everyone and not just country music. Christmas show is beautiful!
Mary Lancaster
NC
✓
Verified Traveler
"Wonderful show."
Wonderful show. We enjoyed performances and theatre is lovely.