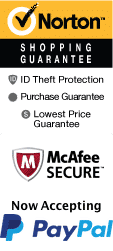 YOUR PEACE OF MIND IS OUR TOP PRIORITY
Should you need to cancel at any time, you have up to 48 hours from your vacation start date to do so for a 100% future travel credit.
Myrtle Beach Deep Sea Fishing

1525 13th Ave North North Myrtle Beach, SC 29582
1-800-987-9852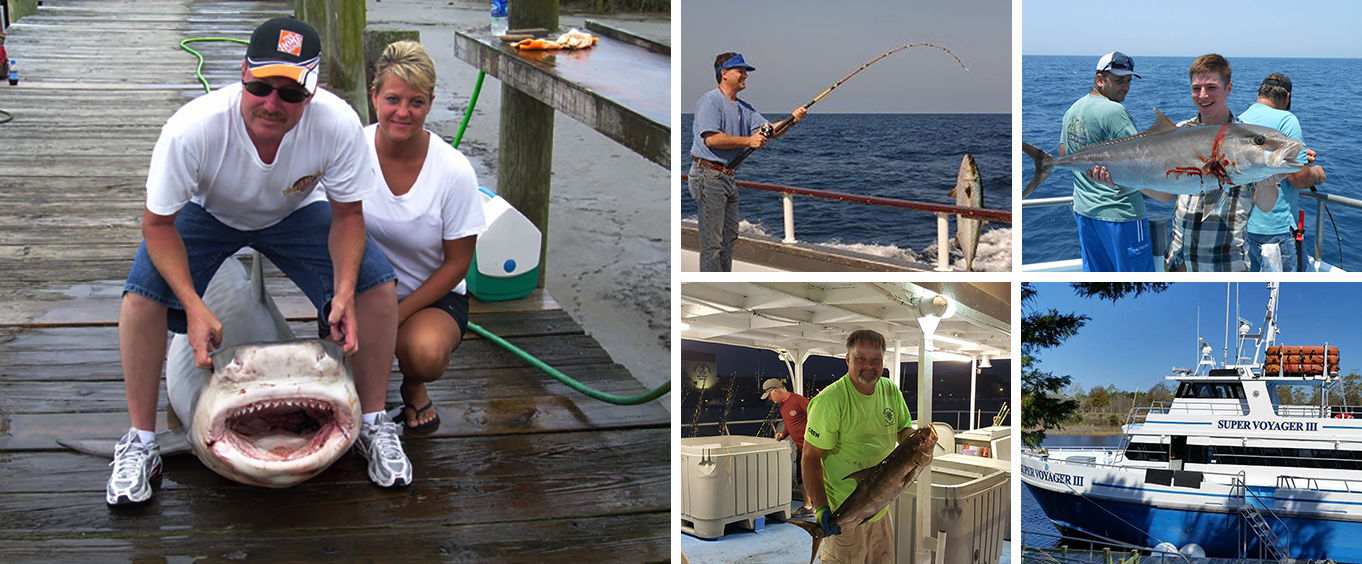 Description
Myrtle Beach Deep Sea Fishing Photos (17)




Customer Photos (41)




For those who are traveling to Myrtle Beach SC and are wishing to get out on the water for tons of great things to do during their next Myrtle Beach, SC, a Myrtle Beach Deep Sea Fishing trip is sure to be a blast. Do not miss out on the opportunity to have a fun adventure in a hot fishing spot! Your journey begins at Dock Holiday's Marina pier where you'll take a cruise along the Intracoastal Waterways until you reach the Gulf Stream on the best Myrtle Beach fishing charters in the Grand Strand area.
Your knowledgeable and fun fishing charter guide will give you all the tools you need to catch some of the best and biggest fish in the area! Bait, rods, tackle, your fishing license, and supplies are all provided on the boat, so all you need to do is bring yourself and a willingness to learn. Your trip takes place up to 15 miles offshore where you'll be able to catch everything from sharks to black sea bass, speckled trout, snapper, blackfin tuna, grouper, wahoo, rudderfish, and flounder. Plus, with the option to have your fish cleaned (for an extra charge), you can even reap the rewards of your catch with a delicious meal!
Not only is the catching great, but the boat that you'll board is immaculate and well-maintained. All of the boat options are comfortable and provide plenty of space for guests. Each boat is also Coast Guard approved and features tables in large cabins for relaxing in the Gulf Stream.
About Gulf Stream & the Atlantic Ocean
For North Myrtle Beach deep sea fishing, there's not a better place to do it. The area you will be fishing in upon one of these deep sea fishing endeavors is brimming with a variety of water sports and deep sea fishing trip opportunities. Explore the offshore fishing areas, see shrimp trawling, and cruise above the artificial reefs. Whether you head out for inshore fishing charters or during snapper season, take a trip to catch some mackerel, or want to get in some shark fishing, there's something for everyone and an opportunity to catch tons of species from Mahi to grouper to tuna to sharks and trout.
Spanning across North Carolina and South Carolina coasts, the Atlantic Ocean is absolutely beautiful and is well worth the trip. You may even get in some dolphin sights along the way, so keep your eyes peeled. Other notable nearby North Myrtle Beach attractions include Sunset Beach, the Waccamaw River, Murrells Inlet, North Myrtle Beach, North Carolina, the Grand Strand, Ocean Isle Beach SC, Harbourgate Marina, the Intracoastal Waterway, and more. A trip on one of these boat adventures is sure to be a blast as it takes you to some of the most abundant fishing grounds in the area.
The daily fishing report details that each angler has the potential to reel in saltwater fish such as:
Snapper
Wahoo
Grouper
Mackerel
Porgies
Bluefish
Redfish
Spanish mackerel
Vermillion Snapper
Triggerfish
Rudderfish
Red Snapper
Grunts
Sharks
Amberjack
Pompano
Sea Trout
Black Sea Bass
Mahi
King Mackerel
Bonita Tuna
Atlantic Sharpnose Sharks
There are plenty of Myrtle Beach fishing charter options for saltwater fishing, so guests can fit in a shorter, half-day excursion or a longer 13-hour fishing adventure depending on what their scheduling looks like. Regardless of what trip you choose and whether you are with long-time fishermen or your amateur family, you are bound to have a fantastic fishing experience. Keep your eyes peeled on the observation deck too, because you never know what animals you may see around the reefs. It is a prime area for dolphin watching and provides a unique experience out on the water.
About Night Shark Fishing
Add a little extra thrill to your deep sea adventures by booking the new Night Shark Fishing adventure! This expedition allows for visitors to get an adrenaline-pumping experience as they take to the waters at night. Cast your line and get ready to battle as you reel in huge sharks! For those who want to add a little extra action to their deep sea fishing trip, this is the best for your itinerary! During this four-hour adventure, you will travel up to 15 miles off-shore on the hunt for a variety of species of sharks including:
Blacktip Sharks
Atlantic Sharpnose Sharks
Smoothnose Sharks
Hammerhead Sharks
Tiger Sharks
Whether you are a beginner or a longtime fishing connoisseur, one of these Myrtle Beach Deep Sea Fishing charters will be a blast. With one of the greatest charter companies in the area, light tackle, and all of the other gear provided, a deep sea fishing trip will help you get the most out of your Carolina experience. Climb aboard an immaculate boat and head out to the water in Gulf Stream where you'll fish for some of the finest specimens in the Myrtle Beach area and have an unforgettable time in South Carolina! If charter fishing is not your forte, make sure to check out the Myrtle Beach dolphin cruise options offered as well. A dolphin watching boat cruise is great for those who want to get out on the water but aren't sure about Myrtle Beach deep sea fishing!
Reviews

John Johnson
NC
✓
Verified Traveler





Had a great time with grandson and son-in-law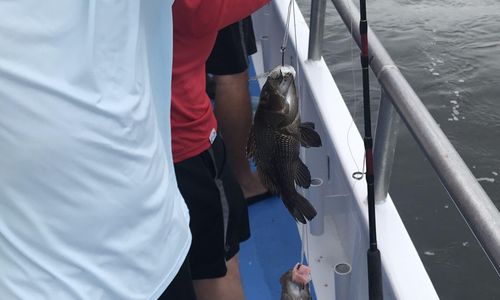 Sandi Metcalf
NC
✓
Verified Traveler





"The crew was friendly and the captain was great."
It was pouring rain but we still had a blast. We didn't catch any huge fish, but one person on the boat did catch a shark. The crew was friendly and the captain was great. They offered to let us get refunds or rain checks due to the weather but we decided to go ahead and go out since we were leaving the next day.
Tip: Check the weather!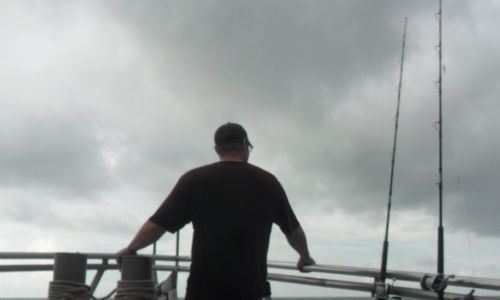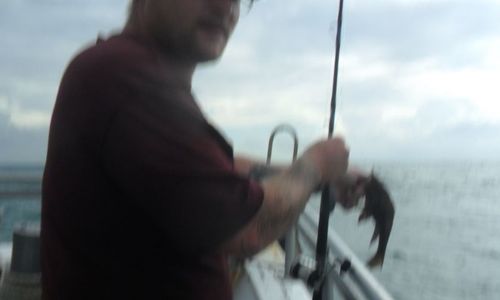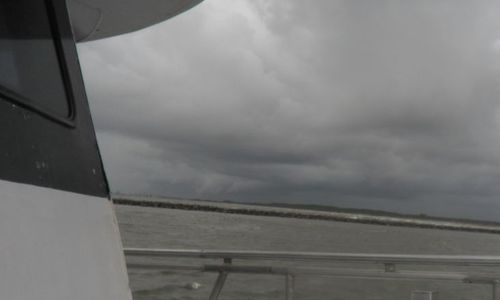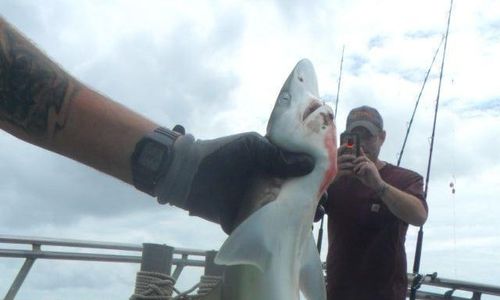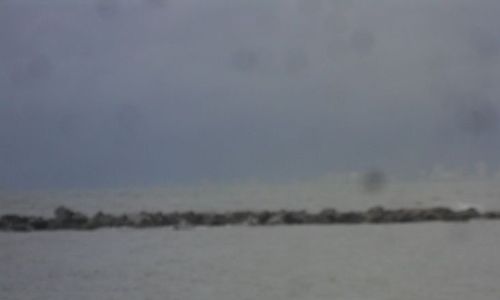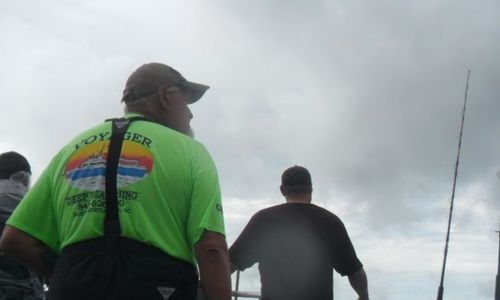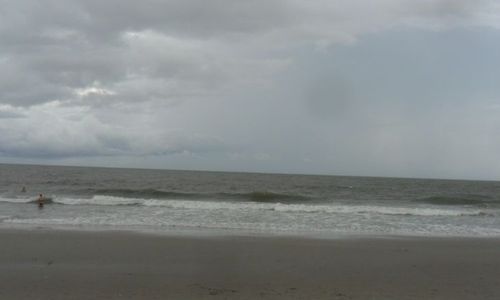 John Morrison
OH
✓
Verified Traveler





"Great time."
Great time. Captain and crew very friend l y and helpful. Caught about 10-12 sea bass. Would recommend going if you get the chance.

Carolyn kane
Pearland, Texas
✓
Verified Traveler





I went on my first half a day deep-sea fishing trip with my best man from my wedding 46 years ago. We had a blast. Clay and josh were very very helpful in making it the best trip i've ever had catching fish. I've never been deep-sea fishing and now i want to go back again. Thank you guys for what you do!
Frequently Asked Questions for Myrtle Beach Deep Sea Fishing :
What type of fish can be caught and what can be done with them once they are caught?

Snapper, Wahoo, Grouper, Mackerel, Porgies, Bluefish, Redfish, Spanish Mackerel, Vermillion Snapper, Triggerfish, Rudderfish, Red Snapper, Grunts, Sharks, Amberjack, Pompano, Sea Trout, Black Sea Bass, Mahi, King Mackerel, Bonita Tuna, Atlantic Sharpnose Sharks and more. Your crew will gladly clean the fish for you for a fee of 50 cents per pound so you can enjoy the spoils of your trip.

Is photography & video recording allowed?

Yes.

For what ages is Myrtle Beach Deep Sea Fishing appropriate?

Ages 3 and up.

What is the policy in case of inclement weather?

Trips will go out in rain and moderate weather conditions.

Are coolers allowed, and if so are there any restrictions as to what can be brought (i.e.: alcohol, glass bottles)?

Yes, small to medium personal coolers are allowed for food and drinks. Alcohol is allowed, but glass containers and hard liquor is not.

Is food available or provided?

No, but visitors can purchase

Is smoking allowed inside Myrtle Beach Deep Sea Fishing ?

Yes.

What type of parking do you have?

Parking is free.

Approximately how long is the trip?

Half day trips last approximately 5 hours and the longest trip lasts 12 - 13 hours. The night shark fishing trip lasts approximately 5 hours.

What lake or river does the boat cruise on?

Atlantic Ocean.

What is the dress code?

Dress code is casual.