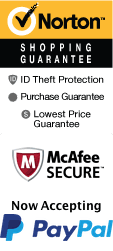 YOUR PEACE OF MIND IS OUR TOP PRIORITY
Should you need to cancel at any time, you have up to 48 hours from your vacation start date to do so for a 100% future travel credit.
Things to Do in Myrtle Beach in November 2020
The holiday season is upon us! Head to the beautiful city of Myrtle Beach to begin a Christmas celebration. The holidays are certain to be a blast with fun tours, cruises, and shows. Do not miss out! You can combine it all with awesome lodging as well.

Top November Things To Do In Myrtle Beach
Nov 2, 2020
to
Nov 30, 2020
The Souths Grandest Christmas Show At The Alabama Theatre
Schedule
Christmas is alive and well in the south, and the family-friendly show called The Souths Grandest Christmas Show at The Alabama Theatre in Myrtle Beach, SC, will even put Scrooge in the Christmas mood. This November pack up the family and spend a couple of hours enjoying a Christmas celebration that features great costumes, special effects, amazing talent, and a stage that has been turned into a winter wonderland. This musical event will spotlight Christmas classics that everyone enjoys and knows and will include such favorites as "Jingle Bells" and "The Twelve Days of Christmas". Not only will you revisit the reason for the season, but you will be entertained by comedians and more. November is the perfect time to start getting into the mood for what is considered the most wonderful time of the year, and this show will have you singing your favorite holiday songs as you leave the theatre.
Nov 2, 2020
to
Nov 30, 2020
Legends In Concert Myrtle Beach
Schedule
Legends In Concert Everything you need to know The Legends In Concert is the perfect way for you to enjoy the beach with your family while you enjoy listening to live music that you love! If you grew up listening to country music then this event will be one that you love because they will be playing country music. The Legends In Concert Myrtle Beach will be happening in November and it is a family friendly event that will allow you to relax next to your family while enjoying Myrtle Beach. The scenic view of the sunset will be something that you will never forget. You and your family will also be bale to enjoy a great buffet that has many different types of foods. The Legends In Concert is an event that you and your family will enjoy and one that you guys will never forget!
Nov 1, 2020
to
Nov 30, 2020
Ripley's Aquarium Myrtle Beach
Schedule
Ripley's Aquarium: Ripley's Aquarium is an aquarium that you and your family will definitely love and enjoy! It is the perfect place to visit with your family in the month of November. This aquarium features many different activities and exhibits that will help you and your children better understand the ocean and all of the animals that live there. You will have the opportunity to get to experience the way that rare sea animals live. You and your children will also have the chance to go through a 330 ft tunnel where you will get to see some of those rare sea creatures that live in the dark, deep water. Visiting the Ripley's Aquarium is an experience that you and your family will never forget. There will be many different activities that your children will enjoy doing and overall, it is the perfect place for you and your family to make new memories together.
Nov 2, 2020
to
Nov 30, 2020
The Carolina Opry
Schedule
The Carolina Opry- Important information to know about! The Carolina Opry is the perfect place for you and your family to visit in November! This country musical is sure to have your family laughing and spending a great time with one another. Your family will be able to enjoy the country musical, the live music, the live performances and all of the other activities that it has to offer. The performers for this show spend a lot of time preparing for this event to be able to bring you and your family the best possible show. Your children will be able to have the opportunity to sing along and to dance to the live music as the performance is going on! This show is definitely a show that you do not want to miss out on because of all of the wonderful things that it has to offer you and your family!
Nov 1, 2020
to
Nov 6, 2020
Myrtle Beach Dolphin Sightseeing Cruises
Schedule

While visiting South Carolina this November, book a tour with Dolphin Sightseeing Cruises. This kid friendly Dolphin Cruise is loads of for the entire family to enjoy. For many years, The Voyager sea company has been servicing both North Carolina and South Carolina administering fascinating boat tours, deep sea adventures, and other aquatic fun. While aboard enjoy amazing views of the Atlantic Ocean, air conditioned enclosed deck, bathroom on site, snacks and soft drinks available for a small fee, sizable open sun deck to relax on when taking in the sights of dolphins, sharks and other deep sea marine life. The Shrimp Boat Fleet crew will work their nets and bring aboard a barrel of sea creatures that includes Shrimp, Crabs, Fish, Sea Urchins, Sea Horses, Starfish and Baby Sharks. The two and a half hour long tour conveniently offers morning and afternoon cruises, so be sure to put this must see attraction on your to do list while visiting in November.
Nov 3, 2020
to
Nov 24, 2020
Michael Bairefoot Magic & Comedy Show
Schedule
Top off a visit to Myrtle Beach this November with a fun comedy and magic show. This show is appropriate for all ages, and everyone will be amazed at some of the feats that will be performed. Not only does Michael Bairefoot show off his magician skills, but he adds in some comedy, stories of personal experience, all the while displaying his charm and charisma. However, it is not only up to Bairefoot to do all of the magic. His shows rely heavily on audience participation. So, be prepared to make some magic. The GTS is a smaller theatre that helps to make this show enjoyable for all. Bairefoot is an awarding comedy and magician who has performed all over the United States. A couple of his awards include the Stage Illusionist Champion and the Hal Martin Excellence Award. Bairefoot works hard to bring the best illusions and magic to each show.
View all events occurring during your stay