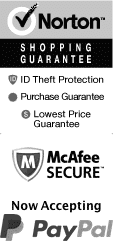 Things to Do in Myrtle Beach in November 2023
Despite being known for its sandy coasts and sparkling ocean views, Myrtle Beach, SC is still a wonderful place to visit during the month of November. As well as a multitude of holiday celebrations, guests will find their favorite attractions like Ripley's Aquarium and even dolphin cruises. Visitors are also certain to have a wondrous time attending shows like the Carolina Opry and the South's Grandest Christmas at the Alabama Theatre. No matter if you want a November beach bash or a vacation filled to the brim with Myrtle Beach entertainment, you're sure to have a fantastic time!
Top Things To Do In Myrtle Beach in November
Le Grand Cirque Myrtle Beach
Schedule
Nov 1, 2023
to
Nov 30, 2023
Hot Jersey Nights Myrtle Beach Christmas Show
Schedule
November and the beach don't typically go hand in hand but for all the music lovers out there of all ages of life head out to Myrtle Beach to see New Jersey nights. It is beautiful year-round in myrtle and tickets are hard to come by to see one of the first-class musicals Hot summer nights so November provides a perfect month to see this must-see show. They will take you down memory lane with some of the greatest hits from the '60s. This group provides the show that reminds people of the Glory Days of the Four Seasons they will provide all the greatest hits and have you and everyone around you singing along, dancing, and having a great time. To top the musical they also ensure to perform some of the greatest Beatles hits. Be sure to plan your trip and buy your tickets to the show early as November is one of the top, most popular times to see Hot summer Night when they come to town in Myrtle Beach, South Carolina.
Nov 1, 2023
to
Nov 30, 2023
RigaTony's Myrtle Beach Murder Mystery Dinner Show
Schedule

Come and play an interactive murder mystery dinner show with extraordinary entertainment! There are no wrong answers. Learn the truth about a deadly crime that happened in November at RigaTony's Myrtle Beach Murder Mystery Dinner Show as you take on the role of Detective Brown. Enjoy a meal, explore different types of entrees, listen to live music, and enjoy a night of interactive fun guaranteed to leave you laughing all the way back home! You can choose from 4-7 courses for your meal for just $50 per person. A killer show is included in that price too. The food is excellent, the show is fun, and you will love the mystery-solving madness! We are located at the heart of Myrtle Beach entertainment and amusement district. Come to RigaTony's and enjoy a night of awesome entertainment and laughter. Bring your friends, bring your family, and spend a great night out with us. Join us for an exciting, interactive comedy murder mystery dinner show experience unlike any other!
Nov 1, 2023
to
Nov 30, 2023
Carolina Opry in Myrtle Beach, SC - Tickets, Schedule & Reviews
Schedule
The Carolina Opry- Important information to know about! The Carolina Opry is the perfect place for you and your family to visit in November! This country musical is sure to have your family laughing and spending a great time with one another. Your family will be able to enjoy the country musical, the live music, the live performances and all of the other activities that it has to offer. The performers for this show spend a lot of time preparing for this event to be able to bring you and your family the best possible show. Your children will be able to have the opportunity to sing along and to dance to the live music as the performance is going on! This show is definitely a show that you do not want to miss out on because of all of the wonderful things that it has to offer you and your family!
Nov 1, 2023
to
Nov 30, 2023
The Souths Grandest Christmas Show at the Alabama Theater Myrtle Beach SC
Schedule
Christmas is alive and well in the south, and the family-friendly show called The Souths Grandest Christmas Show at The Alabama Theatre in Myrtle Beach, SC, will even put Scrooge in the Christmas mood. This November pack up the family and spend a couple of hours enjoying a Christmas celebration that features great costumes, special effects, amazing talent, and a stage that has been turned into a winter wonderland. This musical event will spotlight Christmas classics that everyone enjoys and knows and will include such favorites as "Jingle Bells" and "The Twelve Days of Christmas". Not only will you revisit the reason for the season, but you will be entertained by comedians and more. November is the perfect time to start getting into the mood for what is considered the most wonderful time of the year, and this show will have you singing your favorite holiday songs as you leave the theatre.
Nov 1, 2023
to
Nov 29, 2023
Pirates Voyage Dinner & Show in Myrtle Beach, SC
Schedule
November is a good time to get away for a quick trip, and a great place to take that trip to is Myrtle Beach, South Carolina. Your family will enjoy spending the day pretending that they are pirates, while partaking in the Pirates Voyage Dinner & Show. Pick a pirate crew to cheer on as you watch the battle unfold before your eyes, and be prepared for sword fights, blasting cannon on and above the full-size pirate ships located in a hidden indoor lagoon. Not only will you see fighting, but you will also be entertained by animal shows, acrobatic acts, and plenty of special effects. The four-course dinner consists of pirate favorites such as creamy vegetable soup, chicken, bread, corn on the cob, potato wedges, apple pie, and coffee, tea, and soft drinks. For those who arrive early, stop in at the Pirates Village and really get a taste of the pirates' life.