Myrtle Beach Variety Shows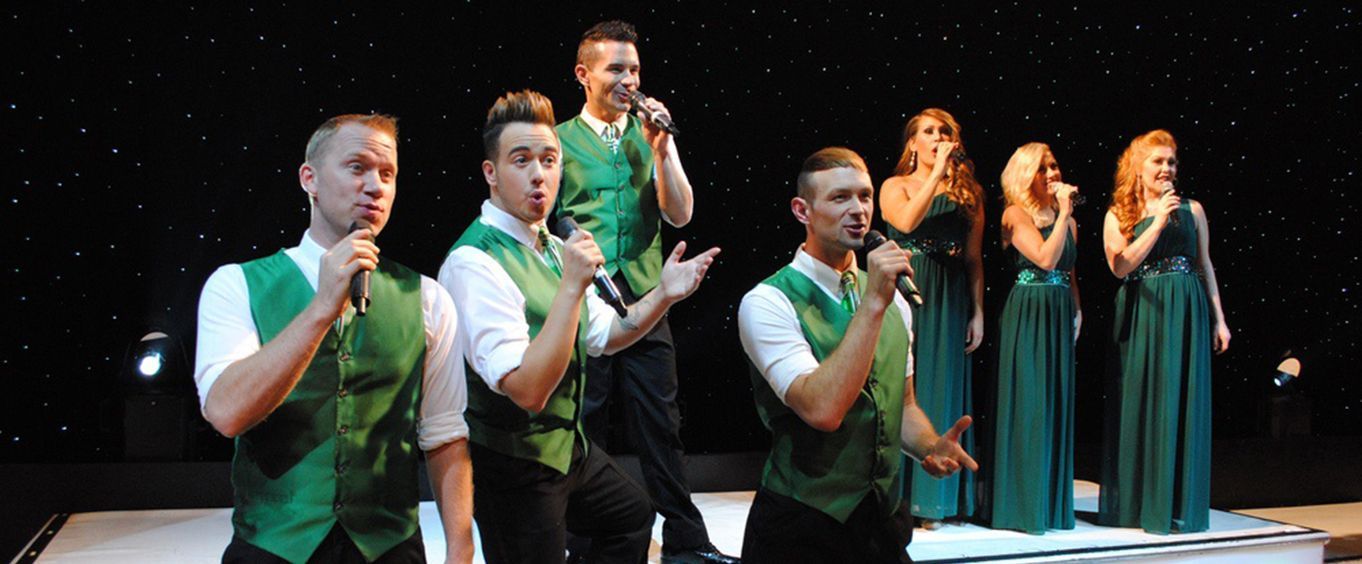 show, laugh at comedic characters getting themselves into trouble, sing and clap along with numerous musical guests, and have an all-around good time!
Book reservations today
and head to Myrtle Beach for your next vacation!
Myrtle Beach Variety Shows
Dublin's Irish Tenors and Celtic Ladies, a variety troupe who have been performing in Branson for several years, is coming to the Asher Theater in Myrtle Beach, South Carolina. The show promises to be filled with songs from a variety of genres including jazz, pop, opera, as well as favorite Irish tunes. Half of the group, the Irish Tenors, is all male and performs such numbers as "Danny Boy" and "Whiskey in a Jar" while the female half of the group, the Celtic Ladies, are known for performing songs such as "Rollin in the Deep" and "Nessun Dorma". The group will be performing at the upscale Asher Theater which is known as one of the newest family oriented venues on the Grand Strand known for fun variety show options. Experience the musical prowess of this talented troupe when you visit the gorgeous coastal city of Myrtle Beach.
Available 122 days between Feb 11 & Dec 31
Feb 16
N/A
Sold Out
Feb 17
N/A
Sold Out
Feb 23
N/A
Sold Out
Feb 24
N/A
Sold Out
Mar 01
N/A
Sold Out
>
Come to the Asher theater for a variety show featuring James Stephens III who has been dubbed the man of a thousand voices since he can do amazing impersonations of such notable figures as Elvis, Michael Jackson and countless others. Guests of all ages are sure to be impressed by the talents of James Stephens III who is also able to impersonate the likes of Bill Clinton, Ronald Reagan, and Bernie Mac. So many unique acts wait to be seen, and the audience will laugh along. Having performed on the Tonight Show and even Carnegie Hall, this talented impersonator offers up a fantastic time in Myrtle Beach!
Available 20 days between Jan 30 & Mar 31
Jan 31
N/A
Sold Out
Feb 01
N/A
Sold Out
Feb 02
N/A
Sold Out
Feb 03
N/A
Sold Out
Feb 05
N/A
Sold Out
Feb 07
N/A
Sold Out
Feb 09
N/A
Sold Out
Feb 10
N/A
Sold Out
Feb 11
N/A
Sold Out
Feb 12
N/A
Sold Out
Feb 14
N/A
Sold Out
Feb 16
N/A
Sold Out
Feb 17
N/A
Sold Out
Feb 18
N/A
Sold Out
>

By Date: