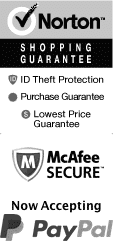 Things to Do in Myrtle Beach in July 2024
July is a time for summer trips and family fun. Get out to the beautiful coastal waters of Myrtle Beach to celebrate the season and the sunshine with fun attractions. From the explosive shows on the Grand Strand to water parks and beachside attractions and even hotels, you and your loved ones can create the perfect summer getaway.
Top Things To Do In Myrtle Beach in July
Jul 1, 2024
to
Jul 31, 2024
RigaTony's Myrtle Beach Murder Mystery Dinner Show
Schedule

July is the perfect time to explore the mystery and intrigue of Riga Tony's Myrtle Beach Murder Mystery Dinner Show. Located in the heart of Myrtle Beach, this activity offers a thrilling evening of entertainment complete with a delicious four-course meal. July weather in Myrtle Beach is typically warm and sunny, making it an ideal time to enjoy a night out. Guests can immerse themselves in the show's interactive story, playing detective and solving the crime alongside their fellow diners. Don't miss the chance to experience this exciting and unique activity during your July vacation.
Hot Jersey Nights Myrtle Beach Christmas Show
Schedule

Jul 1, 2024
to
Jul 31, 2024
Brookgreen Gardens
Schedule
Visiting Brookgreen Gardens in July is a stunning experience. The month's longer daylight hours allow for inevitably more exploration time through the exquisite maze of flora. The sultry, Southern summer air intensifies the blend of myriad flowers in full bloom, giving a vivid show of colors. Nightly events captivate visitors even more with the combination of sculpture, garden, and evening light mixing harmoniously. An absolute treat for nature, art enthusiasts, and families alike.
Jul 1, 2024
to
Jul 31, 2024
Motor City Musical – A Tribute To Motown
Schedule

July is the perfect time to visit Myrtle Beach and experience the electrifying Motor City Musical - a tribute to Motown. This activity offers travelers an unparalleled opportunity to immerse themselves in the music, dance and vibrant culture of the 60s and 70s era of Motown. The show features talented performers presenting iconic hits from legendary artists like The Temptations, Marvin Gaye and Diana Ross. The show's high-energy, soulful performances will leave you feeling uplifted and inspired, making for a memorable vacation in July.
Jul 1, 2024
to
Jul 31, 2024
Barefoot Queen Myrtle Beach Dinner Cruises
Schedule
July is the perfect month to experience the Barefoot Queen Myrtle Beach Sightseeing Sunset Dinner Cruises. Witness the vibrant colors of the sunset as you enjoy a delectable dinner with your loved ones aboard the luxurious vessel. The mild weather and calm seas during this time make for a seamless sailing experience, allowing you to take in the picturesque views of the coastline with ease. Don't miss out on this unforgettable summertime activity during your visit to Myrtle Beach in July.
Jul 2, 2024
to
Jul 31, 2024
Polynesian Luau & Fire Dinner Show at St Johns Inn
Schedule
Visiting Myrtle Beach in July allows for the unique experience of the Polynesian Fire Luau, offering a captivating mix of fire and hula dances, drumming, and a mouth-watering buffet under the balmy summer sky. This immersive spectacle celebrates Polynesian culture, making it a visual and gastronomic treat. The fiery performance, in conjunction with the warm weather, creates a tropical paradise atmosphere that's the highlight of a Midsummer night's adventure. It's a part-culture, part-entertainment extravaganza not to be missed.