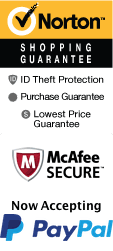 YOUR PEACE OF MIND IS OUR TOP PRIORITY
Should you need to cancel at any time, you have up to 48 hours from your vacation start date to do so for a 100% future travel credit.
Myrtle Beach Things to Do in July 2020
Summer is in full swing! Get out and enjoy the sunshine of Myrtle Beach and all of the wonderful coastal adventures that it offers to visitors. Guests of all ages are sure to have a wondrous time splashing, playing, and learning in the stunning city of Myrtle Beach. Pair your favorite adventures with your hotel for a complete vacation experience.

Top July Things To Do In Myrtle Beach
Jul 5, 2020
to
Jul 31, 2020
Myrtle Beach Dolphin Sightseeing Cruises
Schedule

When visiting in July, a fun excursion that guests can consider is a Dolphin Sightseeing Cruise. There are different cruises to choose from depending on how long guests want to be on the boat. The boat has multiple levels so that guests have different viewpoints of the water when looking for dolphins. Guests are taken to areas of the water where dolphins are often seen for the best chances of seeing the animals leap from the water and swim alongside the boat. This is a tour that can be fun for all ages. Pictures can be taken from the boat. There is a shaded area on the boat for those who don't want to sit in the warm July sun. Snacks and beverages are available for guests to enjoy. While on the tour, a guide offers details about the area and some of the other attractions that are available.
Jul 4, 2020
to
Jul 31, 2020
Myrtle Beach Deep Sea Fishing
Schedule
You're heading for a vacation in July and don't know what to do. A day of deep-sea fishing off the South Carolina coast is the answer! It will provide you with plenty of relaxation and excitement! You'll shove off from Dock Holiday's Marina, cruising up the Intracoastal Waterway then out into the Gulf Stream of the Atlantic Ocean. You'll be about 15 miles off the South Carolina coast, in deepwater full of blackfish tuna, black sea bass, grouper, snapper, and trout. The Captain and crew of provide you with everything you need to catch the "big one". You need not buy a rod, tackle, bait, or a license. This Deep Sea Fishing has it all for you! Just show up and you'll learn how to cast and reel in from the deckhands.
Jul 6, 2020
to
Jul 29, 2020
Polynesian Luau & Fire Dinner Show at St Johns Inn
Schedule
Are you ready to witness a wicked presentation including fire, music, and some great tasting food? Check out the Polynesian Luau & Fire Dinner Show! Change up the scenery in your Myrtle Beach Vacation with this action-packed dinner experience you will never forget! Our food options vary from pulled pork to fresh tilapia to satisfy your needs for a great night! If you care for a drink, check out our cash bar before, during, and even after the performance. Do you have kids? Great! We encourage families to come to our show and witness the rich history of our Samoan culture, captured with fire, chants, and tribal dances. The show is created by a Samoan family that stems from the village of Nu'uuli on the island of Tutuila in American Samoa. There's no better time than a warm summer evening in July to enjoy some great food, music, and more! Come experience the luau of a lifetime to spark your Myrtle Beach vacation! We hope to see you at the Luau, you won't regret it!
Jul 21, 2020
to
Jul 31, 2020
Ripley's Aquarium Myrtle Beach
Schedule
Ripley's Aquarium: Ripleys aquarium is the perfect place to visit in Myrtle Beach South Carolina with your family in the month of July! This aquarium is the perfect place for both you and your children to enjoy amazing attractions as well as explore habitats of exotic sea animals that you may not know about. During your visit in this aquarium, you and your family will have the opportunity to walk through a 330 foot reef tunnel. This is an amazing educational experience for you and your children to experience. Your children will be able to explore different exhibits as well as learn about different sea animals that are rare. There are many different exhibits where you can be hands on to better understand and learn about the way that these sea animals live. Ripleys aquarium is definitely a great place to visit in July, and it is guaranteed that you and your family will have a very fun time here.
Jul 10, 2020
to
Jul 31, 2020
Myrtle Beach Sunset Cruise
Schedule

If you want to take a cruise in Myrtle Beach, you may want to sign you and a friend up with the Myrtle Beach Sunset Cruise. Of course, you will get a chance to buy souvenirs and take pictures. You will enjoy the area and get a chance to eat the finest cuisines. You can stop in Eagles as soon as the ship stops sailing. In fact, you may want to look for a gift for you and your guests while cruising. You'll be excited to participate in activities on the boat. Some activities may require for you to show an identification. It's best for you to schedule your trip ahead of time. That way, you can show your family and friends the area. If you want to participate in relaxing on the deck, you need to sign up for this vacation. In conclusion, it's best to start planning your vacation. Your friends and family will be happy to travel with you. If you need additional information, you can contact your agent. In reality, you can also plan to stay at the Hilton Hotel in Myrtle Beach. In other words, you can travel to the hotel and stay for a few days after your cruise.
Jul 5, 2020
to
Jul 30, 2020
Comedy Cabana Comedy Show
Schedule
Come laugh it off and live it up at Comedy Cabana this July! That's right - you can ring in the summer with giggles galore! For four years running, Comedy Cabana has been awarded the "Trip Advisor Certificate of Excellence." You can see a variety of acts here - there are three new, professional comedians featured each week! At this five star comedy venue, you can always count on seeing high quality acts featured on networks such as BET and Comedy Central. Thanks to the variety of comedians, there's bound to be something for you! And, while you enjoy the show, you can order from the menu of scrumptious burgers, appetizers, and more! Since the club is open to anyone over 15 (minors must be accompanied), you can even bring the whole family! After a day at Myrtle Beach, you can come cool off with cocktails for those over 21, slices of cake for the kids, and uproarious comedy for everyone!
View all events occurring during your stay