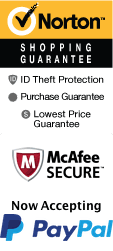 YOUR PEACE OF MIND IS OUR TOP PRIORITY
Should you need to cancel at any time, you have up to 48 hours from your vacation start date to do so for a 100% future travel credit.
Myrtle Beach Things to Do in August 2020
Get out and experience one last summer getaway with these activities. Browse all of the attractions, shows, sightseeing cruises, and more available in Myrtle Beach. Your coastal getaway is just a few clicks away! Make this August 2020 memorable.

Top August Things To Do In Myrtle Beach
Aug 1, 2020
to
Aug 31, 2020
Myrtle Beach Dolphin Sightseeing Cruises
Schedule

The weather is perfect during the month of August. Thus making thDolphin Sightseeing Cruise the perfect activity for any vacation. The cruise is such a unique experience for visitors of all ages and is a must add to any trip to the area. The cruise takes passengers out into the beautiful waters to explore the ocean and spot some dolphins along with way. Guests are invited to sit back and relax on the 2.5 hours adventure where they are guaranteed to spot dolphins, sharks, and other marine wildlife. The Dolphin Sightseeing Cruise has been coined the best in the area because it offers some of the most unique and breathtaking views around. The tour offers guests the chance to view gorgeous scenery, awesome beaches, different marine wildlife, and amazing August weather. Plus, every boat offers passengers a sun deck, large open spaces to move freely, extremely clean bathrooms, drinks, and light snacks for purchase.
Aug 1, 2020
to
Aug 31, 2020
Myrtle Beach Deep Sea Fishing
Schedule
What's more, there are many reasons to participate in Deep Sea Fishing in Myrtle Beach in August. Aside from the great weather and the food available at the most excellent restaurants, there are many other wonderful reasons for participating in this activity. One of the primary reasons that you should consider is that you will be able to access some of the area's best seafood. You will also have a chance to view rare fish. Around the coasts of North Carolina and South Carolina, the Atlantic Ocean is beautifully stunning, picturesque and worth a journey. You could also sneak in some dolphin sights along the way, so be on the lookout. There are lots of opportunities for a tour, so visitors can go on a quick, half-day excursion or a longer 13-hour fishing expedition, depending on what their schedule looks like. No matter what travel you pick, whether you're a long-time fisherman or an inexperienced kid, you're guaranteed to have a great experience. So book your early Fall trip today in August, you won't be disappointed.
Aug 3, 2020
to
Aug 31, 2020
Polynesian Luau & Fire Dinner Show at St Johns Inn
Schedule
If you are wanting to heat up your summer, then you'll definitely want to check out the Polynesian Luau & Fire Dinner Show at St. Johns Inn! This luau is an authentic Polynesian show that combined the rich culture with fun-filled entertainment perfect for the whole family. This red hot show has everything needed to make it a perfect summer activity! Enjoy the sweet sounds of the Polynesian music or take part in the beautiful hula dances. Or maybe you just want to yell out those warrior chants. This interactive dinner show will surely be something you never forget! With all that entertainment, you cannot forget the best part of the experience. If you have been craving the taste of Polynesian food, then this is your stop this summer! With an incredible luau menu, you will not be going hungry. Find pulled pork, tilapia, and other island favorites as you sit back and enjoy the show!
Aug 1, 2020
to
Aug 31, 2020
Ripley's Aquarium Myrtle Beach
Schedule
Ripley's Aquarium Ripley's Aquarium is the perfect place for you and your family to spend a great time together. This aquarium is the perfect place to visit in August because they hots many different activities and events that are sure to make your children have the best time! Your children will be intrigued with all that this museum has to offer. Ripley's Aquarium has many different activities and exhibits that will you and your children explore and learn more about the many rare sea creatures that are out there. You will have the great opportunity to walk through a 330 ft tunnel that will portray all of the sea creatures and the way that they live in the dark water. It is the perfect way for you to spend some quality time with your children while learning new things together! This is definitely an experience that you will not want to miss out on.
Aug 4, 2020
to
Aug 25, 2020
Michael Bairefoot Magic & Comedy Show
Schedule
Aug 1, 2020
to
Aug 31, 2020
Legends In Concert Myrtle Beach
Schedule
Myrtle Beach is one of the nicest places in the country to be in August. The weather is in the 70's and 80's and the views are outstanding. August is also a great time to take the whole family on that final vacation before the beginning of the school year. One thing that is for sure is that any trip to Myrtle Beach wouldn't be complete without seeing the Legends in Concert show. The show features multiple celebrity impersonations that many would say are spot on. These include Elvis Presley, The Blues Brothers, Michael Jackson, and Tina Turner. It is one of the longest running tribute shows in the world and stemmed from the Las Vegas version. This two hour show is all ages and will keep the whole family riveted. There's also plenty of other things to do in Myrtle Beach so make this one stop on that end of summer family vacation!
View all events occurring during your stay