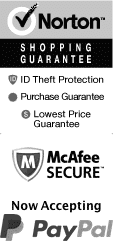 Things to Do in Myrtle Beach, SC in August 2023
Experience the fun and wonder of a beachside vacation at the gorgeous city of Myrtle Beach, SC1 With a booming entertainment scene featuring live shows, dinner productions, cruises, and tons of beachside adventures, you and your loved ones will have the perfect August vacation right at your fingertips.
Top Things To Do In Myrtle Beach in August
Aug 1, 2023
to
Aug 31, 2023
RigaTony's Myrtle Beach Murder Mystery Dinner Show
Schedule

Visiting Myrtle Beach in August is the perfect time to experience Riga Tony's Murder Mystery Dinner Show. The summer humidity is at its peak, but this indoor activity offers a cool evening escape. The show is filled with laughter and suspense while guests enjoy a delicious meal. August is a great month to visit, as the beaches are less crowded and the weather is great for outdoor activities during the day. Cap off your visit with a unique dinner theater experience and make unforgettable vacation memories.
Aug 1, 2023
to
Aug 31, 2023
Myrtle Beach Dolphin Sunset Cruise
Schedule

August is the perfect time to embark on a fabulous dolphin sunset cruise in Myrtle Beach. With the warm summer weather and calm ocean waters, guests can enjoy stunning views of the coastline while seeking friendly dolphins and other marine life. The tour also includes a memorable sunset experience that is sure to leave visitors in awe of the natural beauty that surrounds them. An August vacation in Myrtle Beach isn't complete without this magical and memorable experience.
Aug 1, 2023
to
Aug 31, 2023
Myrtle Beach Dolphin Cruise & Dolphin Tours
Schedule

The weather is perfect during the month of August. Thus making thDolphin Sightseeing Cruise the perfect activity for any vacation. The cruise is such a unique experience for visitors of all ages and is a must add to any trip to the area. The cruise takes passengers out into the beautiful waters to explore the ocean and spot some dolphins along with way. Guests are invited to sit back and relax on the 2.5 hours adventure where they are guaranteed to spot dolphins, sharks, and other marine wildlife. The Dolphin Sightseeing Cruise has been coined the best in the area because it offers some of the most unique and breathtaking views around. The tour offers guests the chance to view gorgeous scenery, awesome beaches, different marine wildlife, and amazing August weather. Plus, every boat offers passengers a sun deck, large open spaces to move freely, extremely clean bathrooms, drinks, and light snacks for purchase.
Aug 1, 2023
to
Aug 31, 2023
Pirates Voyage Dinner & Show in Myrtle Beach, SC
Schedule
August is the perfect time to visit Pirates Voyage Fun, Feast & Adventure Dinner and Show in Myrtle Beach, South Carolina. This exciting performance features pirate battles, acrobatics, live animals, and delicious food. With the warm weather and clear skies, guests can sit outside and enjoy their meal while being entertained by the talented performers. August is also an ideal time to take advantage of the extended summer hours and catch the show before the end of the season. Don't miss out on a fun-filled adventure for the whole family.
Aug 2, 2023
to
Aug 30, 2023
Motor City Musical – A Tribute To Motown
Schedule

August is the perfect month to visit Myrtle Beach and experience "Motor City Musical: A Tribute to Motown." From the classic hits from the Temptations to the Jackson 5, this live performance is sure to have you singing and dancing along. Held in the beautiful GTS Theatre, this show celebrates the incredible music and history of Motown. Don't miss out on this exciting and entertaining activity during your summer vacation in Myrtle Beach.
Aug 1, 2023
to
Aug 31, 2023
Barefoot Queen Myrtle Beach Sightseeing & Dinner Cruises
Schedule
Myrtle Beach in South Carolina is a famous beach town for tourists and wanderers. One of the town's greatest appeals is riverboat packages offering dinner on the water. Take in the mesmerizing scenic sights of the fine sandy shores, scintillating ocean water, and native wild animals. The trip is worth it as some of these attractions come at a bargain. The scenic backdrop can offer a great photo op session for you, friends, and family. If you have a predilection for riverboating, this is the place to stop by. The genuine lumber boat is 70 feet long and offers a singular understanding of the seafaring chronicles of Myrtle Beach. The watercraft has two spacy air-conditioned floors and exterior decks for travelers to enjoy the sea breeze. The capacity of this boat is for more than a hundred passengers. The passengers are offered a variety of refreshments to keep up with their appetite while sailing. There is nonstop music so TikTok aspirants can really take advantage of a backdrop for their videos. For those wanting to cruise through their sailing trip, there is plenty of cushioned seats. Not only is this an authentic trip, but it is also safe and passes all Coast Guard rules and regulations.