Motor City Musical – A Tribute To Motown
Click for More Information

Exclusive Online Offer: Buy 1 Get 1 Free
(Must purchase in advance online or toll-free at 1-800-987-9852)
1220 Port Drive Myrtle Beach, SC 29577
1-800-987-9852
Description
Motor City Musical – A Tribute To Motown Photos (13)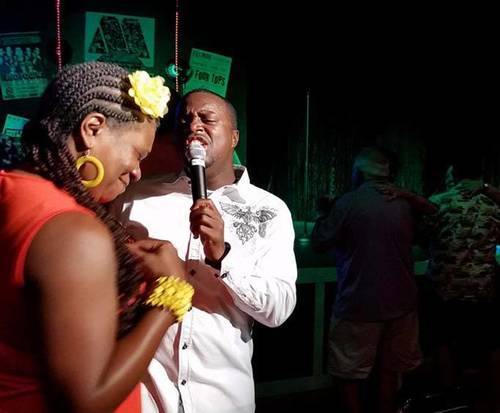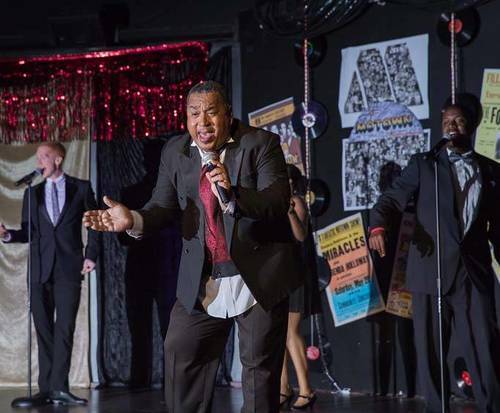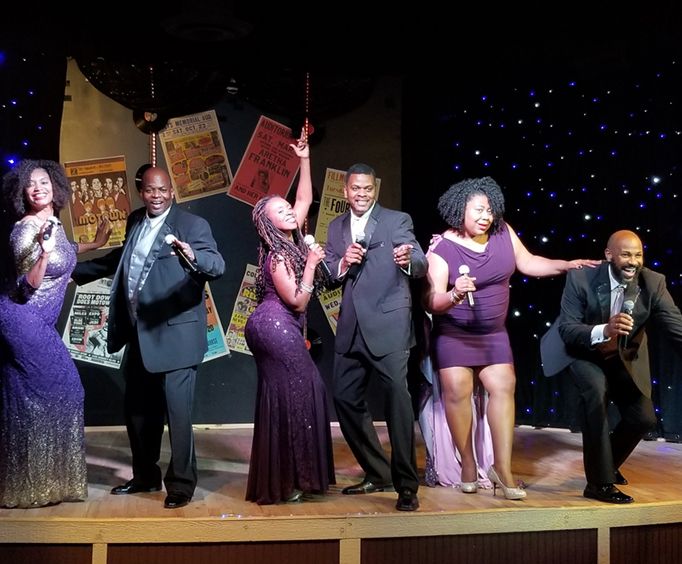 Customer Photos (13)
Relive the era of classic Motown music with the Motor City Musical - A Tribute To Motown show; the show is family-friendly and bound to be a great time.
About Motown Music
The Motown-style is characterized by its soulful, bluesy sound, and it transcended genres like funk, rhythm and blues, and rock and roll to become popular in the 60s and 70s after originating in Detroit, MI. It was known for its uniting lyrics, bringing together vastly diverse groups of people and desegregating the music scene. The record label, Motown, itself is responsible for nearly 200 Number One hits and paved the way for a multitude of musicians, including Michael Jackson and the Tempations. Owner Berry Gordy's legacy lives on through this music and his work is ingrained in the roots of pop and blues music of the modern industry. Thus, the iconic 'Motown Sound' was born.
The Motor City Musical show itself includes renditions of Motown songs from the likes of Diana Ross, Stevie Wonder, Marvin Gaye, Tina Turner, and many others. With talented performers and boundless energy, you're sure to dance, sing, and spend the evening reliving the good ole days of music's prime.
Bringing back this fantastic style of music, audience members will be able to relive the era that changed the music scene. Whether you are a new fan of the genre or have danced to the familiar beats for as long as you can remember, you're sure to have an amazing time singing along with the longtime favorites. From 'Please Mr. Postman' to 'Money (That's What I Want)' and everything in between, do not miss out on the opportunity to experience the Motown sound for yourself.
You will not want to pass up on the opportunity to hear the best Motown hits in the sunny city of Myrtle Beach. Get your tickets today to tons of shows and activities when you get the cheapest deals in Myrtle Beach.
Frequently Asked Questions for Motor City Musical – A Tribute To Motown:
Approximately how long is the Motor City Musical – A Tribute To Motown?

The show lasts approximately 2 hours.

In what theater is the show held?

It is held at the GTS Theatre.

What type of parking do you have?

Parking is free.
Reviews
4.7 |
57 reviews

Ena Ross
MI
✓
Verified Traveler
"It was the greatest show!"
It was the greatest show!!! So happy we got tickets to this. Vacations made easy was very organized. Easy to get our vouchers and the lady at the pick up office treated us very well. Would use this company again.
Oguan Byrd
Lawrenceville, Georgia
✓
Verified Traveler
"I had a wonderful time."
I had a wonderful time. The motown show was fantastic!!!!!!!. Great singers
Sandra Stinson
NC
✓
Verified Traveler
"I cannot remember when I had so much fun"
This was absolutely awesome. I am so glad we were able to see this memorable show. We knew the words to every song. We sang and danced and locked arms with people sitting next to us and reminisced. I saw y brother throw his head back an laugh out loud-the highlight of the evening for me. I am celebrating an august birthday and was in the group brought up front for the singing happy birthday moment. It was very special. I cannot remember when i had so much fun and it wad apparent that everyone in the room was having the same experience.
Tip: This musical show should be advertised more. I been to mb every year for at least 10 years and never new about this theater. Please get some info in the hotels and resorts so folk will know. Attach an announcement to hotel.Com and travelocity so hotels are booked entertainment is offered as well. I learned of this by a so-corker who had just been to the show. Now i'm telling everyone about it.
Luther Wells
AR
✓
Verified Traveler
"Awesome show!"
Awesome show! We loved every minute of it.
Tip: Be prepared to have a great time
Book Now!
Exclusive Online Offer: Buy 1 Get 1 Free