Myrtle Beach Limited Engagement Shows
Myrtle Beach Limited Engagement Shows
When Atlanta Rhythm Section and Firefall take the stage at the Alabama Theatre in Myrtle Beach, South Carolina, you may hear some fantastic tunes including "Cinderella" and "Champagne Jam."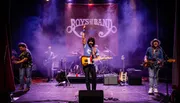 Purchase tickets to watch the Boys in the Band Alabama Tribute the next time you are in Myrtle Beach, South Carolina, and enjoy some amazing entertainment.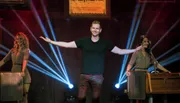 Get tickets to watch Rob Lake, "The World's Greatest Illusionist," at the Alabama Theater in Myrtle Beach and experience some mind-blowing illusions.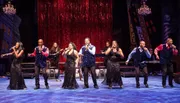 Hear some of the hottest Motown his delivered to you from the talented original lead singer of the Spinners and the former lead singer of the Temptations.
Join the Isaacs for an exciting limited engagement show in Myrtle Beach, SC. You will be able to hear some high-energy music while enjoying the harmonies and talents of this family.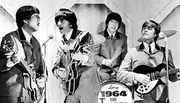 Hear some of the best songs from the Beatles extensive discography during this limited engagement show. At 1964 the Tribute, you will hear some marvelous music from the pre-Sgt Pepper era.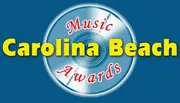 The awards ceremony itself honors winners from a variety of genres and categories. Their hard work is a testament to Myrtle Beach's enthusiasm and dedication, whether they are musicians, radio hosts, dancers, producers, promoters, or other major figures in the entertainment business. Take part in this famous tradition during this limited-time event!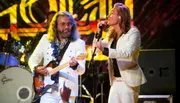 With Bee Gees Gold tickets, you can experience the Bee Gees' great music right here on the East Coast. Get your tickets today for this Alabama Theatre production, which is only on for a limited period. Check out other notable Alabama Theatre productions or reserve a hotel room for the duration of your visit.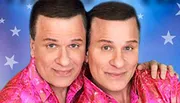 Join us in welcome the Edwards Twins to the Alabama Theatre for an amazing evening of song and impressions! You may hear some of your favorite melodies with an accurate and enjoyable production from Lady Gaga to Neil Diamond and a slew of other celebrities in between.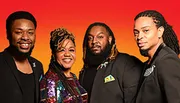 Enjoy an awesome limited engagement show at the Alabama Theatre. Hear some fantastic Motown hits with Denise Tichenor & Friends.