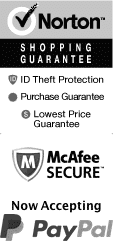 Things to Do in January in Myrtle Beach, SC
Kick off the year with an amazing trip to the beautiful beachside city of Myrtle Beach, SC. Here, guests will find an array of sightseeing tours, attractions, shows, and adventures to make a memorable trip. It is the perfect start to 2024!
Top Things To Do In Myrtle Beach in January
Jan 1, 2024
to
Jan 31, 2024
RigaTony's Myrtle Beach Murder Mystery Dinner Show
Schedule

January is the perfect time to enjoy Riga Tony's Myrtle Beach Murder Mystery Dinner Show. Not only are the crowds smaller, but the cooler weather adds to the mysterious ambiance of this interactive whodunnit experience. The witty and comedic cast coupled with a three-course meal make for a memorable evening. Solve the crime and be entertained with family and friends. Don't miss out on this unique and exciting activity during your Myrtle Beach vacation.
Jan 2, 2024
to
Jan 31, 2024
Polynesian Luau & Fire Dinner Show at St Johns Inn
Schedule
January beautifully sets the stage for an exhilarating trip to Myrtle Beach's Polynesian Fire. The cooler weather doesn't dampen the show's fiery ambiance. Witness the vibrant performers displaying authentic Polynesian dances, including the breathtaking Samoan Fire Knife dance, in the cool winter evening. With a delicious Luau dinner, the experience becomes a feast for the senses: taste, sight, and sound. You'll forget the time of the year as you're immersed in this tropical island experience.
Jan 1, 2024
to
Jan 31, 2024
Myrtle Beach to Charleston Day Trip: Roundtrip Travel Myrtle Beach to Charleston SC
Schedule
January is the perfect month to embark on a day trip to Charleston from Myrtle Beach. The cooler weather provides a comfortable atmosphere to explore the historic landmarks and charming streets. Enjoy a guided tour of the city, visiting notable sites such as the Battery, Rainbow Row, and the historic Market. Learn about Charleston's rich history and culture through engaging narration and immersive experiences. January also provides an opportunity to avoid crowds that typically flock to Charleston during warmer months, ensuring a more intimate and personalized experience.
Jan 1, 2024
to
Jan 31, 2024
Hollywood Wax Museum in Myrtle Beach, SC
Schedule
Visiting the Hollywood Wax Museum in Myrtle Beach in January is a delightful experience. With fewer crowds, you can adoringly engage with life-like figures of your favorite celebrities and enjoy uninterrupted photo-ops. Indoor and fully heated, this iconic museum provides a delightful escape from January's chill. Additionally, its off-season schedule ensures easy access to attractions like the Zombie Zone and Outbreak – Dread the Undead. Start your year with this captivating blend of Hollywood glamour and thrilling adventures.