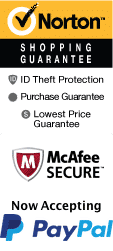 YOUR PEACE OF MIND IS OUR TOP PRIORITY
Should you need to cancel at any time, you have up to 48 hours from your vacation start date to do so for a 100% future travel credit.
Things to Do in Myrtle Beach, SC in January 2022
Create an unforgettable January 2022 vacation with a trip to Myrtle Beach, SC! The white sand coasts help to create the perfect destination, as it offers some great fun all year round. Enjoy the Broadway at the Beach shows, take a dolphin cruise, or enjoy the scenery during your time in this coastal haven. Be sure to check out the hotels in the area too, to complete your vacation.

Top January Things To Do In Myrtle Beach
Jan 21, 2022
to
Jan 29, 2022
Murder At The Cotton Club a Whodunnit Murder Mystery Dinner Show
Schedule

If you've ever wanted the chance to solve a murder mystery, this is the chance you have been waiting for. Coming to myrtle beach in January is murder at the cotton club, a show that will feature a whodunnit murder mystery & dinner. Clocking in at just under 2 hours, you will be at the titular cotton club, the home of such legends as lena horne, & get the chance to interview staff members as you look for clues. It will be up to you to find out who the killer is before he or she gets away or kills again. The dinner and show comes with handicap seating for those who are disabled as well as accommodations for those who are in a wheelchair. The show will run for about a week in the middle of the month & tickets are on sale now. To learn about how you can get your reservations for this can't miss event, go to our website to get all of the ticket information.
Carolina Opry in Myrtle Beach, SC - Tickets, Schedule & Reviews
Schedule
The Carolina Opry is a live show with country music and dance performances in Myrtle Beach, South Carolina. This show is meant to impress and every show ends in a standing ovation. It is housed in the Calvin Gilmore Theatre, which boasts 2,200 seats and has a splendid marble, 2 story lobby. The show is always changing to include some of today's greatest entertainers. One of the featured groups is America's Got Talent semi finalist the All That group, with energetic clogging. January is a great time to get away from winter and take in a unique and fun show. There is also The Carolina Opry Christmas Show with 35 performers, award winning special effects and costumes, 75 wreaths, and at least 35 Christmas trees (including a 30 foot tree in the lobby) in a winter wonderland. The Carolina Opry is handicap accessible, great for all ages, and lasts about 2 hours.
Jan 18, 2022
to
Jan 29, 2022
Barefoot Queen Myrtle Beach Sightseeing & Dinner Cruises
Schedule

Any time of the year is great for a riverboat tour, but January is a particularly good time to take the Myrtle Beach Sightseeing, Sunset and Dinner Cruise. The weather is mild in January, and the tourist crowds are less. Many locals take advantage of the January lull to rest themselves up from the crowds. The Barefoot Queen in Myrtle beach is a marvelous experience. the meticulously crafted 70-foot boat carries a maximum of 130 passengers, and with two heated interior decks and three outdoor decks, not only is the scenery on the intercoastal waterways fantastic, but the toe-tapping music is a house delight. The January cruises typically last around 90 minutes, which for most people is plenty of time to enjoy a leisurely Riverboat boat ride while canoodling with friends. There is a cash bar available as well as light snacks. And the best part is that the price is very reasonable.
Jan 27, 2022
to
Jan 29, 2022
Comedy Cabana Comedy Show in Myrtle Beach, SC
Schedule
The Comedy Cabanda can be found at Myrtle Beach in South Carolina, and it has earned every year from 2014 to 2019 the Trip Advisor Certificate of Excellence. The show usually lasts about 2 hours, and people are allowed to bring their video and photo cameras and use them during the show. It is appreciated though if the flash is not used during the show to not ruin the experience for anyone else. There is a restaurant on-site so people can enjoy some great food while enjoying the show. This club is the only comedy club at Myrtle Beach that is 5 star, and it has a wide variety of comedians and acts that can be enjoyed. This show can be enjoyed by anyone who is over the age of 15, but a parent must be present for children between the ages of 15 and 18. The club does offer alcoholic beverages for anyone over 21.
Jan 17, 2022
to
Jan 31, 2022
Race 2 Escape Myrtle Beach Escape Room
Schedule
If you're a big fan of solving puzzles & getting out of close calls, you will love the new escape room coming to myrtle beach this winter. The event will run through the holidays from Dec 21 up to the following Monday & will feature two different themes to choose from. If you are a big fan of tv's #1 series, you will absolutely love the walking dead escape room. Step into the shoes of sheriff rick grimes as you do your best to get out of the room & lead your people to a place that's safe from all the zombies. Or if you're more of a prison break fan, you will definitely enjoy the jailbreak escape room as you team up with fellow inmates to bust out of the hoosegow once and for all. Just make sure you watch out for wardens. To find out more about how you can escape the clutches of zombies and prison guards, check out the website vacationsmadeeasy.com or call 800 9879852 today.
Jan 17, 2022
to
Jan 31, 2022
Dino Park Myrtle Beach
Schedule
Ring in the new year with something 66 million years or over. You can if you visit Myrtle Beach in January and travel to Dino Park. (Actually traveling is somewhat of a misnomer, because Dino Park is adjacent to the popular Beach Shopping and Entertainment Complex) Dino Park features 20 of the most realistic, robotic, animatronic dinosaurs of the Jurrasic and Cretaceous periods on earth, and these dinosaurs are at once both terrifying and yet fascinating. Children and teens just love dinosaurs, particularly when they get to see replicas close up in the most frightening tone. Everyone will want a half dozen selfies to show everyone back home, and Dino Park features a once-in-a-lifetime event, a T-Rex ride. There is plenty more to experience, including a pit with 100,000 Dino balls to dive into, the opportunity to discover your own dino fossil, and a play area that features dinosaurs that can be climbed on. Everything is made all the more realistic with CGI film and dino posters, and this is one experience in Myrtle Beach that is not to be missed.
View all events occurring during your stay