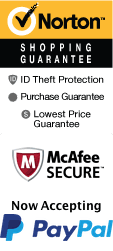 YOUR PEACE OF MIND IS OUR TOP PRIORITY
Should you need to cancel at any time, you have up to 48 hours from your vacation start date to do so for a 100% future travel credit.
Things to Do in Myrtle Beach in January 2021
A new year brings new fun to Myrtle Beach, SC! Browse through all of the amazing attractions, activities, and more available in the area. Visitors of all ages are sure to have a fantastic time as they are able to participate in sightseeing endeavors, tours, and more! Have a great vacation when you pair it all with hotel options!

Top January Things To Do In Myrtle Beach
Jan 27, 2021
to
Jan 30, 2021
Motor City Musical – A Tribute To Motown
Schedule

At one time the music of Motown was synonymous with a soulful, and blues like the sound that transcended even to other musical genres as well. Founded by Berry Gordy in Detroit Michigan, the record label became popular in the sixties and seventies with the signing of several notable artists who took the pop charts by storm. The Motor City Musical - A Tribute to Motown is an incredible stage production that recaptures that era of a sound that was uniquely the studio's own brand. Hear renditions of songs from Motown artists such as Diana Ross and the Supremes, The Jackson 5, Marvin Gaye, Tina Turner, and Stevie Wonder. The talented singers and dancers bring about the energy that will be appreciated by all ages. Those of us who were around during the era of Motown will enjoy hearing these great songs again and new generations will no doubt love hearing incredible music that is timeless. The production takes place in Myrtle Beach at the GTS Theatre. The show is ideal for the whole family begins at 8 pm each and will last two hours in length.
Jan 28, 2021
to
Jan 30, 2021
Comedy Cabana Comedy Show
Schedule
The Comedy Cabanda can be found at Myrtle Beach in South Carolina, and it has earned every year from 2014 to 2019 the Trip Advisor Certificate of Excellence. The show usually lasts about 2 hours, and people are allowed to bring their video and photo cameras and use them during the show. It is appreciated though if the flash is not used during the show to not ruin the experience for anyone else. There is a restaurant on-site so people can enjoy some great food while enjoying the show. This club is the only comedy club at Myrtle Beach that is 5 star, and it has a wide variety of comedians and acts that can be enjoyed. This show can be enjoyed by anyone who is over the age of 15, but a parent must be present for children between the ages of 15 and 18. The club does offer alcoholic beverages for anyone over 21.
Elvis Live in Myrtle Beach
Schedule
For those who may have been young at that the time and others who hav been told. Elvis Presley often referred to as the 'King of Rock & Roll are receiving Tributes in Myrtle Beach, South Carolina. There's a Theater you can entertain yourself with call the GTS Theater. Know for having the best shows. Sound and Lighting electrifying your being. GTS is known for its Elvis Live Shows but also Elvis Faith and Inspiration shows. You want have to worry about being near the beach in January being bothered by unlike minds. And this may seem as if you'll be over doing it, but if you take into consideration of what you will be getting out the package deal. And yes of course the real Elvis physical being no longer is with us. But his spirit still seems to walk the earth. Especially within the young man name Alex J. Mitchell. For over ten years he's the best in the business of who and what Elvis really was. Well you may not agree and be a particular one who sizes Elvis Presley down to his scars, so the only way to make you a believer is to get you to check out our deals.
Michael Bairefoot Magic & Comedy Show
Schedule
During a January Trip to Myrtle Beach, there needs to be some creativity when it comes to picking the activities a family can attend. With the Michael Bairefoot Magic and Comedy Show, this creative show is a creative choice that is a shoe-in for a guaranteed great time for the whole party. Now, why would anyone want to watch a magic show in January? Well the answers to that question is simple. In January, there's a variety of shows that families and friends can view at Myrtle Beach while they are on vacation. Though every show at Myrtle Beach is fantastic and is worth seeing, the Michael Bairefoot Magic and Comedy show is a fantastically creative show that will give everyone of all ages a great chance to experience something wonderful and new for the new year. It will provide your party with a good experience and something for the whole group to think back on fondly and with a smile on their face.
Jan 27, 2021
to
Jan 29, 2021
Barefoot Queen Myrtle Beach Sightseeing, Sunset, & Dinner Cruises
Schedule

Any time of the year is great for a riverboat tour, but January is a particularly good time to take the Myrtle Beach Sightseeing, Sunset and Dinner Cruise. The weather is mild in January, and the tourist crowds are less. Many locals take advantage of the January lull to rest themselves up from the crowds. The Barefoot Queen in Myrtle beach is a marvelous experience. the meticulously crafted 70-foot boat carries a maximum of 130 passengers, and with two heated interior decks and three outdoor decks, not only is the scenery on the intercoastal waterways fantastic, but the toe-tapping music is a house delight. The January cruises typically last around 90 minutes, which for most people is plenty of time to enjoy a leisurely Riverboat boat ride while canoodling with friends. There is a cash bar available as well as light snacks. And the best part is that the price is very reasonable.
Jan 26, 2021
to
Jan 31, 2021
Brookgreen Gardens
Schedule
If you are looking for a nice place to go to on a vacation trip, Brookgreen Gardens is the place to visit, and it serves as a Botanical garden. Year around, there are a lot of beautiful things to see and surround yourself with roses and perennials and there are three hundred-year-old oak trees to enjoy. Mostly all of the museum is mostly outdoors, and there are a courtyard and sculptures and plants, and you can take a tour on a boat through rice fields to enjoy the sights of the nature and birds and the plantations of South Carolina. Their zoo there have gotten all kinds of animals and different kinds of species of butterflies, and you can actually watch a cocoon with the butterfly coming forth and spread its wings for the first time. If you ever close to Myrtle Beach, make a special trip for a visit. You can also make this as a romantic getaway or a family outing. It will be the best visit you ever had.
View all events occurring during your stay