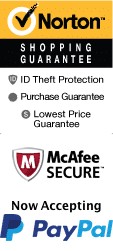 Polynesian Luau & Fire Dinner Show at St Johns Inn
Location: St John's Inn in Myrtle Beach, SC, 6803 N Ocean Blvd Myrtle Beach, SC 29572
1-800-987-9852
Chat Now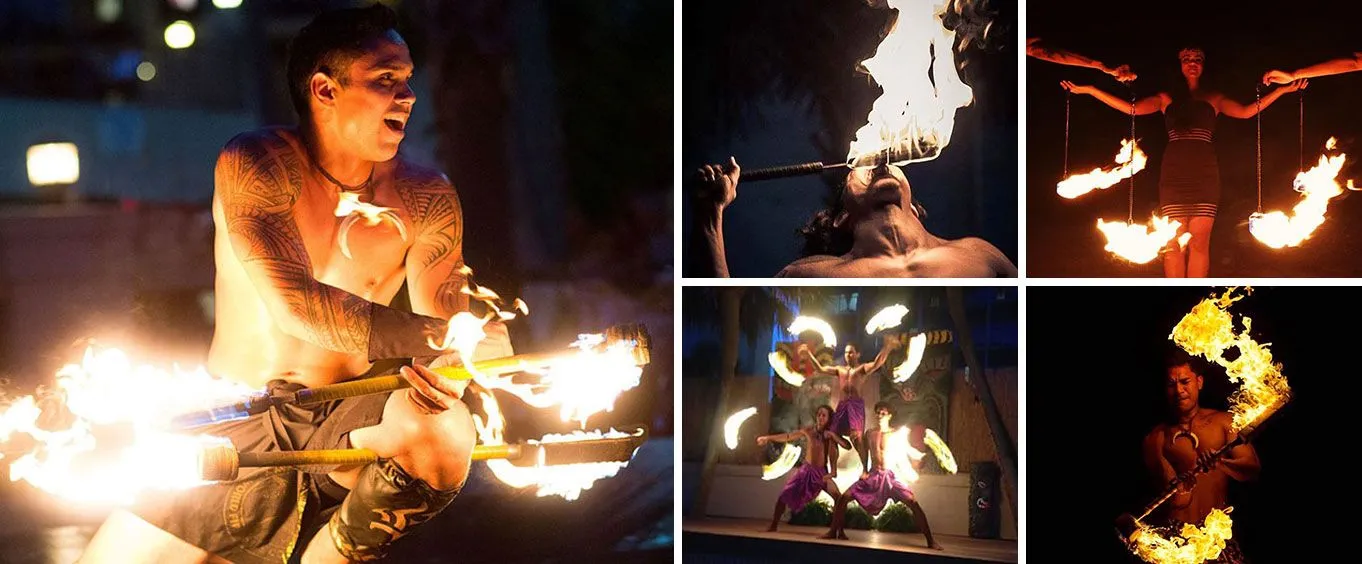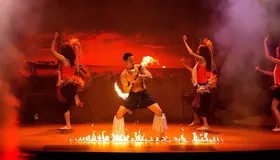 If you're looking to add a flamin' hot excursion to your Myrtle Beach vacation, be sure to check out Polynesian Luau and Fire Dinner Show at St Johns Inn! The only authentic Polynesian luau Myrtle Beach entertainment company that serves the Myrtle Beach area, Polynesian Fire Productions is put on by a Samoan family that stems from the Polynesian village of Nu'uuli on the island of Tutuila in American Samoa. It is an astounding way to learn about Polynesian culture and enjoy both a traditional luau and a delicious buffet dinner.
With the mantra 'A 'ole e 'olelo mai ana ke ahi ua ana la' in mind, or 'Fire will never say that it has had enough', Polynesian Fire Productions will put on a captivating Myrtle Beach luau show that combines native dance, warrior chants, live music, beautiful hula dancing, fire poi, and Samoan fire dancer stunts to bring you one unforgettable performance! These Polynesian dancers bring an amazing show and exemplify everything gorgeous about Polynesian dance.
This show will take you on a journey through the Pacific Islands as you get a glimpse at authentic Samoan culture and tradition with this Polynesian Luau. As well as being able to experience this unique way of life, guests will be treated to dining with a delicious Oahu luau-style buffet dinner featuring Polynesian food like pulled pork (kalua pig), tilapia, and even dessert. While you eat, enjoy a live band and cash bar serving up yummy cocktails. Sip on a mai tai and coconut rum and enjoy your luau feast. Your luau dinner is sure to impress your tastebuds!
About the Art of Polynesian Fire Luau & Fire Show at St.John Inn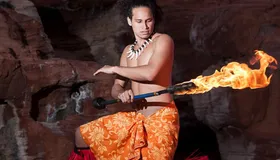 Polynesian dance has made its way into many cultural references in our world. Perhaps the most well-known Polynesian dance is, of course, the hula dancing which is traditionally performed by hula dancer performers in Hawaii. Polynesian dances are also traditionally performed by the people of Tahiti, Samoa, and New Zealand. Each of these regions have formed their own dance within their cultures. Fast, high-energy dances from Tahiti, the Maori Haka from New Zealand, and the classic Maui luau from the shores of Hawaii all delight those who have witnessed it. During your time at the St Johns Inn, you'll experience what is known as Samoan Polynesian dance which is characterized by its own unique traits.
About Samoan Polynesian Dance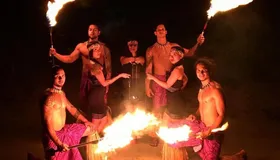 The Polynesian Fire Luau and Dinner Show at the St Johns Inn Resort is put on by a local Samoan family who prides themselves on the traditions of their people and strive to share the art with others. Samoan dance is perhaps the most exciting of the different types of dances, as it includes fire knife dancing. These dances are known, in Samoa, as 'siva'. The Siva Afi is the term used for the fire knife dancing itself, where performers spin a flaming knife in beautiful routines. Most luaus include the fire knife dance because it is so energetic and marvelous to watch, giving a real thrill and an exciting look at the intimate art of Samoan Polynesian dance. Samoan dance is also characterized by the Samoan Sasa, which is a synchronized dance that is different for every Polynesian village. During your time at the St Johns Inn Resort, you'll experience a unique and intimate form of Polynesian dance, offering unique insight into the art form.
About the St Johns Inn Myrtle Beach at the Caravelle Resort
The luau dinner show takes place at the beautiful St Johns Inn Resort, where guests will be able to enjoy luxury and fantastic entertainment all in one place. The inn is located within the Caravelle Resort, which combines southern vibes with family fun and great recreational options like golfing and a pool deck. Just a short walk away you'll find the St Johns Inn, which is tucked close to the Atlantic Ocean for all of the ocean vibes and beachy fun that will seemingly transport you to your very own Polynesian island.
Don't miss your chance to experience your very own big island luau in Myrtle Beach. Get your fill of delicious kalua pork, huli huli chicken, and other Polynesian dining options as you look at the culture of the beautiful Polynesian isles at one of Myrtle Beach's best dinner shows! Whether you're looking for an exciting date night or a show that will captivate the entire audience, add this dinner show and other activities and shows for the perfect way to spice up your vacation.
Reviews

Lisa whalen
Rockwood, TN
✓
Verified Traveler
Love this show very entertaining and the food was great


Inga Wismer
Lebanon, NJ
✓
Verified Traveler
"Fire show and dancing were outstanding and dinner was very good too."
We loved this beautiful luau and audience participation! Fire show and dancing were outstanding and dinner was very good too.



Mark Koppenhafer
Mantua, NJ
✓
Verified Traveler
"we all had a great time!"
The show was great i have 3 children 16,11,8 and we all had a great time!

Deborah Claveau
King William, VA
✓
Verified Traveler
"The luau was great I highly recommend it"
The luau was great i highly recommend it, and the food they served was good too
Frequently Asked Questions for Polynesian Luau & Fire Dinner Show at St Johns Inn:
What is included in the admission price for Polynesian Luau & Fire Dinner Show at St Johns Inn?

Includes buffet dinner and show.

Approximately how long is the Polynesian Luau & Fire Dinner Show at St Johns Inn?

The show lasts approximately 2 hours. Dinner begins at 6:30 PM.

In what theater is the show held?

It is held at the St John's Inn.

What type of parking do you have?

Parking is free.

What is the dress code?

Dress code is restaurant casual, but it is encouraged that you wear Aloha attire for the atmosphere.
Book Now!