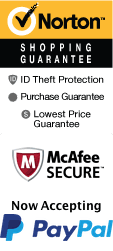 YOUR PEACE OF MIND IS OUR TOP PRIORITY
Should you need to cancel at any time, you have up to 48 hours from your vacation start date to do so for a 100% future travel credit.
Things to Do in Myrtle Beach in February 2021
Sunshine and sparkling waters still await you in the gorgeous East Coast city of Myrtle Beach, SC. Treat your sweetheart to a Valentine's Day trip, take a family getaway, or treat yourself to some much-needed rest and relaxation. Your February is sure to be a blast! Plus, you can combine these attractions with hotel options in the area.

Top February Things To Do In Myrtle Beach
Feb 3, 2021
to
Feb 27, 2021
Motor City Musical – A Tribute To Motown
Schedule

February is a great month to spend some time indoors enjoying the Motor City Musical – A Tribute to Motown. This two hour tribute show is located at the GTS Theatre in Myrtle Beach, South Carolina and is appropriate for the entire family. This soulful performance showcases the songs and popular hits of the Motown genre made popular in the 1960s and 1970s. Guests will hear songs by Diana Ross, Marvin Gaye and Tina Turner. Sing along and dance to favorites such as 'Please Mr. Postman' and 'Money (That's What I Want)'. The GTS Theatre is well known for showcasing live musical performances while allowing guests to relax in a comfortable seating atmosphere. It has a dance floor and a live band to make each performance incredible. The theatre is handicap accessible with wheelchair seating and aisle seating. Neither cameras nor video cameras are permitted on the premises. Free parking is available.
Feb 3, 2021
to
Feb 27, 2021
Barefoot Queen Myrtle Beach Sightseeing, Sunset, & Dinner Cruises
Schedule

February might not typically make you think, 'beach vacation,' but The Barefoot Queen Myrtle Beach Sightseeing, Sunset, & Dinner Cruises will change that perception for you. The beach is beautiful and vacations are memorable at any time of year. You will also find fewer crowds and more opportunities for exploring and adventure. Found in North Myrtle Beach, South Carolina, The Sunset and Dinner Cruises offer unique opportunities not found by regular beach goers. Enjoy the intercoastal waterway that explores various marinas, rivers, and canals, featuring local beaches and wildlife. The 70 foot, 130 passenger riverboat offers sunset cruses with dinner, entertainment, and libations. You have access to the ship, and can explore the interior decks or the three exterior decks that offer a 360 degree views of your beautiful surroundings. This view can help you locate other places you would like to visit, like boutiques, restaurants, and local entertainment hotspots. The Barefoot Queen Myrtle Beach Sightseeing, Sunset, & Dinner Cruises is currently booking for its beach and dinner cruises, sunset cruises, and beach brunch cruises. Get your reservation today for this experience of a lifetime.
Feb 10, 2021
to
Feb 27, 2021
The Carolina Opry
Schedule
The Carolina Opry takes place at the Calvin Gilmore Theater, which can be found in Myrtle Beach. This music show is all about great country music and often features some of the most popular music stars of today. The show can last around two hours and can be enjoyed by people of all ages. The theater is handicapped accessible, which allows everyone to enjoy the show, and the theater can seat a little over two thousand people. Not only do you get to enjoy some great country music but also some great dance numbers as well as some old-fashioned musical entertainment. The Carolina Opry has featured the All That! group and some of the semi-finalists from America's Got Talent. The opry has been spoken highly by the like of CNN, NBC Nightly News, and USA Today. This is one of the must-see things to see while visiting Myrtle Beach no matter the time of year.
Feb 3, 2021
to
Feb 27, 2021
Comedy Cabana Comedy Show
Schedule
During a time of love and loss as February can bring, sometimes what you need is a good laugh. What better way to brighten your day than going to see a comedy show? For those in the Myrtle Beach, South Carolina area, Comedy Cabana is where it's at to relieve that funny bone itch. A 5-star Comedy Club, Comedy Cabana comedy show has been keeping audiences in stitches due to its comedians. Many of those who frequent this stage have been seen on Jimmy Fallon, the Jay Leno Show, and other platforms that showcase their talent. Comedy Cabana assures you that you will find a comic to your liking. Known for its excellence, many trip advisory organizations hold this establishment in high regard. While laughing, enjoy a beverage of your choice, alcoholic or not, along with a tasty entree. Many of your favorite dishes are offered to go along with the slice of comedic pie that you'll be enjoying, All those 15 and older are welcome, though those under 18 must have a parent with them. Take some time to share a laugh or two with friends or just have a laugh fest for yourself by visiting Comedy Cabana.
Feb 4, 2021
to
Feb 25, 2021
Elvis Live in Myrtle Beach
Schedule
If you want to celebrate the life and legacy of Elvis, you should attend Elvis Live in Myrtle Beach. You'll get a chance to sing along with some of your favorite tunes. Of course, you can stop and take pictures of the live band. If you secure your seat today, you should think about inviting your friends and family. You'll be able to pick up some souvenirs from the show. If you want to start your collection, you should include albums from Elvis. You may get a chance to take a picture with one of the performers for the evening. If you want to stay overnight, you may want to book a room at the South Bay Inn and Suites where you'll be served breakfast. If you want to do some shopping, you can stop by Eagles and pick you up some sunglasses before you head on over to the beach. You'll enjoy your time with your family as they talk about the show and all of the songs that where performed. You can stop by the Colonial Mall to pick you up a pair of jeans before you head out to dinner. It's best to book your tour today. That way, your family and friends can prepare for a nice mini vacation.
Feb 9, 2021
to
Feb 26, 2021
Time Warp
Schedule
Especially when it comes to classic music from the 1960s all the way to the 1970s, almost every person likes music, with such musical figures like Led Zepplin and Elton John that are some of the most popular acts in the history of Western music. With that said, for those who are looking for some family-friendly oriented entertainment that specializes in historical music, especially those who live around the Myrtle Beach, South Carolina area, then head on over to the Time Warp musical event located at the Calvin Gilmore Theater. It's a fun activity to do in February for those who enjoy music. One of the most appealing aspects of the Time Warp event is it's appropriate for all ages as children exposed to classic music may enjoy it as much as the older fans. For more information on the Time Warp musical events and other family-friendly oriented events, one should head on over to the
Vacations Made Easy website
on how to get enrolled for upcoming events.
View all events occurring during your stay