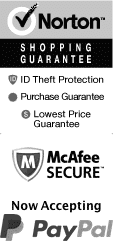 Things to Do in Myrtle Beach in March 2024
March is a beautiful time of year to visit Myrlte Beach. With spring in the air, visitors will find an array of amazing attractions to experience. Whether you want to see a show, take a dolphin cruise, or head out to one of the family-friendly attractions in the city, there are so many great options. Browse them all below!
Top Things To Do In Myrtle Beach in March
Mar 1, 2024
to
Mar 31, 2024
RigaTony's Myrtle Beach Murder Mystery Dinner Show
Schedule

March is the perfect month to experience "Riga Tony's Myrtle Beach Murder Mystery Dinner Show." This interactive dinner theater combines great food and entertainment, allowing guests to play detective and solve a thrilling murder mystery. The mild weather in March means you can enjoy the show without dealing with the summer crowds. With plenty of twists and surprises, this murder mystery dinner show is a fun and unique way to spend an evening in Myrtle Beach.
Myrtle Beach Dolphin Sunset Cruise
Schedule

Mar 1, 2024
to
Mar 30, 2024
Barefoot Queen Myrtle Beach Sightseeing & Dinner Cruises
Schedule
March is a fantastic time to visit Myrtle Beach, especially if you want to experience the beauty of the area's stunning sunsets. The Barefoot Queen Myrtle Beach Sightseeing Sunset Dinner Cruise is the perfect way to do just that. Enjoy a delicious dinner while taking in the breathtaking views of the sun setting over the Atlantic Ocean. With mild temperatures and lower crowds, March is the ideal month to stroll aboard the Barefoot Queen and make unforgettable memories with your loved ones.
Mar 1, 2024
to
Mar 30, 2024
Myrtle Beach to Charleston Day Trip: Roundtrip Travel Myrtle Beach to Charleston SC
Schedule
March is an ideal month to visit Myrtle Beach and experience a day trip to Charleston. As the winter season winds down, you'll enjoy mild temperatures, fewer crowds, and lower prices on accommodations. The day trip to Charleston offers a chance to explore the historic city's architecture, gardens, and cultural attractions. You'll visit landmarks like the Battery, the City Market, and Rainbow Row. It's a perfect way to break up your Myrtle Beach getaway with a taste of Charleston's charm.