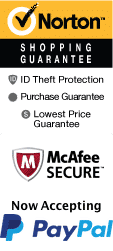 YOUR PEACE OF MIND IS OUR TOP PRIORITY
Should you need to cancel at any time, you have up to 48 hours from your vacation start date to do so for a 100% future travel credit.
Things to Do in Myrtle Beach in March 2022
Head to the East Coast for a memorable spring break vacation. There are plenty of awesome things to do in Myrtle Beach. Whether you visit one of the coastal beaches for swimming or take to Broadway at the Beach to see one its entertaining shows, there is something for everyone. Complete your getaway with lodging options or book pre-made vacation packages for an even more convenient experience!

Top March Things To Do In Myrtle Beach
Mar 2, 2022
to
Mar 31, 2022
Pirates Voyage Dinner & Show in Myrtle Beach, SC
Schedule
Those looking for a side of fun and excitement along with their dinner show will love the Pirates Voyage Dinner and Show. This amazing show features an indoor lagoon for the pirates to show off their skills. Join two pirate crews as they hash things out on land, in the water, and high above the crowd. A four-course pirate feast will have everyone feeling full and satisfied as they watch the show. Guests should plan to arrive about an hour ahead of this 2.5-hour show. This allows plenty of time to learn about pirate life and enjoy all of the interactive activities that are waiting. Guests will also want to stop in the gift shop to pick up a memento of this stunning night. This is a perfect event for the entire family. All ages enjoy this stunning show. Dining on great food, while watching an amazing show is the perfect way to spend a few hours in Myrtle Beach, SC.
Mar 2, 2022
to
Mar 30, 2022
Motor City Musical – A Tribute To Motown
Schedule

Embark on a journey to the original era of soul, as you and your friends or that special love of your life take a special getaway to pay homage to the most legendary artist of the Motor City's Motown Family. While enjoying a romantic getaway on along the Atlantic Coast of South Carolina, enjoy bringing in the Season of Spring on the beautiful, pristine Myrtle Beach while enjoying the unique sounds of old-school Rhythm and Blues that only Motown can bring. From the legendary Smokie Robinson, Diana Ross and the Supremes, the smooth sounds of the Temptations and more enjoy singing along, dancing in a theatrical setting right along the Intercostal Waterway. Plan your getaway in March where the weather is perfect for lounging on the beach and visiting all of the many southern tourist attractions only in South Carolina. From their beautiful beaches, campgrounds, The Ripley's Aquarium, and the Family Kingdom Amusement Park, come and enjoy the experience of the southern culture of South Carolina, while embarking on the ultimate Motown experience during the Motor City Musical's Tribute To Motown.
Mar 1, 2022
to
Mar 31, 2022
Barefoot Queen Myrtle Beach Sightseeing & Dinner Cruises
Schedule

If you come to Barefoot Queen Myrtle Beach , you will get a day full of great experiences , Now how you decided to put together your itinerary once you get there is up to your liking . You can decide to go either on the sunset , sight seeing or dinner cruises. Once you decide to go on the sightseeing cruise you will be able to enjoy a trip on some beautiful water : with some beautiful music . Once that groove hits your head , you won't be discriminated against for getting up and dancing ; that is why there is an outdoor deck. While you are dancing you will also be able to see certain sights on the water such as the alabama theater or the barefoot landing. With the view being so nice your wife will ask you to go and get something to drink ; luckily for you there's a cash bar on deck with cocktails of your liking. This is only one type of cruise you can imagine the other options.
Mar 3, 2022
to
Mar 31, 2022
American Elton : Tribute to Elton John
Schedule
Music fans of all ages are rushing to the GTS theatre in Myrtle Beach, South Carolina for the newest and hottest musical tribute to date: American Elton - Tribute to Elton John. Featuring the amazing talents of impressionist Bill Connors, this incredible tribute is almost as good as seeing Elton live in concert. Impeccable musicianship on both the piano and vocals and a perfect impersonation of Elton himself, Connors invites the audience on a musical journey unlike any other. Presented in the intimate cabaret-style GTS Theatre, concert attendees will be dazzled by the lights, the costumes, and the talents of the cast, crew, and house staff. One of the best times to catch this one-of-a-kind performance is during the month of March. Everyone can use a trip to the coast during the early spring and Myrtle Beach will not disappoint. With plenty of family-friendly activities, it is easy to create an amazing holiday escape with American Elton as the centerpiece.
Mar 1, 2022
to
Mar 31, 2022
One The Show At The Alabama Theatre
Schedule
Situated amid other top tourist attractions along the historic Grand Strand, One the Show at the Alabama Theatre is owned and operated by Gaylord Entertainment, the owners of the legendary Grand Ole Opry. You can plan a wonderful escape and experience some of the best live entertainment in the South East. And, you and your entire family can see a family-friendly variety show at One the Show at the Alabama Theatre. Located in North Myrtle Beach, South Carolina, One the Show at the Alabama Theatre features talented entertainers who sing popular songs of many different music genres and dance flawlessly at the same time without missing a beat. At the live entertainment theater, you can expect to see amazing entertainers and live bands comprised of amazing musicians. And, you can make plans to enjoy an evening of outstanding entertainment that is appropriate for all ages: song, dance, and laughter. For one night of great entertainment in North Myrtle Beach, you can go to One the Show at the Alabama Theatre.
Mar 1, 2022
to
Mar 31, 2022
Carolina Opry in Myrtle Beach, SC - Tickets, Schedule & Reviews
Schedule
In Myrtle Beach, South Carolina, there is a new show that is garnering immense support among locals and tourists alike. At each and every show, The Carolina Opry features some of the brightest names in the country music industry, meaning guests can enjoy listening to some of the best country music in the nation. On any given night, guests at the Carolina Opry can listen to the likes of Calvin Gilmore, Jeffrey Gilmore, Brad Long, Delvin Choice, Christie Templeton, and many other notable singers. The Carolina Opry is also an excellent option for families, as all of the music is fun, energetic, engaging, and appropriate for all ages. Along with the incredible experience of enjoying the Carolina Opry show, you can also pre-order a dining package to accommodate you and your family. Once seats to the Carolina Opry are on the market, they sell out quickly, meaning you should make sure to book in advance and get your seats for the wonderful showings in March.
View all events occurring during your stay