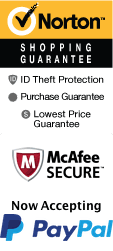 YOUR PEACE OF MIND IS OUR TOP PRIORITY
Should you need to cancel at any time, you have up to 48 hours from your vacation start date to do so for a 100% future travel credit.
Things to Do in Myrtle Beach in April 2021
Whether you want to take a fun family vacation for spring break or would prefer to enjoy a romantic vacation with your sweetheart, April in Myrtle Beach is a great time to visit! Book the perfect getaway and make memories during your next venture. You can, of course, combine all of your attractions with awesome hotel accommodations.

Top April Things To Do In Myrtle Beach
Apr 1, 2021
to
Apr 30, 2021
Myrtle Beach Dolphin Sightseeing Cruises
Schedule

Experience the beauty and grace of dolphins up close and personal aboard the Myrtle Beach Dolphin Sightseeing Cruises! Passengers are guaranteed to see dolphins and sometimes even catch a glimpse of sharks or sea turtles and will have an adventure that the whole family will be talking about for years to come!
Apr 3, 2021
to
Apr 28, 2021
Motor City Musical – A Tribute To Motown
Schedule

The GTS Theater in Myrtle Beach, SC is the place to be for all Motown fans. The Motor City Musical-A Tribute to Motown is a two-hour extravaganza. The sound of Motown has brought people together for generations. Age, gender, and social status don't matter, this music transcends it all. This show is excellent for all ages. True fans who have been listening since the 60s and 70s, can sit alongside new fans who are hearing it for the first time. Both will find themselves dancing in their seats to the amazing sound that is Motown. The theater itself offers comfortable seating, a convenient location, and is handicap accessible. This is a show that fans of Motown won't want to miss. Take a step back in time and listen to favorite songs of the genre. Bring the entire family along and share what many feels is the best music ever created.
Apr 1, 2021
to
Apr 10, 2021
The Carolina Opry
Schedule
During your stay in South Carolina's "Golden Arc" area of pristine beach land, known as the Grand Strand, you can enjoy the true sound of country music during the 2-hour grand music show at the Carolina Opry. The family-friendly show is held in the legendary Calvin Gilmore Theater located in historic Myrtle Beach. From USA Today to CNN to NBC Nightly News, many members of the media have praised the Carolina Opry for its high-quality production, including CNBC that called the musical variety show the 'Top Attraction in Myrtle Beach.' At the Carolina Opry, you can relax and enjoy the show along with other members of the audience. And, you can check out the spectacular music show that is appropriate for all ages: see talented performers dressed in their stunning costumes, hear the best country music performances in Myrtle Beach, check out the amazing visual effects and state-of-the-art sound system, enjoy the many performances that await you at the Carolina Opry, and much more. Because the Carolina Opry is one of South Carolina's top tourist attractions, you can expect a memorable lifetime of country music entertainment. During your stay in Myrtle Beach, you can book an unforgettable show the Carolina Opry and expect an evening of great entertainment.
Apr 6, 2021
to
Apr 27, 2021
Michael Bairefoot Magic & Comedy Show
Schedule

It's April and it is no April fool's joke that you are tired of the daily routine of busy, busy, busy and more busy. So, slow down and take that much needed break in April and head to Myrtle Beach, SC. There you can take in an awe inspiring show that consists of comedy and magic by the one and only Michael Bairefoot. Michael Bairefoot is an award winning performer with his awesome skills of comedy and magic. His show is family friendly that one of any age could enjoy. So, you can pack up your family and head to the GTS Theatre to sit back and be entertained at the Michael Bairefoot Comedy & Magic Show. Not only will you and your family enjoy the best in comedy and magic but you will experience this pure fun and entertainment in the best theater. Yes, GTS Theater in Myrtle Beach, SC is a great relaxing environment that you can feel comfortable and truly sit back and take in all the excitement.
Apr 1, 2021
to
Apr 3, 2021
Comedy Cabana Comedy Show
Schedule
Spring is a great time to attend the Comedy Cabana Comedy Show in April in Myrtle Beach,SC. It is known as a five star comedy show and has been open since 1966. Kids 15- 18 years of age must have a parent with them to attend. The Good Humor Bar and Grill serves soft drinks and alcoholic beverages. The menu has appetizers, salads, pizza, burgers, wraps and desserts. The Comedy Cabana has open mic every month and advance reservations are required. Reservations for shows can be made online or by calling. Many famous comedians appear at the Comedy Cabana that have been on TV. April is the beginning of spring and attending is great way to celebrate a new season. Well known comedians like Drew Fraser from Comedy Central and a performer in several music video appear for monthly shows. Vinnie Mark who has appeared on Late Night With David Letterman and The Rosie O'Donnell Show are typical performers. Advance registration is required and social distancing practiced.
Apr 1, 2021
to
Apr 29, 2021
Elvis Live in Myrtle Beach
Schedule

April is a good time to get away after a long winter, and Myrtle Beach is a great place to go for spring break. While in Myrtle Beach, make sure to catch the Elvis Live tribute show. This show is perfect for Elvis lovers and is also a good time to introduce the younger generations to his music. This show is full of energy, and Alex J. Mitchell is a wonderful impersonator, and he will have the audience rocking to all of Elvis's greatest hits like "Jailhouse Rock" and "Unchained Melody". Mitchell has perfected his act over a long time and has won several awards for his Elvis impersonation. The cabaret-style venue not only makes for a fun personal experience, but it also allows Mitchell to interact with the audience. The true Elvis fan is going to love the show, and for those who are new to his music are now going to be forever fans.
View all events occurring during your stay