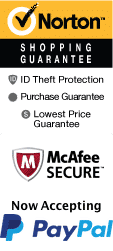 YOUR PEACE OF MIND IS OUR TOP PRIORITY
Should you need to cancel at any time, you have up to 48 hours from your vacation start date to do so for a 100% future travel credit.
Things to Do in Myrtle Beach in April 2022
Head to the beautiful coastal city of Myrtle Beach, SC for an April 2022 vacation you won't soon forget! This marvelous city is filled with activities, attractions, and plenty of things to do. Visitors of all ages are certain to have a blast! Be sure to book your hotel stay to complete your vacation in the area.

Top April Things To Do In Myrtle Beach
Apr 1, 2022
to
Apr 30, 2022
Legends In Concert Myrtle Beach, SC
Schedule
The Legends In Concert event will be held in Myrtle Beach and you can sing along to your favorite songs. It's a great event to attend in April because your just minutes away from the beach. This event will bring you entertainers that look like your favorite singers which are the Blues Bothers, Elvis, Tina Turner, Micheal Jackson, and much more. Their hair, make up, costumes, and their performance will have you thinking that it's really your favorite star. You will hear music from yesterday and today and this live entertainment will be something you'll never forget and the fun just don't stop there because you can also visit the Pirates's Voyage, Convention Center, Seawatch Plantation, and the amazing Ripley's Aquarium. You have some amazing lodging choices during your vacation, excellent shopping venues, and restaurants where you can eat some delicious food, so there's always something to do in Myrtle Beach during the month of April.
Apr 2, 2022
to
Apr 30, 2022
Carolina Opry in Myrtle Beach, SC - Tickets, Schedule & Reviews
Schedule
During your stay in South Carolina's "Golden Arc" area of pristine beach land, known as the Grand Strand, you can enjoy the true sound of country music during the 2-hour grand music show at the Carolina Opry. The family-friendly show is held in the legendary Calvin Gilmore Theater located in historic Myrtle Beach. From USA Today to CNN to NBC Nightly News, many members of the media have praised the Carolina Opry for its high-quality production, including CNBC that called the musical variety show the 'Top Attraction in Myrtle Beach.' At the Carolina Opry, you can relax and enjoy the show along with other members of the audience. And, you can check out the spectacular music show that is appropriate for all ages: see talented performers dressed in their stunning costumes, hear the best country music performances in Myrtle Beach, check out the amazing visual effects and state-of-the-art sound system, enjoy the many performances that await you at the Carolina Opry, and much more. Because the Carolina Opry is one of South Carolina's top tourist attractions, you can expect a memorable lifetime of country music entertainment. During your stay in Myrtle Beach, you can book an unforgettable show the Carolina Opry and expect an evening of great entertainment.
Apr 1, 2022
to
Apr 23, 2022
Pirates Voyage Dinner & Show in Myrtle Beach, SC
Schedule
Take an early spring vacation this April, and head to the Pirates Voyage Dinner & Show at Myrtle Beach, South Carolina. Step back in time when the pirates ruled the southern coastline and join all of the buccaneers that include Captain Blackbeard, Quartermaster Calico Jack, and the crewmen. There will be plenty of sword-fighting, canons being fired, aerial and acrobatic acts all in the effort to find the sunken treasure. While the action unfolds before your eyes, you will enjoy a four-course meal that consists of all the pirate favorites such as Half O'Roasted Cackler, Pirate Herb-basted Potato wedge, Apple O' Me Eye Pie, and more. Don't forget to arrive early to enjoy the activities in the Pirates Village, and learn the way of the pirate's life and get dressed up in pirate costume and get your face painted too. After the show, explore the gift shop to find that perfect souvenir to take home.
Apr 1, 2022
to
Apr 29, 2022
Time Warp
Schedule
While vacationing with your family during the month of April and are looking for something to do in the Myrtle Beach Area, you may want to check out the Time Warp tribute show. The show is held at the Calvin Gilmore Theater and is a must see music show for all ages. The music scene focuses on music from the 1960s through the 1980s. Some of the throwback music played is Led Zeppelin, Elton John, Journey and much more favorites from back in the day. Make sure that you don't miss the pre-show which lasts about 10 - 15 minutes. During the show, they utilize state-of-the-art technology by bringing those famous favorite music scene memories back to life right in front of your eyes. The show lasts for approximately 2 hours and comfortable seating is available for everyone. There is a gift shop onsite for purchases and complimentary paved parking as well.
Apr 1, 2022
to
Apr 30, 2022
Dino Park Myrtle Beach
Schedule
The Dino park Myrtle Beach in April-
The Dino park Myrtle Beach is a great park to visit in the month of April. This is a great place to take your children and your entire family. You will have the opportunity to experience interactive attractions with some dinosaurs! Your children will definitely be able to have a great experience because all throughout the park, they will have the opportunity to take pictures and interact with the dinosaurs as well.
You will also have the opportunity to roam through the Dino park all by yourself which gives you enough time to stop at certain attractions and exhibits at your own pace. You and your children will be able to explore the Dino explore pit, the Dino fossil pit, the play area and your children will even be able to write a Tyrannosaurus rex.
Once the children are tired out, you guys can stop by at the gift shop to take some wonderful souvenirs back home. They have a wide variety of souvenirs that range from the dinosaurs all the way to important artifacts that you can own. This is a great trip to take with the family because you will all be able to cherish these memories forever.
Apr 1, 2022
to
Apr 29, 2022
Murder At The Cotton Club a Whodunnit Murder Mystery Dinner Show
Schedule

View all events occurring during your stay