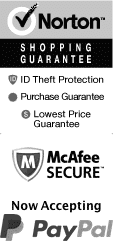 Things to Do in Myrtle Beach in April 2023
Myrtle Beach, SC is an exciting coastal city that is brimming with activities and awesome things to do. During your time here, you will find everything from fascinating dolphin cruises to aquariums and museums. Plus, there are tons of entertainment options at Broadway at the Beach. No matter what you choose, an April adventure in Myrtle Beach is sure to be a great time for the entire family.
Top Things To Do In Myrtle Beach in April
Le Grand Cirque Myrtle Beach
Schedule
Hot Jersey Nights Myrtle Beach Christmas Show
Schedule
Apr 1, 2023
to
Apr 30, 2023
RigaTony's Myrtle Beach Murder Mystery Dinner Show
Schedule

We are a family-owned and operated supper theater on the Grand Strand. Come out to our shows to experience "Murder Mystery" in a new way. The show is constantly changing, so we guarantee it will be different from the previous show every time you come! It is always fun, with interactive twists and turns at every corner. Tony's Dinner Theater is the perfect place for a night out with friends or to catch up with family. We are open daily for lunch and dinner and feature full table service. Come and plan your vacation! We are just minutes from Myrtle Beach, North Myrtle Beach, and Conway. Dinner Theater Plan your next event at Tony's Dinner Theater. Our facility is perfect for weddings, banquets, graduations, reunions, and more! Our professional staff will help you plan a custom event. Catering is available with our full-service restaurant in the theater. Whether it is dinner, after-dinner drinks, or even breakfast, we have a great time atmosphere for you. Our restaurant is family-friendly and comfortable, with a kid's play area and big-screen HD TVs. We offer dinner and dinner shows daily at 7 pm and 10:30 pm. The meal includes a real imported British & Irish high chair with various delicious desserts such as apple pie or chocolate cake.
Apr 1, 2023
to
Apr 30, 2023
Myrtle Beach Dolphin Cruise & Dolphin Tours
Schedule

Experience the beauty and grace of dolphins up close and personal aboard the Myrtle Beach Dolphin Sightseeing Cruises! Passengers are guaranteed to see dolphins and sometimes even catch a glimpse of sharks or sea turtles and will have an adventure that the whole family will be talking about for years to come!
Apr 1, 2023
to
Apr 29, 2023
Pirates Voyage Dinner & Show in Myrtle Beach, SC
Schedule
Take an early spring vacation this April, and head to the Pirates Voyage Dinner & Show at Myrtle Beach, South Carolina. Step back in time when the pirates ruled the southern coastline and join all of the buccaneers that include Captain Blackbeard, Quartermaster Calico Jack, and the crewmen. There will be plenty of sword-fighting, canons being fired, aerial and acrobatic acts all in the effort to find the sunken treasure. While the action unfolds before your eyes, you will enjoy a four-course meal that consists of all the pirate favorites such as Half O'Roasted Cackler, Pirate Herb-basted Potato wedge, Apple O' Me Eye Pie, and more. Don't forget to arrive early to enjoy the activities in the Pirates Village, and learn the way of the pirate's life and get dressed up in pirate costume and get your face painted too. After the show, explore the gift shop to find that perfect souvenir to take home.
Apr 1, 2023
to
Apr 29, 2023
Motor City Musical – A Tribute To Motown
Schedule

The GTS Theater in Myrtle Beach, SC is the place to be for all Motown fans. The Motor City Musical-A Tribute to Motown is a two-hour extravaganza. The sound of Motown has brought people together for generations. Age, gender, and social status don't matter, this music transcends it all. This show is excellent for all ages. True fans who have been listening since the 60s and 70s, can sit alongside new fans who are hearing it for the first time. Both will find themselves dancing in their seats to the amazing sound that is Motown. The theater itself offers comfortable seating, a convenient location, and is handicap accessible. This is a show that fans of Motown won't want to miss. Take a step back in time and listen to favorite songs of the genre. Bring the entire family along and share what many feels is the best music ever created.