Myrtle Beach Magic Shows
While in Myrtle Beach, make sure you catch one of the magic shows available at multiple points in the year. These shows are not only mesmerizing, but also fun for the entire family. Enjoy a night out on the town with attractions nearby your hotel.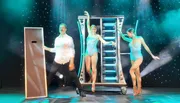 A magic show is a wonderful way to enjoy an exciting show in the area. Charles Bach International Illusionist show allows visitors of all ages to become entranced by illusions, tricks, and more. This magical endeavor is sure to impress guests! The show lasts approximately one and a half hours and features the talented Bach who has been performing magic tricks since he was only eight years old. With talents in not only magic but also acting, comedy, juggling, and more, this show at his Charles Bach Wonders Theatre will be one of the most memorable activities during your Myrtle Beach adventure.
Jun 05
N/A
Jun 12
N/A
Jun 19
N/A
>
Enjoy a fun and spectacular magic show perfect for the whole family as Michael Bairefoot brings tons of laughs and astonishing magic tricks to the stage for an unforgettable evening! This show lasts approximately two hours and fills visitors' evenings up with amazing magic, comedy, and tons of exciting fun! This award winning comedian is full of charisma and personality, offering a personable evening. Plus, the entire family will enjoy it, as it is an all-ages adventure. The show takes place at the GTS Theater, which is one of the most prolific and beautiful performance venues in the Myrtle Beach entertainment scene.
<
Jun 07
N/A
Jun 08
N/A
Jun 10
N/A
Jun 11
N/A
Jun 12
N/A
Jun 13
N/A
Jun 14
N/A
Jun 15
N/A
Jun 17
N/A
Jun 18
N/A
Jun 19
N/A
Jun 24
N/A
Jun 25
N/A
Jun 26
N/A
>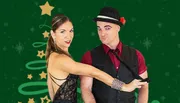 Visit the Magic and Mayhem magic show at the Broadway Theater to have a beautiful time in Myrtle Beach, South Carolina, and to start some fresh Christmas projects! You will have a great time whether you want to bring the whole family or have a night out on the town with some fantastic Myrtle Beach entertainment. You won't want to miss this holiday production since it fills the stage with lots of festive fun and seasonal spirit. The Christmas show features components that are sure to astound and keep you speechless the entire time. Starring the extremely talented illusionist Dizzy and his charming assistant, Janna, this show blends together a combination of energy, magic, and fun that will entertain guests of all ages. Keep your eyes glued on the stage as they entrance with every trick and illusion, combining it with some side-splitting comedy that will have you laughing along.
Nov 06
N/A
Nov 07
N/A
Nov 08
N/A
Nov 13
N/A
Nov 14
N/A
Nov 15
N/A
Nov 20
N/A
Nov 21
N/A
Nov 22
N/A
>