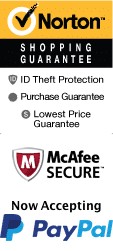 Charles Bach International Illusionist
Location: Broadway at the Beach, 1320 Celebrity Circle, #191 Myrtle Beach, SC 29577
1-800-987-9852
Chat Now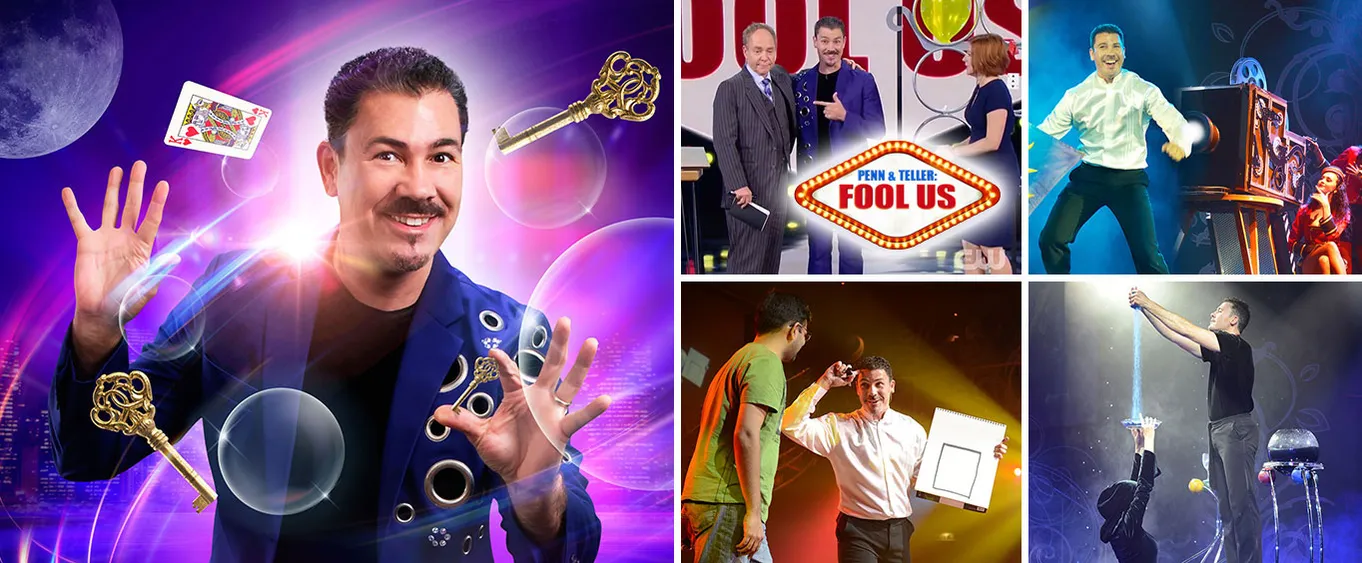 Magnificent magic and jaw-dropping illusions await at the Charles Bach Live International Illusionist magic show in the wonderous city of Myrtle Beach. This show stars the unbelievable magician, Charles Bach, who will thrill guests with his incredible talents. Every child and adult alike will be able to enjoy this unique performance from the mind of a death defying escape artist.
This show features an exciting plethora of breathtaking tricks. Audience members will truly be at the edge of their seats as they watch tricks such as Bach's flying kite illusion, the sands of time trip, and intriguing harp levitation. Of course, there are classic tricks mixed in like the 'Sawing a Woman in Half' trick! Guests of all ages will also enjoy the addition of ventriloquism, 4D effects, and beautiful costuming during this spectacular show.
About Charles Bach
Bach had a passion for magic from a very young age. After being introduced to card tricks at only eight years old, he went on to learn the most he could about the industry. His earliest memories recall practicing magic and wishing to perform live for audiences. Not only did he train a dove and rabbit and performed at numerous birthdays and parties during his youth, but this early interest in illusions drove him to create an astounding repertoire of magic tricks and begin his own
Myrtle Beach
show! This jack-of-all-trades is multi-talented. In school, he studied dance and dipped his toe into performing music, acting, comedy, ballet, puppetry, juggling, and more, and he brings an untouchable passion with him to the stage at his Charles Bach Wonders Theatre!
He has even completed an underwater escape multiple times. In fact, he is the only magician in the world to have taken on an underwater escape while locked in 100 pounds of chains. He created his own theater and opened with a straitjacket escape teaser that built excitement for this brand new magic experience and concert theater in Myrtle Beach SC. Guests can claim comfortable seating at the theater and witness these incredible acts live with colorful lighting and beautiful costumes along with Bach's signature style! As well as being known to perform his own shows at his theater, his magic acts have been featured on various television stations including:
The CW
Penn & Teller Fool Us!
ESPN
The Discovery Channel
He has also performed around the world in places such as various resorts and places like Thailand, Hawaii, Japan, Greece, and the Caribbean on luxury cruise lines as well as beloved theme parks like Six Flags in St. Louis, MO and Busch Gardens in Williamsburg, VA. He is one of the most talented magic performers in the world and is sure to inspire and shock audience members once they enter his theater to see one of these amazing events.
Now, guests of all ages can head to the amazing Broadway on the Beach location of Myrtle Beach to catch his own, totally unique show. From classic tricks to levitating women, this exciting show is a must-see with your custom vacation package with tons of other awesome shows and attractions when you vacation to Myrtle Beach, so get your Charles Bach International Illusionist tickets today!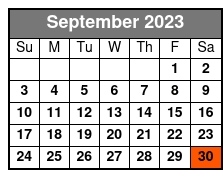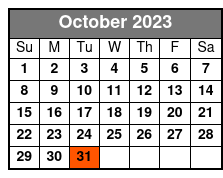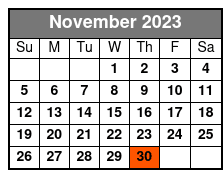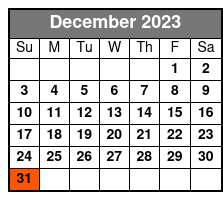 Options:
Charles Bach International Illusionist
Available 9/23/2023 until 10/31/2023 View Detailed Schedule
See mind-bending illusions and incredible tricks with tickets to see Charles Bach International Illusionist.
Reviews

Becky Waddell
Unknown, MO
✓
Verified Traveler
Very entertaining! My family had a blast! I would highly recommend!


Chris Gervais
Markham, Ontario
✓
Verified Traveler
Great time for people of all ages! Would highly recommend. Affordable family fun!


Giovanni Cirillo
Ludlow, MA
✓
Verified Traveler
Absolutely a must see. An amazing entertainer, full of surprises and laughter

Judith Brown
Chattanooga, TN
✓
Verified Traveler
"Charles Bach is so entertaining"
Great!! Family fun! A welcome break from the beach and sun! The show was so interactive, charles bach is so entertaining!

Frequently Asked Questions for Charles Bach International Illusionist:
What is the dress code?

Dress code is casual. It is recommended you bring a light jacket if you get cold easily as the AC is always on.

Approximately how long is the Charles Bach International Illusionist?

The show is approximately 1 1/2 hours.

In what theater is the show held?

The show is held at the Wonders Theatre across from Joe's Crab Shack.

Do the performers of the Charles Bach International Illusionist sign autographs and meet the audience after the show?

Yes, after the show.

What is the length of intermission at Charles Bach International Illusionist?

The intermission lasts approximately 15 minutes.

What type of parking do you have?

Free parking in the paved parking-lot.
Book Now!