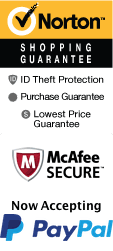 YOUR PEACE OF MIND IS OUR TOP PRIORITY
Should you need to cancel at any time, you have up to 48 hours from your vacation start date to do so for a 100% future travel credit.
Things to Do in Myrtle Beach May 2021
May is a wonderful time to visit the gorgeous coastal city of Myrtle Beach, SC. Visitors of all ages will enjoy the various activities available for the perfect summer getaway.

Top May Things To Do In Myrtle Beach
May 1, 2021
to
May 31, 2021
Myrtle Beach Dolphin Sightseeing Cruises
Schedule

Bring in the warm weather this May by taking a sail on a unique sightseeing adventure. The Dolphin Sightseeing Cruises will last approximately two and a half hours and you are guaranteed to see dolphins. The entire tour is narrated so you will be able to hear about the unique marine life, as well as fun facts about the area. It is a very large boat that has a large shaded area, an expansive open deck, and there is even an enclosed deck that is air-conditioned! People of all ages can enjoy this cruise but it is most popular among children. All you have to bring is sunscreen. There are snacks, drinks, and souvenirs that can be purchased at the gift shop. One of the things that people love about this cruise is the fact that there are bathrooms on board so you don't have to worry about watching your liquid intake while you are enjoying the sites.
May 1, 2021
to
May 31, 2021
Motor City Musical – A Tribute To Motown
Schedule

There are some very specific reasons why to visit The Motor City Musical – A Tribute to Motown during the month of May. The ocean water is 70 degrees which is very comfortable for swimming, and the crowds are minimal this time of year. Motorcycles beach bike week takes place during the middle of May. This tribute show not only serves as entertainment but shares an interesting piece of music history. The era of Motown gave birth to artists like The Temptations, and the Jackson Five. There is no better time to see the Motor City Musical – A Tribute to Motown. The Show is all about Motown from its roots in the 60s and 70s. Some artists featured renditions of Diana Ross, Stevie Wonder, Marvin Gaye, and Tina Turner. The show features songs like "Please Mr. Postman" and "Money". The show offers you two hours of family friendly entertainment and shouldn't be missed.
May 3, 2021
to
May 31, 2021
Polynesian Luau & Fire Dinner Show at St Johns Inn
Schedule
May is a lovely time to visit Myrtle Beach. First, because you don't have to fight all the tourists visiting in the summer. Second, because the outdoor weather, around 55 degrees, is just perfect for a Lua. And Myrtle Beach features one of the best Polynesian Style Lua's in the U.S. with the Luau and Fire Dance Dinner show at St. Johns Inn. Run by and managed by a Samoan couple, from American Samoa, the Fire Show is a real eye stopper, with native dances, warrior chants, live Polynesian music, beautiful hula dancers, fire poi, and Samoan fire knife stunts that really kill. Of course, the highlight of the show for some is the dinner, but really the reviews for the show itself are simply spectacular. There is a lot of crowd participation and the entertainers, particularly those that do the fire portion of the show are simply spectacular. What surprises many is that this is a Lua that is not only charming and entertaining but downright funny. This group really knows how to entertain. Come in May, for the perfect time without the excessive crowds.
May 4, 2021
to
May 25, 2021
Michael Bairefoot Magic & Comedy Show
Schedule

You will want to mark your May calendar for the upcoming Michael Bairefoot show in Myrtle Beach. Don't miss out on this comedy and magic show because it is going to be filled with plenty of fun and there will be a magical twist like you've never seen before. Expect some astounding illusions by this charming magician. Michael Bairefoot will keep you laughing because he is also an award-winning comedian who knows how to mesmerize his audience in remarkable ways. May is the perfect time to make your way to Myrtle Beach and immerse yourself in an evening of outstanding entertainment at the highest level. You can expect to fully enjoy this two hour show and the free parking will make this a spring outing to remember. This show is a family friendly opportunity and every age can expect to be entertained. Plan on going to Myrtle Beach this May and spend your time extra time in an outstanding oceanfront hotel after the show. Make May your month of added appeal.
May 1, 2021
to
May 31, 2021
Hollywood Wax Museum Myrtle Beach
Schedule
The Hollywood Wax Museum is a phenomenal two-story experience. It's focused solely on celebrity figures. Come take a visit and snap a picture with your favorite celebrity. The wax figures are so incredibly detailed, it'll look like you're standing next to them in the flesh. The figures represent all levels of celebrities, from musicians to pop star icons. It'll feel like all of Hollywood is in the building. This is a must-see attraction when visiting the Mrytle Beach area. The experience this museum presents is unique and you won't be disappointed one bit. It'll feel like you're see the celebrities in flesh-and-blood, at least in the presence of their doppelgangers. When visiting you'll want to make sure you bring a camera. This experience is super enjoyable whether you go alone, with friends, or with family members. Either way, you are guaranteed to leave with a smile and lots of wonderful memories and pictures that last a lifetime.
May 1, 2021
to
May 31, 2021
Brookgreen Gardens
Schedule
May is the perfect time of year to take a visit to the Brookgreen Botanical Gardens, located in Murrells Inlet, South Carolina. Known as a cultural center for Myrtle Beach, the gardens are filled with 300-year-old oak trees, sculptures, garden rooms and stunning flower displays. Covering over 9,000 acres, the gardens feature three sections to tour; these include the Sculpture Garden, the Lowcountry Center and the Native Wildlife Zoo. The Sculpture Garden has both indoor and outdoor areas and features over 2,000 works, the largest collection of American figurative sculptures created by 425 artists. The Lowcountry Center is known for its gorgeous open-air courtyard filled with native plants and wildlife sculptures. Additionally, this is where guests can purchase a boat tour to guide them through the historic rice fields, learning about the history of South Carolina's rice plantations. The Native Wildlife Zoo is home to numerous animals that have been raised in captivity or suffered injuries, preventing them from not being able to survive in the wild.
View all events occurring during your stay