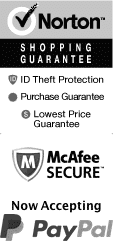 Things to Do in Myrtle Beach in May 2024
May is here, and the city of Myrtle Beach is ramping up for summer! Explore an array of awesome adventures in the area which allow guests to get out and have a memorable time. Visitors can see shows, enjoy cruises, and have a blast enjoying all of the beachside fun.
Top Things To Do In Myrtle Beach in May
May 1, 2024
to
May 31, 2024
RigaTony's Myrtle Beach Murder Mystery Dinner Show
Schedule

May is a great month to visit Myrtle Beach, especially if you're looking for a unique and entertaining experience. Riga Tony's Murder Mystery Dinner Show is a must-see activity where you can solve a thrilling mystery while enjoying dinner at the same time. This interactive show is perfect for lovers of drama and excitement, and will keep you guessing until the very end. Don't miss out on the fun that Riga Tony's has to offer during your trip to Myrtle Beach!
Hot Jersey Nights Myrtle Beach Christmas Show
Schedule

May 1, 2024
to
May 29, 2024
Motor City Musical – A Tribute To Motown
Schedule

May is an ideal time to visit Myrtle Beach, and for music lovers, Motor City Musical: A Tribute to Motown is a must-see activity. This energetic tribute show brings the classic sounds and hits of Motown to life with talented performers and lively choreography. Set in the state-of-the-art Calvin Gilmore Theatre, guests can enjoy this memorable performance in air-conditioned comfort. Plus, the show is conveniently located near great dining and shopping options, making it a perfect addition to any Myrtle Beach vacation itinerary.
May 1, 2024
to
May 31, 2024
Barefoot Queen Myrtle Beach Dinner Cruises
Schedule
May is a fantastic time to experience the Barefoot Queen Myrtle Beach Sightseeing Sunset Dinner Cruise. With warm temperatures and longer days, visitors can enjoy the breathtaking views of the water and coastline in comfort. The delicious dinner, featuring fresh seafood and other local specialties, is the perfect complement to the stunning scenery. Plus, the sunset views during the month of May are truly unforgettable. Don't miss this unique opportunity to see Myrtle Beach from a whole new perspective.
May 1, 2024
to
May 31, 2024
Brookgreen Gardens
Schedule
May is an idyllic time to visit Brookgreen Gardens in Myrtle Beach, SC. The spellbinding beauty of spring is in full bloom, accessorized by a temperate climate, perfect for leisurely strolls. Enjoy over 550 statues amidst an explosion of colorful azaleas and roses. Plus, it's the month when their special activities, like boat rides and butterfly houses, begin for the season. An art, garden and wildlife oasis, Brookgreen Gardens offers an unforgettable visit in May!
May 1, 2024
to
May 31, 2024
Polynesian Luau & Fire Dinner Show at St Johns Inn
Schedule
May is the perfect time to experience the Polynesian Fire Luau in Myrtle Beach, South Carolina. Temperatures are pleasant, opening avenues for nightly entertainment outdoors. Participate in cultural activities, feast on a delicious Polynesian buffet, then witness the mesmerizing fire knife dance and luau performers. This unforgettable experience takes you on a vibrant journey through the South Pacific islands, right on the stunning shores of Myrtle Beach. Embrace the Polynesian spirit in a joyful celebration of music and dance.