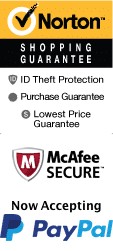 Steve Falcon's Comedy Hypnosis Hour
Location: Broadway at the Beach, 1320 Celebrity Circle, #191 Myrtle Beach, SC 29577
1-800-987-9852
Chat Now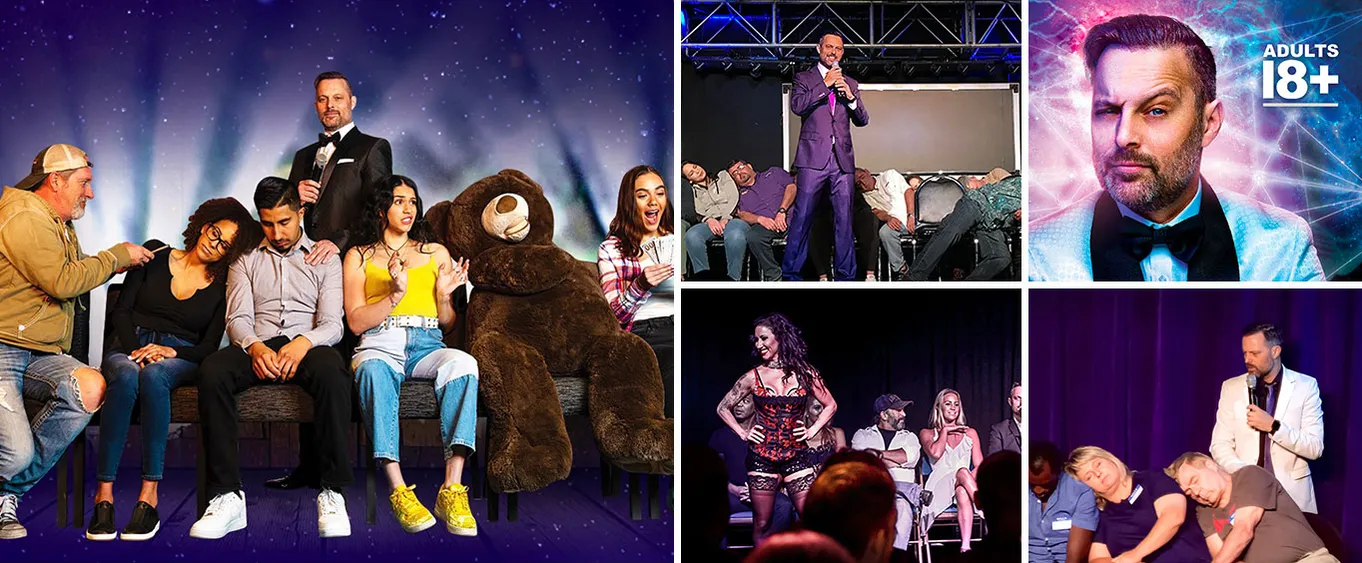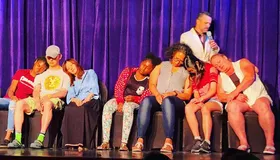 Leave the kiddos at home and escape to Myrtle Beach, SC for a fun adults-only comedy event and variety show that is sure to have your sides splitting from laughter! Join the ever-talented and extremely hilarious Steve Falcon as he combines comedy and hypnosis for a risque and entertaining time. This 70-minute party is sure to be a blast for all who attend!
Be prepared to laugh at the crazy antics and shenanigans that unfold onstage! Brave audience members can put themselves right in the middle of the hypnosis action and become part of the show. During this exciting event, visitors will enjoy a combination of intriguing elements. Laugh along with adult comedy, be awed by mentalism and influence methods, and watch it all come to life with a blend of special effects! You never know what you might experience, but whatever happens - you are guaranteed to spend the night laughing at this party show!
About Steve Falcon
Mentalist, comedian, and hypnotist, Steve Falcon, brings hilarity and wonder to Myrtle Beach's shores. This talented entertainer has honed his hypnosis skills for years and is sure to have you laughing along with his quick wit and zany acts. During his career, he has made appearances on several television programs, including Discovery+'s 90 Day Fiance Happily Ever After and 90 Day the Single Life. He has also appeared on History Channel's Pawn Stars.
About the Wonders Theatre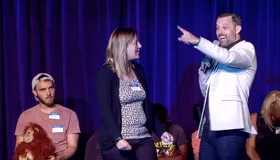 Located in Myrtle Beach's famous Broadway at the Beach area, the Wonders Theatre is a great venue that is renowned for bringing awesome entertainment to the coast. Each of these shows is a Vegas-style display that brings the finest performers and action-packed shows to the forefront of Myrtle Beach's entertainment scene. Sit back and witness astonishing shows like the awe-inspiring and family-friendly Charles Bach Wonders Magic Show, the adult comedy show Steve Falcon Comedy Hypnosis Hour, and an awesome juggling, comedy, and variety show starring Niels Duinker. No matter which of these shows you see, you will be impressed by the showmanship and high-quality special effects, sound, and lighting utilized by the theater. Add them onto your beach trip for hilarity and wonder during your getaway!
Book a babysitter and head out to the hilarious Steve Falcon's Comedy Hypnosis Hour. With side-splitting comedy and entertaining acts of hypnosis, you and your friends or loved ones are bound to have a blast! Whether you get hypnotized yourself or simply sit back and watch all the craziness unfold, this show will add new memories and flair to your getaway!
Reviews

Scherry Koch
Hillman, MN
✓
Verified Traveler
Great show. Funny and intriguing.

Latoya Davidson
Douglasville, GA
✓
Verified Traveler
"Very funny and engaging!"
Frequently Asked Questions for Steve Falcon's Comedy Hypnosis Hour:
Approximately how long is the Steve Falcon's Comedy Hypnosis Hour?

It lasts approximately 70 minutes.

In what theater is the show held?

The Wonders Theatre.

Is there a pre-show before the main show? If so, what are some details?

Yes, there is a pre-show. The pre-show begins at 9:00 and features some great entertainment and fun to get the audience ready for the main performance!

What type of parking do you have?

There is plenty of parking at Broadway at the Beach.

For what ages is Steve Falcon's Comedy Hypnosis Hour appropriate?

This is an 18+ ONLY show.
Book Now!