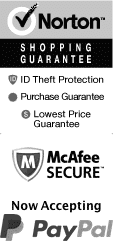 Things to Do in Myrtle Beach in December 2023
Celebrate Christmas in Myrtle Beach! During the holiday season, the city comes alive with so many amazing sights, shows, and holiday-themed events. Whether you want to embark upon a fun Christmas lights tour ride, see a Christmas show, or enjoy the holiday by the beach, there are so many great ways to celebrate in Myrtle Beach.
Top Things To Do In Myrtle Beach in December
Dec 1, 2023
to
Dec 31, 2023
RigaTony's Myrtle Beach Murder Mystery Dinner Show
Schedule

December is the perfect time to experience Riga Tony's Murder Mystery Dinner Show in Myrtle Beach. The show takes place in a cozy and intimate setting, making it the ideal activity for the wintertime. During the show, guests get to interact with the actors and try to solve the mystery while enjoying a delicious meal. Additionally, the holiday season adds an extra layer of excitement, making it a must-do activity for those looking to add some unique, festive fun to their Myrtle Beach itinerary.
Dec 1, 2023
to
Dec 31, 2023
The Souths Grandest Christmas Show at the Alabama Theater Myrtle Beach SC
Schedule
December is the perfect time to visit Myrtle Beach in South Carolina, as it offers a delightful activity - The South's Grandest Christmas Show. This festive extravaganza showcases talented performers in a dazzling production filled with holiday cheer. From beautiful melodies to vibrant dance routines, this show will keep you entertained throughout. The elaborate costumes, stunning sets, and heartwarming performances create a magical atmosphere that captures the spirit of the season. Don't miss the chance to celebrate Christmas in style at The South's Grandest Christmas Show.
Dec 1, 2023
to
Dec 31, 2023
Pirates Voyage Dinner & Show in Myrtle Beach, SC
Schedule
December is a wonderful month to visit Pirates Voyage Fun, Feast & Adventure Dinner and Show in Myrtle Beach. The holiday season brings a special twist to the show, with a Christmas-themed performance featuring live animals, acrobatics, and thrilling stunts. The delicious four-course dinner also includes traditional holiday favorites like ham and sweet potatoes. The festive atmosphere and entertainment make for a unique and enjoyable experience for families and friends looking for a fun activity during the holiday season.
Dec 2, 2023
to
Dec 23, 2023
Motor City Musical – A Tribute To Motown
Schedule

December is a fantastic month to visit Myrtle Beach and immerse yourself in the soulful sounds of Motown. Experience the Motor City Musical: A Tribute to Motown at the GTS Theatre, where talented performers take you on a musical journey through the iconic hits of the 60s and 70s. The show is set in an intimate theatre setting that allows you to fully appreciate the music and dance routines. Plus, the holiday season means you can enjoy additional festive performances and events in Myrtle Beach to make your trip truly unforgettable.
Dec 1, 2023
to
Dec 31, 2023
Carolina Opry in Myrtle Beach, SC - Tickets, Schedule & Reviews
Schedule
The Carolina Opry takes place at the Calvin Gilmore Theater which is located on North Kings Highway. This theater is beautifully decorated and the minute you walk in you will be taken away by its beauty. This show has been recognized by several major newspapers and it's been entertaining guest for many years. This musical show will keep your attention the entire time. They also have different shows available during the Christmas season to give the audience different performances and different variety. This show is appropriate for all ages of your family or group and it's also handicap accessible for any of your special needs. This show will last for about two hours and you can purchase your tickets online in advance to ensure you get the best seat. Feel free to bring your camera along to this show so that you can capture your favorite moments.
Dec 1, 2023
to
Dec 30, 2023
Legends In Concert Myrtle Beach, SC
Schedule
December is the perfect time to experience Legends in Concert at Myrtle Beach. The holiday season brings a festive twist, with performers donning holiday attire and singing classic yuletide tunes. These world-class tribute artists deliver powerhouse performances that give justice to legendary artists like Elvis and The Temptations. An evening filled with splendid entertainment and holiday cheer awaits in this amazing display of doppelganger prowess – a must-see on your winter travel list.