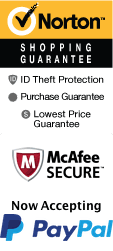 YOUR PEACE OF MIND IS OUR TOP PRIORITY
Should you need to cancel at any time, you have up to 48 hours from your vacation start date to do so for a 100% future travel credit.
Things to Do in Myrtle Beach in December 2020
Christmas time is here, and visitors will enjoy the holiday-themed events of Myrtle Beach. From shows celebrating the season to fun sightseeing adventures, this city is brimming with amazing opportunities to create memories and new traditions along the way. Do not miss out and combine it with hotel accommodations to complete your vacation.

Top December Things To Do In Myrtle Beach
Dec 2, 2020
to
Dec 31, 2020
Pirates Voyage Dinner & Show
Schedule
The Pirates Voyage Dinner is a great event that you and your family do not want to miss out on in December! This is the perfect family friendly adventure that you can go to because they have many different fun activities for the children. You can enjoy eating from the endless buffet that they have to offer while listening to live music and performances. The endless buffet has over 100 different types of home styled foods that you probably have not tried before. This is one of the best things about the Pirates Voyage Dinner.
Dec 1, 2020
to
Dec 30, 2020
The Souths Grandest Christmas Show At The Alabama Theatre
Schedule
Guests who want to view the South's Grandest Christmas Show at the Alabama Theatre should consider waiting until December since that's the time of the holiday. The stage is decorated with trees, lights, and other festive details as performers sing and dance to classic carols and modern tunes. Performers dress as ornaments and other Christmas decorations so that there is a bit more life on the stage. With all of the Christmas details, the show is one that is fun for all ages, especially children as they might get a glimpse of Santa. Songs that are performed include "Jingle Bells" and "Deck the Halls" along with other festive favorites. Guests are encouraged to sing along with the songs and interact with some of the characters as they sometimes go into the crowd when they aren't performing on the stage. While in the area, guests can visit some of the stores to get an ornament or gift to take home.
Dec 1, 2020
to
Dec 31, 2020
The Carolina Opry
Schedule
The Carolina Opry takes place at the Calvin Gilmore Theater which is located on North Kings Highway. This theater is beautifully decorated and the minute you walk in you will be taken away by its beauty. This show has been recognized by several major newspapers and it's been entertaining guest for many years. This musical show will keep your attention the entire time. They also have different shows available during the Christmas season to give the audience different performances and different variety. This show is appropriate for all ages of your family or group and it's also handicap accessible for any of your special needs. This show will last for about two hours and you can purchase your tickets online in advance to ensure you get the best seat. Feel free to bring your camera along to this show so that you can capture your favorite moments.
Dec 2, 2020
to
Dec 30, 2020
Motor City Musical – A Tribute To Motown
Schedule

Have you ever experience the beauty of a musical? If no this amazing musical Motor City Musical – A Tribute To Motown is for you. This musical is sure to be a great event featuring the best of Motown Soul music. This amazing show is family friendly which means that you can bring your loved ones to have the best experience ever. It will be a good way to spend time with your family. This awesome show should last 2 hours approximately. This is also handicap accessible. An important detail everyone should know is that cameras are not permitted this is why you should bring everyone to this amazing show. This will for sure be a defferent activity to do with your family and for sure something to always remember. You will for sure end with a big smile on your face because of how amazing it is. Don't let anyone tell you about it come and enjoy it.
Dec 2, 2020
to
Dec 30, 2020
Polynesian Luau & Fire Dinner Show at St Johns Inn
Schedule
This show can be enjoyed by people of all ages, but people need to keep in mind how late it takes place if they have young children. It lasts for about two hours, and the dinner starts at 6:30. People can rest assured that the company that puts on the demonstration is an authentic Polynesian company, which means the cultural significance will be fully shown. This is accomplished through native dancers, live Polynesian music, warrior chants, hula dancers, Samoan fire knife stunts, and fire poi. People will feel like they are going on a trip through the Pacific Islands by getting a first-hand glimpse of the traditions and culture of the Samoan people. Another way people get to experience the culture is through the foods that are being offered. Some of these foods are pulled pork or tilapia, but there are many more offered. This makes for a great choice for a date night, but it also works great for families.
Dec 1, 2020
to
Dec 22, 2020
Michael Bairefoot Magic & Comedy Show
Schedule

You should attend the Michael Bairefoot Magic & Comedy Show in December because you will experience upfront fun and jaw-dropping illusions that only Michael Bairefoot can deliver to his audience. The show is fun for children through adults since no one will be disappointed by what they will experience. Compared to other comedians. Michael Bairefoot adds a form of appeal and comedy that anyone will want to come back and see again. His show is only two hours long, but fans who attend can never get enough of his antics. Michael Bairefoot's profession has earned him several awards for his performances and the number of smiles he puts on people's faces. When you attend the Michael Bairefoot Magic & Comedy Show in December, you are not only going to witness one of the best comedies and magic shows you will ever experience, but his unique skills are the best you can witness in a lifetime.
View all events occurring during your stay