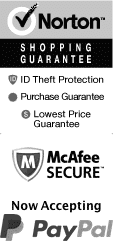 Things to Do in Myrtle Beach, SC in September 2023
Escape to the gorgeous coastlines, sandy coasts, and sparkling waters of Myrtle Beach, SC this September! With a wide variety of shows, cruises, ocean activities, and more, the area is brimming with fun. It is the perfect place to spend a great September vacation and is sure to help you create some amazing new vacation memories. As well as offering many ideal events to choose from, the area also has many hotels and vacation packages available so you can create the best vacation yet.
Top Things To Do In Myrtle Beach in September
Sep 1, 2023
to
Sep 30, 2023
Le Grand Cirque Myrtle Beach
Schedule
Travelers call La Grand Cirque in Myrtle Beach, South Carolina, a phenomenal show. You can relax, enjoy air conditioning, and bring a picture and/or video camera. A wide range of dates are available to enjoy the show in September. For that month, there are 26 shows available to attend in the evening. There are also nine shows available in the afternoon.. Awe inspiring tricks exist within the show that provide entertainment for children and adults of all ages. September is also the most prevalent month in which the existing showtimes cover all seating arrangements. The event covers 30,000 square footage and contains a total of 850 available seats. Facilities are compliant with the Americans with Disabilities Act (ADA) and restrooms are accessible. September is the perfect month to end your summer with a show that lasts long and is parking friendly that contains a gift shop and concession stand.
Hot Jersey Nights Myrtle Beach Christmas Show
Schedule
Sep 1, 2023
to
Sep 30, 2023
RigaTony's Myrtle Beach Murder Mystery Dinner Show
Schedule

It is a dining experience that you will never forget. You can enjoy our famous murder mystery dinner show in Myrtle Beach, South Carolina, at an excellent price. With the best seats in the house, you'll get front-row seats to watch your friends and loved ones on stage through their heart-pounding experiences. Our fun, entertaining actors will make sure you have the best time of your life. If you love a good mystery surrounded by comedic entertainment, this is precisely what you've been looking for. Join us in our restaurant and bar, serving authentic Italian food. You can enjoy our selection of fine imported wine and local barley liquors or have a choice of beer. After dinner, you will be taken to a private room where one of our murder-mystery performers will play out a real-life murder mystery for you and your friends. Our show is a great date night for couples and large groups. Special rates are available for groups of 8 or more people. Don't miss out on another exciting, interactive murder mystery dinner show in Myrtle Beach!
Sep 2, 2023
to
Sep 30, 2023
Motor City Musical – A Tribute To Motown
Schedule

At the Motor City Musical, a tribute to Motown, patrons will get the chance to relive the era of classic Motown music. It is a tribute show that features the best of Motown soul music and is completely family friendly. Originating in Detroit, MI and becoming popular in the sixties and seventies, Motown style is known because of its bluesy, soulful sound and its ability to transcend genres such as blues, funk, rhythm, rock and roll. Motown music was known for bringing together incredibly different groups of people and integrating the music scene. The Motor City Musical show features songs from Diana Ross, Marvin Gaye, Stevie Wonder, Tina Turner and many more. Thanks to the incredibly talented performers and their amazing energy audience members are sure to sing and dance while they experience music at its prime. Bringing back this amazing style of music, audience members can relive the era that managed to transform the music scene. All audience members are sure to enjoy this amazing show.
Sep 2, 2023
to
Sep 30, 2023
Carolina Opry in Myrtle Beach, SC - Tickets, Schedule & Reviews
Schedule
The Carolina Opry is a fantastic show to see throughout the year. The show is available. During the off season, the show features many artists who are regulars at the event. During the Holiday Season, it is one of the best times to catch the show. There are holiday lights and many attractions that are appealing to those of all ages. A man named Calvin Gilmore headlines the Carolina Opry. General seating for the event is available throughout February through October. It is least expensive to see the show sitting in the public seating area. There are also premium seats available. The locals love the show. It is considered one of the most beloved attractions. The show lasts approximately two hours. Several acts will take the stage. When you are planning your trip, you should not neglect this show. It is a beloved show and is considered the attraction of the area. Many have come to see this show.
Sep 1, 2023
to
Sep 30, 2023
Pirates Voyage Dinner & Show in Myrtle Beach, SC
Schedule
The Pirates voyage dinner and show is the perfect event for you and your family to go to in the month of September. This show is a family friendly event that is guaranteed to make you and your children laugh and have a good time. This show has white performers and like music that will make the event that much more interesting for everyone. During the event, you will be able to enjoy in Elizabeth that has many different types of food. This can be a great time to train new things with your family members and enjoy some live music while you eat. This event has been activities for the children to enjoy it it is guaranteed to keep them entertained and excited throughout the entire event. The parents for yardage dinner and show is definitely an event in September that you and your family do not want to miss out on. It is guaranteed to be a great way to spend some quality time with one another and have memories that will last for the rest of your lives.