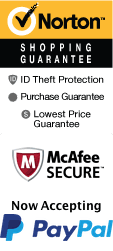 YOUR PEACE OF MIND IS OUR TOP PRIORITY
Should you need to cancel at any time, you have up to 48 hours from your vacation start date to do so for a 100% future travel credit.
Myrtle Beach Things to Do in September 2020
September is here and you can still get out and enjoy some of the most fantastic ventures in Myrtle Beach for a fall getaway. Whether you want to take a family vacation or want to de-stress from the hustle of everyday life, you can rest assured that you'll find fun activities and refreshing lodging accommodations in Myrtle Beach. Check out all of the fun things going on in September 2020!

Top September Things To Do In Myrtle Beach
Sep 1, 2020
to
Sep 30, 2020
Myrtle Beach Dolphin Sightseeing Cruises
Schedule

There are few better ways to experience the beautiful September coast than on a cruise. The waterways allow visitors the opportunity to spot some of the areas wildlife and soak up the sun. Visitors will be able to soak up the breathtaking scenery aboard the Dolphin Sightseeing Cruise. Set all worries aside and prepare to relax on the 2.5 sail through some of the most pristine waters. Visitors will need to be on the lookout in order to spot dolphins, sand crabs, sharks, sea turtles, and loads of other marine life. Every cruise offers its' passengers the unique opportunity to set sail on the waters and view dolphins. If there happen to be a cruise where dolphins are not spotted the crew will ensure visitors get onto a new cruise to find them. The Dolphin Sightseeing Cruise truly is a great way to experience the area on any September day.
Sep 1, 2020
to
Sep 30, 2020
Ripley's Aquarium Myrtle Beach
Schedule
The Ripley's Aquarium can be found in Myrtle Beach and first opened in 1997. This place can be enjoyed by people of all ages, and it is a great place for kids to enjoy with the chance for them to see many great aquatic animals. Most people spend around two hours at this place but are allowed to stay as long as they want. It is even handicapped accessible so everyone can enjoy it. Cameras are allowed, so people can take pictures to remember their trip to this place. There is an on-site gift shop that offers the chance for guests to take home souvenirs of their trip. This aquarium is home to over six thousand fish that can be found in the sea, which allows people to see fish they may not see otherwise. This aquarium comes with a tunnel that people can walk through to get a new view of the fish by having them swim all around them.
Sep 2, 2020
to
Sep 26, 2020
Motor City Musical – A Tribute To Motown
Schedule
At the Motor City Musical, a tribute to Motown, patrons will get the chance to relive the era of classic Motown music. It is a tribute show that features the best of Motown soul music and is completely family friendly. Originating in Detroit, MI and becoming popular in the sixties and seventies, Motown style is known because of its bluesy, soulful sound and its ability to transcend genres such as blues, funk, rhythm, rock and roll. Motown music was known for bringing together incredibly different groups of people and integrating the music scene. The Motor City Musical show features songs from Diana Ross, Marvin Gaye, Stevie Wonder, Tina Turner and many more. Thanks to the incredibly talented performers and their amazing energy audience members are sure to sing and dance while they experience music at its prime. Bringing back this amazing style of music, audience members can relive the era that managed to transform the music scene. All audience members are sure to enjoy this amazing show.
Sep 1, 2020
to
Sep 30, 2020
Legends In Concert Myrtle Beach
Schedule
Sometimes it is impossible to see your favorite artist that's why Legends in Concert the show brings you the top celebrity look a like performances during the month of September. Do not miss out this opportunity of having more than a good time, all the crowd and music create this interesting atmosphere where you can feel like nothing else matters, there's a lot of interaction with the public and the best part is that you get to listen to the music of the greatest music icons ever! Remember that Legends in Concert is happening the month of September; all specifications about time and seating will be given after booking confirmation, this tickets tend to sell fast! Enjoy the music of Elvis Presley, Travis Powell, the Blues Brothers and so much more just in one place and with great personifications, it is worth every penny!
Sep 2, 2020
to
Sep 30, 2020
The Carolina Opry
Schedule
The Carolina Opry is a fantastic show to see throughout the year. The show is available. During the off season, the show features many artists who are regulars at the event. During the Holiday Season, it is one of the best times to catch the show. There are holiday lights and many attractions that are appealing to those of all ages. A man named Calvin Gilmore headlines the Carolina Opry. General seating for the event is available throughout February through October. It is least expensive to see the show sitting in the public seating area. There are also premium seats available. The locals love the show. It is considered one of the most beloved attractions. The show lasts approximately two hours. Several acts will take the stage. When you are planning your trip, you should not neglect this show. It is a beloved show and is considered the attraction of the area. Many have come to to see this show.
Sep 1, 2020
to
Sep 30, 2020
Le Grand Cirque Myrtle Beach
Schedule
Travelers call La Grand Cirque in Myrtle Beach, South Carolina, a phenomenal show. You can relax, enjoy air conditioning, and bring a picture and/or video camera. A wide range of dates are available to enjoy the show in September. For that month, there are 26 shows available to attend in the evening. There are also nine shows available in the afternoon.. Awe inspiring tricks exist within the show that provide entertainment for children and adults of all ages. September is also the most prevalent month in which the existing showtimes cover all seating arrangements. The event covers 30,000 square footage and contains a total of 850 available seats. Facilities are compliant with the Americans with Disabilities Act (ADA) and restrooms are accessible. September is the perfect month to end your summer with a show that lasts long and is parking friendly that contains a gift shop and concession stand.
View all events occurring during your stay