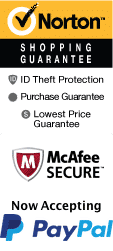 YOUR PEACE OF MIND IS OUR TOP PRIORITY
Should you need to cancel at any time, you have up to 48 hours from your vacation start date to do so for a 100% future travel credit.
Things to Do in Myrtle Beach, SC in September 2022
Escape to the gorgeous coastlines of Myrtle Beach, SC for your most exciting September vacation yet! With plenty of seasonally-available events as well as year-round activities and attractions available, you can choose from a variety of great adventures to add to your itinerary. Whether you want to enjoy a cruise or see a show, there is something for everyone. Be sure to check out hotel options in the area as well to complete your September getaway!

Top September Things To Do In Myrtle Beach
Sep 1, 2022
to
Sep 30, 2022
Barefoot Queen Myrtle Beach Sightseeing & Dinner Cruises
Schedule

September is a perfect time to hop on the Barefoot Queen Riverboat. Soak in the stunning views of the coast and local wildlife that Myrtle Beach has to offer. While enjoying the scenery, don't forget to include entertainment and dinner with your boat trip as well. With Fall approaching, September is a great time to visit, the views of the changing leaves reflecting on the sparkling water, the weather so close to perfect, and crowds are at a low. Get the most out of Myrtle Beach this September. There is no better way to experience Myrtle Beach, Than on the Barefoot Queen Riverboat. The Riverboat provides a whole new perspective for its natural beauty that is Myrtle Beach. Breathtaking views, great food, and most importantly, good times. Whether you are looking for a family outing or a romantic date night, the Barefoot Queen Riverboat is fun and exciting for any and all ages.
Sep 1, 2022
to
Sep 30, 2022
Murder At The Cotton Club a Whodunnit Murder Mystery Dinner Show
Schedule

Get a taste of New York City and Las Vegas with this East Coast Murder Mystery Dinner Show here at Myrtle Beach. Asher Theatre hosts a mysterious and entertaining Murder at the Cotton Club. The mystery takes place at the hottest music clubs in New York during the 1920s through 1940s. Legends such as Louis Armstrong, Lena Horne, and the Nicholas Brothers are just some known musicians to perform at the Cotton Club. However, a murder has taken place and it must be solved. Take a seat, enjoy dinner, and solve a mystery by following puzzles and clues! Interact with lively characters and follow the clues to find the murderer. There will be live music and a prize to be won if the murderer is caught. The fun begins September 15th and lasts until December 23rd. This fascinating venture, which blends an interactive social setting and live music, while solving a mystery, is sure to entertain. Get tickets today!
Sep 1, 2022
to
Sep 30, 2022
Legends In Concert Myrtle Beach, SC
Schedule
Sometimes it is impossible to see your favorite artist that's why Legends in Concert the show brings you the top celebrity look a like performances during the month of September. Do not miss out this opportunity of having more than a good time, all the crowd and music create this interesting atmosphere where you can feel like nothing else matters, there's a lot of interaction with the public and the best part is that you get to listen to the music of the greatest music icons ever! Remember that Legends in Concert is happening the month of September; all specifications about time and seating will be given after booking confirmation, this tickets tend to sell fast! Enjoy the music of Elvis Presley, Travis Powell, the Blues Brothers and so much more just in one place and with great personifications, it is worth every penny!
Sep 1, 2022
to
Sep 30, 2022
Hollywood Wax Museum in Myrtle Beach, SC
Schedule
This September, walk among the stars at the Hollywood Wax Museum in Myrtle Beach, South Carolina. This two-story museum features countless celebrities from pop culture throughout history rendered in wax, though it may not feel that way at first. The figures are so effectively crafted they seem real, as if they are waiting to introduce themselves to all who pass by. Buy an all-access pass and as an added bonus you'll experience two additional attractions. Outbreak - Dread the Undead, a must-experience for all zombie apocalypse fanatics, is ready to usher you into the fall season with its realistic recreation of a lab experiment gone terribly wrong. Will you make it out alive or will you be doomed to join the creatures that lie within? If spooky things are not a favorite then Hannah's Maze of Mirrors may be a better fit. Become a fairytale hero to help Princess Hannah escape the maze of mirrors and enjoy all the giggling and memory-making in the process. Be sure to include the Hollywood Wax Museum in your visit to Myrtle Beach and buy your tickets today!
Sep 3, 2022
to
Sep 24, 2022
Motor City Musical – A Tribute To Motown
Schedule

At the Motor City Musical, a tribute to Motown, patrons will get the chance to relive the era of classic Motown music. It is a tribute show that features the best of Motown soul music and is completely family friendly. Originating in Detroit, MI and becoming popular in the sixties and seventies, Motown style is known because of its bluesy, soulful sound and its ability to transcend genres such as blues, funk, rhythm, rock and roll. Motown music was known for bringing together incredibly different groups of people and integrating the music scene. The Motor City Musical show features songs from Diana Ross, Marvin Gaye, Stevie Wonder, Tina Turner and many more. Thanks to the incredibly talented performers and their amazing energy audience members are sure to sing and dance while they experience music at its prime. Bringing back this amazing style of music, audience members can relive the era that managed to transform the music scene. All audience members are sure to enjoy this amazing show.
Sep 2, 2022
to
Sep 30, 2022
Man Of A Thousand Voices
Schedule
View all events occurring during your stay