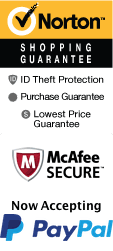 YOUR PEACE OF MIND IS OUR TOP PRIORITY
Should you need to cancel at any time, you have up to 48 hours from your vacation start date to do so for a 100% future travel credit.
Things to Do in Myrtle Beach, SC September 2021
Head to the East Coast to experience beach vibes and tons of fun! In Myrtle Beach, SC, guests will be able to find a variety of great activities to participate in. Visitors of all ages will enjoy popular and recognized performances such as the Polynesian Luau & Fire Dinner Show, Comedy Cabana, and Pirates Voyage. Other adventures include Ripley's Aquarium, Myrtle Beach Dolphin Sightseeing Cruises, and many more! So whether you want to get out on the water and see dolphins or enjoy feasting and pirate fun, you'll find something to your liking. Combine your itinerary with Myrtle Beach hotels for the perfect getaway.

Top September Things To Do In Myrtle Beach
Sep 1, 2021
to
Sep 30, 2021
Pirates Voyage Dinner & Show
Schedule
The Pirates voyage dinner and show is the perfect event for you and your family to go to in the month of September. This show is a family friendly event that is guaranteed to make you and your children laugh and have a good time. This show has white performers and like music that will make the event that much more interesting for everyone. During the event, you will be able to enjoy in Elizabeth that has many different types of food. This can be a great time to train new things with your family members and enjoy some live music while you eat. This event has been activities for the children to enjoy it it is guaranteed to keep them entertained and excited throughout the entire event. The parents for yardage dinner and show is definitely an event in September that you and your family do not want to miss out on. It is guaranteed to be a great way to spend some quality time with one another and have memories that will last for the rest of your lives.
Sep 1, 2021
to
Sep 29, 2021
Motor City Musical – A Tribute To Motown
Schedule

At the Motor City Musical, a tribute to Motown, patrons will get the chance to relive the era of classic Motown music. It is a tribute show that features the best of Motown soul music and is completely family friendly. Originating in Detroit, MI and becoming popular in the sixties and seventies, Motown style is known because of its bluesy, soulful sound and its ability to transcend genres such as blues, funk, rhythm, rock and roll. Motown music was known for bringing together incredibly different groups of people and integrating the music scene. The Motor City Musical show features songs from Diana Ross, Marvin Gaye, Stevie Wonder, Tina Turner and many more. Thanks to the incredibly talented performers and their amazing energy audience members are sure to sing and dance while they experience music at its prime. Bringing back this amazing style of music, audience members can relive the era that managed to transform the music scene. All audience members are sure to enjoy this amazing show.
Sep 2, 2021
to
Sep 30, 2021
Elvis Live in Myrtle Beach
Schedule
Be sure to add Elvis Live, at the GTS Theatre, to any September trip to the Myrtle Beach area. This high-energy production showcases the best of 'The King of Rock and Roll' and all the hits that lead him to fame. The audience should prepare themselves to sit back, relax, and be serenaded by all of the famous Elvis classics during this one-of-a-kind 90-minute show. Alex J. Mitchell, also known as Elvis, has perfected his King impersonations to make every moment of this production unforgettable and have the entire audience singing and dancing throughout the show. The Elvis Live in Myrtle Beach is an entertainment option that is appropriate for individuals of all ages. September visitors to the Myrtle Beach area will not want to skip out on this lively activity that is sure to make memories for a lifetime. Be sure to reserve seats early because with such a hot star in town the tickets are sure to go very quickly.
Sep 1, 2021
to
Sep 30, 2021
Barefoot Queen Myrtle Beach Sightseeing, Sunset, & Dinner Cruises
Schedule

September is a perfect time to hop on the Barefoot Queen Riverboat. Soak in the stunning views of the coast and local wildlife that Myrtle Beach has to offer. While enjoying the scenery, don't forget to include entertainment and dinner with your boat trip as well. With Fall approaching, September is a great time to visit, the views of the changing leaves reflecting on the sparkling water, the weather so close to perfect, and crowds are at a low. Get the most out of Myrtle Beach this September. There is no better way to experience Myrtle Beach, Than on the Barefoot Queen Riverboat. The Riverboat provides a whole new perspective for its natural beauty that is Myrtle Beach. Breathtaking views, great food, and most importantly, good times. Whether you are looking for a family outing or a romantic date night, the Barefoot Queen Riverboat is fun and exciting for any and all ages.
Sep 1, 2021
to
Sep 30, 2021
Wheels of Yesteryear Car Museum
Schedule
If you are a car enthusiast with a penchant for old cars, the Wheels of Yesteryear Museum is the perfect place to indulge your passions. At any one time, the museum has 50 exhibits of classic vehicles, including a vast collection of Dodge, Chrysler, and Plymouth models. Every year, the proprietors of the museum create a new inventory to keep things interesting. As you plan your vacation in Myrtle Beach, be sure to slot some time for exploring old car makes at the Wheels of Yesteryear Car Museum. There is a lot to see and discover in this exhibition center. The evolution of cars is truly fascinating, and there is no better place to learn all about it than this museum. Most vehicles in the gallery have been minimally repaired, but a good number are displayed in their original state. After learning and absorbing the beauty of the old cars, you can walk into the nearby gift shop to purchase collectibles and souvenirs to remember your visit to this museum. From t-shirts to tin signs to die relics, there are a lot of great options to choose from. All in all, an afternoon spent at this gallery is bound to be fun and memorable.
Sep 7, 2021
to
Sep 28, 2021
Michael Bairefoot Magic & Comedy Show
Schedule
While everyone is getting ready for back to school, September is the best time to shake up the end of summer in Myrtle Beach with a comedy and magic show! This show will amaze you and have you double over with laughter. This unique experience coupled with the gorgeous surroundings of Myrtle Beach is a great way to get ready for the winter months. Enjoy the activity of the beach by day and end the night with a thrilling evening with friends and comrades experiencing the charismatic stylings of Michael Bairefoot. There are plenty of show times to choose from, and each one will put a smile on your face, and keep you entertained. This will be the best of the best for those who love to laugh. Keep your wits about you, this one is a doozy! This September take it from those who have come before you, go see the comedy and magic show, you won't regret it.
View all events occurring during your stay