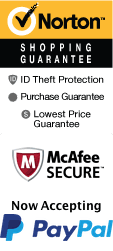 YOUR PEACE OF MIND IS OUR TOP PRIORITY
Should you need to cancel at any time, you have up to 48 hours from your vacation start date to do so for a 100% future travel credit.
Myrtle Beach Things to Do in September 2020
September is here and you can still get out and enjoy some of the most fantastic ventures in Myrtle Beach for a fall getaway. Whether you want to take a family vacation or want to de-stress from the hustle of everyday life, you can rest assured that you'll find fun activities and refreshing lodging accommodations in Myrtle Beach. Check out all of the fun things going on in September 2020!

Top September Things To Do In Myrtle Beach
Sep 1, 2020
to
Sep 30, 2020
Myrtle Beach Dolphin Sightseeing Cruises
Schedule

There are few better ways to experience the beautiful September coast than on a cruise. The waterways allow visitors the opportunity to spot some of the areas wildlife and soak up the sun. Visitors will be able to soak up the breathtaking scenery aboard the Dolphin Sightseeing Cruise. Set all worries aside and prepare to relax on the 2.5 sail through some of the most pristine waters. Visitors will need to be on the lookout in order to spot dolphins, sand crabs, sharks, sea turtles, and loads of other marine life. Every cruise offers its' passengers the unique opportunity to set sail on the waters and view dolphins. If there happen to be a cruise where dolphins are not spotted the crew will ensure visitors get onto a new cruise to find them. The Dolphin Sightseeing Cruise truly is a great way to experience the area on any September day.
Sep 4, 2020
to
Sep 26, 2020
Myrtle Beach Sunset Cruise
Schedule

There's nothing like being out on the water in Myrtle Beach, and the views at sunset can't be beat. The Sea Gypsy, a fun and festively outfitted sailing ship, embarks on Murrells Inlet and tours the coast for about an hour as the sun slowly sinks below the horizon. Once on board you can sit back and relax with friends and your favorite drink as the beautiful coastal scenery drifts by. Capturing that perfect vacation photo really will be snap as the sunset paints a gorgeous backdrop of blue, pink, and orange skies, not to mention the unparalleled views of Myrtle Beach landmarks and wildlife. North Carolina can be hot and humid during the summer which makes September the best time to visit in order to enjoy cooler weather in addition to smaller crowds. For music lovers, the sunset cruise makes the perfect little adventure to squeeze between the Music on Main concert series going on all month or the Carolina Country Music Festival.
Sep 2, 2020
to
Sep 30, 2020
The Carolina Opry
Schedule
The Carolina Opry is a fantastic show to see throughout the year. The show is available. During the off season, the show features many artists who are regulars at the event. During the Holiday Season, it is one of the best times to catch the show. There are holiday lights and many attractions that are appealing to those of all ages. A man named Calvin Gilmore headlines the Carolina Opry. General seating for the event is available throughout February through October. It is least expensive to see the show sitting in the public seating area. There are also premium seats available. The locals love the show. It is considered one of the most beloved attractions. The show lasts approximately two hours. Several acts will take the stage. When you are planning your trip, you should not neglect this show. It is a beloved show and is considered the attraction of the area. Many have come to see this show.
Sep 1, 2020
to
Sep 30, 2020
Wheels of Yesteryear Car Museum
Schedule
If you are a car enthusiast with a penchant for old cars, the Wheels of Yesteryear Museum is the perfect place to indulge your passions. At any one time, the museum has 50 exhibits of classic vehicles, including a vast collection of Dodge, Chrysler, and Plymouth models. Every year, the proprietors of the museum create a new inventory to keep things interesting. As you plan your vacation in Myrtle Beach, be sure to slot some time for exploring old car makes at the Wheels of Yesteryear Car Museum. There is a lot to see and discover in this exhibition center. The evolution of cars is truly fascinating, and there is no better place to learn all about it than this museum. Most vehicles in the gallery have been minimally repaired, but a good number are displayed in their original state. After learning and absorbing the beauty of the old cars, you can walk into the nearby gift shop to purchase collectibles and souvenirs to remember your visit to this museum. From t-shirts to tin signs to die relics, there are a lot of great options to choose from. All in all, an afternoon spent at this gallery is bound to be fun and memorable.
Sep 1, 2020
to
Sep 30, 2020
Race 2 Escape Myrtle Beach Escape Room
Schedule
Have you ever been to Race 2 Myrtle Beach Escape Room? Well, if you haven't be sure that you are missing a lot. You do not have to be bored staying at home with your family this September as the Race 2 Myrtle Beach Escape Room offers breathtaking activities that you and your family will never forget for the rest of your lives. The activities are not only suitable for the family alone, but also you can enjoy a lot with your friends and your better half. If you are an employer, then this is the best place to bring your staff for team-building activities. Race 2 Myrtle Beach Escape Room has something for everyone, including young and old. You will have an opportunity to solve challenging puzzles as well as putting your mind together as a group to find different clues to get your way out of the rooms. When you are in the room, you have to figure out quickly how to get out as you are allocated a certain amount of time in each room. You will need to reason each other on how to get the clues that are hidden in different objects that are around the room. It is an unforgettable experience that you do not want to miss come September.
Sep 1, 2020
to
Sep 30, 2020
Myrtle Beach Deep Sea Fishing
Schedule
Embark on a deep-sea fishing journey at Myrtle Beach, you will find that it is an excellent choice for anyone who enjoys spending their time in the ocean. Myrtle Beach is a destination for any angler because of its warm and crystal clear waters. There are several fishing charters available for people who want to go deep-sea fishing. Book your next trip at Dock Holiday's Marina Pier which you and your guests can take a cruise along the bayside watercourses until you reach the Gulf Stream on the best Myrtle Beach for a peaceful adventurous fishing charter in the Grand Strand area. Your charter guide will give you all the resources you need to capture some of the best and greatest fish in the region! Bait, hooks, tackle, fishing license, and equipment are all included on the ships, so all you need to do is come with adventure in mind and your willingness to know. Your journey will take you up to 15 miles inland, where you'll be able to enjoy the scenery of the wonders of marine life as you catch anything from whales to black sea bass, speckled trout,
View all events occurring during your stay