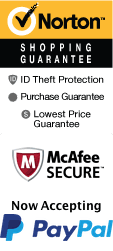 YOUR PEACE OF MIND IS OUR TOP PRIORITY
Should you need to cancel at any time, you have up to 48 hours from your vacation start date to do so for a 100% future travel credit.
Things to Do in Myrtle Beach in October 2021
October is a gorgeous time in Myrtle Beach, SC. Enjoy an autumn vacation to the East Coast where you'll find a variety of activities and events. Shows, cruises, and more await! Create new memories during your next Myrtle Beach vacation and plan your itinerary with this up-to-date calendar.

Top October Things To Do In Myrtle Beach
Oct 2, 2021
to
Oct 30, 2021
Motor City Musical – A Tribute To Motown
Schedule

Motown City Musical presents genres like funk, rhythm and blues, and rock and roll, which became famous in the 60s and 70s. Motown record label is responsible for 200 number one hits from many artists like Michael Jackson and the Temptations. Berry Gordy is the owner of Motown and produced iconic pop and blues through the airwaves of radio stations and became a staple in music history. When you visit the area, you will definitely be entertained during the Tribute To Motown because it's definitely worth celebrating. You can dance, sing along to your favorite songs, watch live performances by famous stars and the theater is equipped with a dance floor, state of the art sound systems, and you can also enjoy some stand-up comedy so you can laugh the night away during the visit. You will be near some great attractions as well which is the Barefoot Landing, Band Strand, great cruises and much more.
Oct 1, 2021
to
Oct 30, 2021
Barefoot Queen Myrtle Beach Sightseeing, Sunset, & Dinner Cruises
Schedule

Take advantage of the inviting, moderate October weather and step onboard this stunning riverboat and experience the beloved South Carolina tradition of sailing the famous Intracoastal Waterway while enjoying the beautiful sights of Myrtle Beach. On this 1.5-hour journey, enjoy views of Myrtle Beach's lively entertainment areas and keep an eye out for wildlife such as majestic pelicans and even a dolphin or two. Enjoy your stroll on the Barefoot Queen's three outdoor decks, or stop, close your eyes and listen to the soft waves. During your voyage on the Barefoot Queen, snacks, cocktails, and soft drinks are available to purchase. By embarking upon a Barefoot Queen Myrtle Beach Sightseeing, Sunset, or Dinner Cruise, visitors will make memories that will last a lifetime. Not only is this the perfect activity for first-timers to Myrtle Beach, but it is also the perfect activity for seasoned travelers who are looking for something unique to do as a couple, as a family, or for a large gathering. Do you have a loved one with an October birthday or anniversary coming up? The Barefoot Queen is the perfect way to celebrate that special someone.
Oct 1, 2021
to
Oct 30, 2021
Pirates Voyage Dinner & Show
Schedule
Just because the calendar says that it is fall, that does not mean the fun stops. October is a fun time to go on an adventure, and the Pirates Voyage Dinner & Show is perfect for the entire family. Help Captain Blackbeard and Quartermaster Calico Jack recover the sunken treasure. Entertainment will consist of sword fighting, aerial and acrobatic acts, firing cannons, mermaids, live animal shows, fireworks, and of course the finding of the treasure. While watching the exciting battle unfolding before your eyes, you will be enjoying a four-course meal that consists of many pirate favorites such as Pirate herb potato wedges, Buccaneer bread, Voyager creamy vegetable soup, corn on the cob, roasted chicken, and apple pie for dessert. It is recommended to arrive early for the voyage to enjoy the Pirates Village where kids can dress up as mermaids and scallywags, enjoy some sing-a-longs, and watch juggling and balancing acts where audience participation will be encouraged.
Oct 7, 2021
to
Oct 28, 2021
Elvis Live in Myrtle Beach
Schedule
Weather can vary around the Myrtle Beach area. If it is raining or cold and visitors are searching for ideas of how to add some excitement to any boring October day then there is only one solution; Elvis Live! Guests should head on over to the GTS Theatre to catch Elvis Live in Myrtle Beach. This 90-minute tribute to the King is sure to leave everyone in the audience wanting to return for another show. The audience will be able to catch all of the classics while watching this one-of-a-kind Elvis impersonator. Alex J. Mitchell, Elvis, has devoted massive amounts of time to ensure he is giving you the best replication of The King that is possible. Sit back, relax, and enjoy the high-energy show as if you were attending a real Elvis show. This is one stop you will not want to miss on your next visit to Myrtle Beach. The parking in free and it is some of the best entertainment in the area. Elvis Live is sure to provide guests of all ages with memories of a lifetime.
Oct 2, 2021
to
Oct 25, 2021
The Carolina Opry
Schedule
In the South Carolina, the new Galvin Gilmore is turing the city in the a country hotspot. This show is the top highlight due to them changing the show and always have top notch actors and performers. At anytime of the year this show is spectacular. The Carolina Opry has received recognition from highly watched news broadcast saying that this is a must see show. This show features talent from the show Americas Got Talent which bring incredible energy to the stage. Right now the Christmas special is their next promotion. During this Christmas special they will welcome more than 35 performers. The stage is decorated for the holiday season with a 30 foot tall Christmas tree. Put this show on the calendar because this is a great one. The energy from the performers will leave the viewer in awe. South Carolina is where the country music is rolling.
Oct 1, 2021
to
Oct 31, 2021
Wheels of Yesteryear Car Museum
Schedule
October is the perfect time of year to hit the beach, and while spending time at Myrtle Beach, take time to treat your favorite motorhead on a trip to the Yesteryear Car Museum. The museum features over 50 cars that are a mix of classic and muscle cars. If the cars have been restored, it has only been minor work, and many cars are still in their original condition. Cars are displayed in ways to honor their true spirit. Paul and Carol Cummings own the cars. The inventory changes at the beginning of each year, so there are new cars to see. However, there are always 50 vintage cars on display at one time. After spending time looking at the cars, it will be time to head to the gift shop. There are plenty of t-shirts, diecast collectibles, signs, and more. It will be easy to find gifts for the car enthusiast or a souvenir to take home.
View all events occurring during your stay