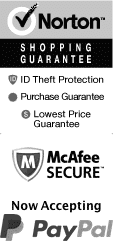 Things to Do in Myrtle Beach in October 2023
Take a fall trip to Myrtle Beach, SC for an amazing October adventure! Guests will find an array of awesome shows, attractions, activities, and more all along the beautiful coastlines that make Myrtle Beach so special. Do not miss out on a memorable getaway. You can also browse the many vacation packages, hotels, and other features of Myrtle Beach on the Vacations Made Easy website.
Top Things To Do In Myrtle Beach in October
Oct 1, 2023
to
Oct 31, 2023
RigaTony's Myrtle Beach Murder Mystery Dinner Show
Schedule

October is the perfect time to experience Riga Tony's Myrtle Beach Murder Mystery Dinner Show. The crisp fall air sets the mood for a thrilling evening of entertainment, as you solve a murder mystery while enjoying a delicious meal. With its exciting plot twists and engaging characters, this interactive performance is a must-see for anyone visiting Myrtle Beach. Plus, the autumn months offer milder temperatures and smaller crowds, allowing for a more intimate and enjoyable experience. Don't miss out on the fun at Riga Tony's this October!
Myrtle Beach Dolphin Sunset Cruise
Schedule

Oct 1, 2023
to
Oct 21, 2023
Myrtle Beach Dolphin Cruise & Dolphin Tours
Schedule

October is the perfect time to take a vacation to South Carolina, and the Dolphin Sightseeing Cruises are perfect for the entire family; kids especially love this cruise. Once aboard the sighting boat, you will see that the large boat has plenty of areas with shade, a large open sun deck, a climate controlled deck, and restrooms. While on this cruise, you are guaranteed to see dolphins, but other marine life that you may also see include sharks, sea turtles, fish, and more. However, marine life is not you will see, you will witness shrimp boats hard at work. If the weather is favorable, guests on the cruise will be able to observe contents from a net of things that are pulled out of the ocean, and the contents could easily be things such as seahorses, seashells, shrimp, crabs, sea urchins, sand dollars, and even small sharks have made their way into the net.
Oct 2, 2023
to
Oct 31, 2023
Barefoot Queen Myrtle Beach Sightseeing & Dinner Cruises
Schedule
Take advantage of the inviting, moderate October weather and step onboard this stunning riverboat and experience the beloved South Carolina tradition of sailing the famous Intracoastal Waterway while enjoying the beautiful sights of Myrtle Beach. On this 1.5-hour journey, enjoy views of Myrtle Beach's lively entertainment areas and keep an eye out for wildlife such as majestic pelicans and more. Enjoy your stroll on the Barefoot Queen's three outdoor decks, or stop, close your eyes and listen to the soft waves. During your voyage on the Barefoot Queen, snacks, cocktails, and soft drinks are available to purchase. By embarking upon a Barefoot Queen Myrtle Beach Sightseeing or Dinner Cruise, visitors will make memories that will last a lifetime. Not only is this the perfect activity for first-timers to Myrtle Beach, but it is also the perfect activity for seasoned travelers who are looking for something unique to do as a couple, as a family, or for a large gathering. Do you have a loved one with an October birthday or anniversary coming up? The Barefoot Queen is the perfect way to celebrate that special someone.
Oct 4, 2023
to
Oct 28, 2023
Polynesian Luau & Fire Dinner Show at St Johns Inn
Schedule
October is the perfect time to experience Myrtle Beach's beloved Polynesian Fire Luau. The mild weather allows for a comfortable outdoor setting, complete with a torch-lit hula show and fire knife dancing. The buffet-style feast offers a wide variety of island-inspired dishes such as teriyaki chicken, Polynesian pork, and sweet & sour shrimp. Don't forget to enjoy a Mai Tai or Blue Hawaiian cocktail while taking in the colorful and festive atmosphere. This is an unforgettable evening of entertainment that shouldn't be missed during October's cooler temperatures.
Oct 1, 2023
to
Oct 31, 2023
Myrtle Beach Sunset Cruise
Schedule
October is a wonderful time to experience the Myrtle Beach Sunset Cruise, where you can watch the sun go down on the horizon of the Atlantic Ocean. The mild weather during this month makes it a great time to relax and enjoy the beautiful scenery. The sunset hues over the ocean are absolutely breathtaking, and you might even catch a glimpse of dolphins or other marine life. This cruise is an unforgettable experience that you will cherish for a lifetime and an ideal way to end a perfect day in Myrtle Beach.