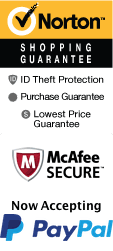 YOUR PEACE OF MIND IS OUR TOP PRIORITY
Should you need to cancel at any time, you have up to 48 hours from your vacation start date to do so for a 100% future travel credit.
Things to Do in Myrtle Beach in October 2020
Fall weather is here, and Myrtle Beach SC is the perfect place to enjoy it! Head out for an East Coast adventure where you will find a variety of adventures to partake in. From the sightseeing cruises to shows and dinner entertainment, you will find something to delight you in Myrtle Beach. Do not miss out on an amazing vacation when you add these activities to a hotel booking.

Top October Things To Do In Myrtle Beach
Oct 1, 2020
to
Oct 31, 2020
Myrtle Beach Dolphin Sightseeing Cruises
Schedule

October is the perfect time to take a vacation to South Carolina, and the Dolphin Sightseeing Cruises are perfect for the entire family; kids especially love this cruise. Once aboard the sighting boat, you will see that the large boat has plenty of areas with shade, a large open sun deck, a climate controlled deck, and restrooms. While on this cruise, you are guaranteed to see dolphins, but other marine life that you may also see include sharks, sea turtles, fish, and more. However, marine life is not you will see, you will witness shrimp boats hard at work. If the weather is favorable, guests on the cruise will be able to observe contents from a bucket of things that are pulled out of the ocean, and the contents could easily be things such as seahorses, seashells, shrimp, crabs, sea urchins, sand dollars, and even small sharks have made their way into the bucket.
Oct 2, 2020
to
Oct 31, 2020
Pirates Voyage Dinner & Show
Schedule
Just because the calendar says that it is fall, that does not mean the fun stops. October is a fun time to go on an adventure, and the Pirates Voyage Dinner & Show is perfect for the entire family. Help Captain Blackbeard and Quartermaster Calico Jack recover the sunken treasure. Entertainment will consist of sword fighting, aerial and acrobatic acts, firing cannons, mermaids, live animal shows, fireworks, and of course the finding of the treasure. While watching the exciting battle unfolding before your eyes, you will be enjoying a four-course meal that consists of many pirate favorites such as Pirate herb potato wedges, Buccaneer bread, Voyager creamy vegetable soup, corn on the cob, roasted chicken, and apple pie for dessert. It is recommended to arrive early for the voyage to enjoy the Pirates Village where kids can dress up as mermaids and scallywags, enjoy some sing-a-longs, and watch juggling and balancing acts where audience participation will be encouraged.
Oct 5, 2020
to
Oct 28, 2020
Polynesian Luau & Fire Dinner Show at St Johns Inn
Schedule
There is no better way to spend an October evening than with fire-throwing and a delicious meal. A Samoan family that comes from the island of Tutuila in American Samoa puts on the authentic fire show. This Polynesian entertainment company is the only one in the area. Become immersed in the Samoan culture and traditions while enjoying live music, hula dancers, native dances, and war chants. The fire poi and the fire knife stunts will add to the excitement of the evening. The unforgettable Luau style dinner consists of tilapia, pulled pork, and other favorites. Relax and enjoy the live band while eating. A cash bar is available during dinner. The show would not only make for a spicy date night, but the entire family will also be in awe watching the show unfold before their eyes. This captivating show will be the highlight of any vacation to Myrtle Beach.
Oct 19, 2020
to
Oct 29, 2020
Legends In Concert Myrtle Beach
Schedule
Broadway at the Beach features Legends in Concert. Visitors will see and hear amazing impersonations of favorite performers. The performers are so good at what they do that guests will forget that they are impersonators. Hear songs by favorite stars such as Michael Jackson, Elvis Presley, Alan Jackson, Tina Turner, and many more. It's a wonderful event for children and adults. Parents can introduce their children to some of the music they may have listened to while growing up. Hearing the legend's voices will instantly transport listeners back to the time when they would hear them on the radio, or play their albums. Not only to the performers sound just like the original performers, but they look just like them too. Visitors should bring along a camera to capture this amazing experience. The shows last for about two hours. There is a fifteen-minute intermission during the performance.
Oct 1, 2020
to
Oct 31, 2020
Comedy Cabana Comedy Show
Schedule
Ready for a good laugh? Make sure to make time for the Comedy Cabana Comedy show this October while spending time at Myrtle Beach, South Carolina. The Comedy Cabana is the only 5-star comedy club located in Myrtle Beach and is home to a variety of acts and comedians. Come and enjoy open mic night and try out the material you have been working on for years. Or, catch a performance from the likes of Vinnie Mark & Scott Baker, Josh Sneed, Chris Barnes, Joe Bronz, and more. The show is only open to those who are 15 years of age and older. Those under the age of 18 will need to be accompanied by an adult. There are alcoholic beverages available for those 21 and over. Guests are encouraged to purchases appetizers or dinner to enjoy during the show. The onsite restaurant offers an array of foods that include hamburgers, wraps, and desserts.
Oct 1, 2020
to
Oct 26, 2020
The Carolina Opry
Schedule
In the South Carolina, the new Galvin Gilmore is turing the city in the a country hotspot. This show is the top highlight due to them changing the show and always have top notch actors and performers. At anytime of the year this show is spectacular. The Carolina Opry has received recognition from highly watched news broadcast saying that this is a must see show. This show features talent from the show Americas Got Talent which bring incredible energy to the stage. Right now the Christmas special is their next promotion. During this Christmas special they will welcome more than 35 performers. The stage is decorated for the holiday season with a 30 foot tall Christmas tree. Put this show on the calendar because this is a great one. The energy from the performers will leave the viewer in awe. South Carolina is where the country music is rolling.
View all events occurring during your stay