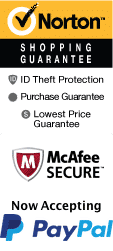 YOUR PEACE OF MIND IS OUR TOP PRIORITY
Should you need to cancel at any time, you have up to 48 hours from your vacation start date to do so for a 100% future travel credit.
Things to Do in Myrtle Beach in October 2022
Year-round, Myrtle Beach is a great place to escape to. With stunning coastlines and plenty of wonderful activities to enjoy, anyone who visits is sure to have a blast. In October, there are plenty of awesome events, attractions, shows, and more to entertain all who visit. Plus, you can check out a variety of great hotels and resorts in the area to book the perfect beach getaway.

Top October Things To Do In Myrtle Beach
Oct 1, 2022
to
Oct 31, 2022
Pirates Voyage Dinner & Show in Myrtle Beach, SC
Schedule
Just because the calendar says that it is fall, that does not mean the fun stops. October is a fun time to go on an adventure, and the Pirates Voyage Dinner & Show is perfect for the entire family. Help Captain Blackbeard and Quartermaster Calico Jack recover the sunken treasure. Entertainment will consist of sword fighting, aerial and acrobatic acts, firing cannons, mermaids, live animal shows, fireworks, and of course the finding of the treasure. While watching the exciting battle unfolding before your eyes, you will be enjoying a four-course meal that consists of many pirate favorites such as Pirate herb potato wedges, Buccaneer bread, Voyager creamy vegetable soup, corn on the cob, roasted chicken, and apple pie for dessert. It is recommended to arrive early for the voyage to enjoy the Pirates Village where kids can dress up as mermaids and scallywags, enjoy some sing-a-longs, and watch juggling and balancing acts where audience participation will be encouraged.
Oct 1, 2022
to
Oct 31, 2022
Barefoot Queen Myrtle Beach Sightseeing & Dinner Cruises
Schedule

Take advantage of the inviting, moderate October weather and step onboard this stunning riverboat and experience the beloved South Carolina tradition of sailing the famous Intracoastal Waterway while enjoying the beautiful sights of Myrtle Beach. On this 1.5-hour journey, enjoy views of Myrtle Beach's lively entertainment areas and keep an eye out for wildlife such as majestic pelicans and more. Enjoy your stroll on the Barefoot Queen's three outdoor decks, or stop, close your eyes and listen to the soft waves. During your voyage on the Barefoot Queen, snacks, cocktails, and soft drinks are available to purchase. By embarking upon a Barefoot Queen Myrtle Beach Sightseeing or Dinner Cruise, visitors will make memories that will last a lifetime. Not only is this the perfect activity for first-timers to Myrtle Beach, but it is also the perfect activity for seasoned travelers who are looking for something unique to do as a couple, as a family, or for a large gathering. Do you have a loved one with an October birthday or anniversary coming up? The Barefoot Queen is the perfect way to celebrate that special someone.
Oct 5, 2022
to
Oct 28, 2022
Murder At The Cotton Club a Whodunnit Murder Mystery Dinner Show
Schedule

The Murder at The Cotton Club dinner show is the perfect opportunity for guests of Myrtle Beach, South Carolina to get in the Halloween spirit all throughout the month of October. This live event includes a full night of dinner and a full theater production with music and other forms of live entertainment. Guests can interact with the murder mystery live as the story unfolds by following along with the clues and making their best guesses about who may or may not be the culprit. The mini twist interns will have those in attendance channeling their inner detective as they try to figure out whatever happens next. Rather than spending the month of October inside the house reading ghost stories, guests can be a part of the action while attending this live event. After indulging in delicious food and live entertainment, feel free to check out some of the many other main attractions the city of Myrtle Beach has to offer.
Oct 5, 2022
to
Oct 29, 2022
Motor City Musical – A Tribute To Motown
Schedule

Motown City Musical presents genres like funk, rhythm and blues, and rock and roll, which became famous in the 60s and 70s. Motown record label is responsible for 200 number one hits from many artists like Michael Jackson and the Temptations. Berry Gordy is the owner of Motown and produced iconic pop and blues through the airwaves of radio stations and became a staple in music history. When you visit the area, you will definitely be entertained during the Tribute To Motown because it's definitely worth celebrating. You can dance, sing along to your favorite songs, watch live performances by famous stars and the theater is equipped with a dance floor, state of the art sound systems, and you can also enjoy some stand-up comedy so you can laugh the night away during the visit. You will be near some great attractions as well which is the Barefoot Landing, Band Strand, great cruises and much more.
Oct 1, 2022
to
Oct 31, 2022
Dino Park Myrtle Beach
Schedule
Dinosaurs have taken over the coastal area of Myrtle Beach, and October is a great time to have a personal dinosaur encounter. The tour throughout the park is self-guided, and visitors will get an up-close look at some amazing animatronics. From the Brachiosaurus to the tri-horned Triceratops, over 20 life-sized dinosaurs are waiting to be discovered. During the tour, there will be plenty of opportunities to learn facts about the large creatures. Make sure to visit some of the other activities within the park. Dive into the Dino Explore Pit; it is filled with over 10,000 balls. Put your fossil searching skills to the test and become an archaeologist for the day or just let the kids loose in the play area. Do not forget to stop at the gift shop and pick up some dinosaur shirts, toys, books, decor, and other fun merchandise to take home as a souvenir.
Oct 1, 2022
to
Oct 29, 2022
Legends In Concert Myrtle Beach, SC
Schedule
Broadway at the Beach features Legends in Concert. Visitors will see and hear amazing impersonations of favorite performers. The performers are so good at what they do that guests will forget that they are impersonators. Hear songs by favorite stars such as Michael Jackson, Elvis Presley, Alan Jackson, Tina Turner, and many more. It's a wonderful event for children and adults. Parents can introduce their children to some of the music they may have listened to while growing up. Hearing the legend's voices will instantly transport listeners back to the time when they would hear them on the radio, or play their albums. Not only to the performers sound just like the original performers, but they look just like them too. Visitors should bring along a camera to capture this amazing experience. The shows last for about two hours. There is a fifteen-minute intermission during the performance.
View all events occurring during your stay