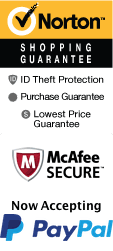 YOUR PEACE OF MIND IS OUR TOP PRIORITY
Should you need to cancel at any time, you have up to 48 hours from your vacation start date to do so for a 100% future travel credit.
Things to Do in Myrtle Beach in October 2020
Fall weather is here, and Myrtle Beach SC is the perfect place to enjoy it! Head out for an East Coast adventure where you will find a variety of adventures to partake in. From the sightseeing cruises to shows and dinner entertainment, you will find something to delight you in Myrtle Beach. Do not miss out on an amazing vacation when you add these activities to a hotel booking.

Top October Things To Do In Myrtle Beach
Oct 1, 2020
to
Oct 31, 2020
Myrtle Beach Dolphin Sightseeing Cruises
Schedule

October is the perfect time to take a vacation to South Carolina, and the Dolphin Sightseeing Cruises are perfect for the entire family; kids especially love this cruise. Once aboard the sighting boat, you will see that the large boat has plenty of areas with shade, a large open sun deck, a climate controlled deck, and restrooms. While on this cruise, you are guaranteed to see dolphins, but other marine life that you may also see include sharks, sea turtles, fish, and more. However, marine life is not you will see, you will witness shrimp boats hard at work. If the weather is favorable, guests on the cruise will be able to observe contents from a bucket of things that are pulled out of the ocean, and the contents could easily be things such as seahorses, seashells, shrimp, crabs, sea urchins, sand dollars, and even small sharks have made their way into the bucket.
Oct 1, 2020
to
Oct 31, 2020
Ripley's Aquarium Myrtle Beach
Schedule
Take an under the sea adventure without getting wet, and what better time to plan an exciting adventure than in the month of October. The Ripley's Aquarium will amaze adults and kids of all ages. One of the main attractions at the Aquarium is the Dangerous Reef Tunnel. The tunnel is placed on a moving path that allows guests to view the dangerous marine life, which includes 10 feet long sharks, from all angles. Other exhibits include the Discover Center where children can interact with and touch various marine life, which includes horseshoe crabs, colorful Rainbow Rockfish, stingrays, and small sharks. There are plenty of educational programs throughout the day, and there is an interactive area called SWARM where kids can crawl under underwater tunnels and popup in the middle of the swarm. Visitors will learn why and how animals, including humans, swarm together and how swarms are different.
Oct 5, 2020
to
Oct 30, 2020
Motor City Musical – A Tribute To Motown
Schedule
Motown City Musical presents genres like funk, rhythm and blues, and rock and roll, which became famous in the 60s and 70s. Motown record label is responsible for 200 number one hits from many artists like Michael Jackson and the Temptations. Berry Gordy is the owner of Motown and produced iconic pop and blues through the airwaves of radio stations and became a staple in music history. When you visit the area, you will definitely be entertained during the Tribute To Motown because it's definitely worth celebrating. You can dance, sing along to your favorite songs, watch live performances by famous stars and the theater is equipped with a dance floor, state of the art sound systems, and you can also enjoy some stand-up comedy so you can laugh the night away during the visit. You will be near some great attractions as well which is the Barefoot Landing, Band Strand, great cruises and much more.
Oct 1, 2020
to
Oct 29, 2020
Legends In Concert Myrtle Beach
Schedule
Broadway at the Beach features Legends in Concert. Visitors will see and hear amazing impersonations of favorite performers. The performers are so good at what they do that guests will forget that they are impersonators. Hear songs by favorite stars such as Michael Jackson, Elvis Presley, Alan Jackson, Tina Turner, and many more. It's a wonderful event for children and adults. Parents can introduce their children to some of the music they may have listened to while growing up. Hearing the legend's voices will instantly transport listeners back to the time when they would hear them on the radio, or play their albums. Not only to the performers sound just like the original performers, but they look just like them too. Visitors should bring along a camera to capture this amazing experience. The shows last for about two hours. There is a fifteen-minute intermission during the performance.
Oct 1, 2020
to
Oct 26, 2020
The Carolina Opry
Schedule
In the South Carolina, the new Galvin Gilmore is turing the city in the a country hotspot. This show is the top highlight due to them changing the show and always have top notch actors and performers. At anytime of the year this show is spectacular. The Carolina Opry has received recognition from highly watched news broadcast saying that this is a must see show. This show features talent from the show Americas Got Talent which bring incredible energy to the stage. Right now the Christmas special is their next promotion. During this Christmas special they will welcome more than 35 performers. The stage is decorated for the holiday season with a 30 foot tall Christmas tree. Put this show on the calendar because this is a great one. The energy from the performers will leave the viewer in awe. South Carolina is where the country music is rolling.
Oct 1, 2020
to
Oct 26, 2020
One The Show At The Alabama Theatre
Schedule
Come along and grab your friends and family to enjoy a spectacular live performance of One The Show at the Alabama Theatre on your visit to Myrtle Beach, South Carolina! Be enthralled by the stellar performance put on by professional actors as they tell the story through singing and dancing with live music played by the orchestra! This show was created by Gaylord Entertainment who also just happens to be the owner of the infamous Grand Ole Opry, so with that in mind you know this show is going to be magnificent! The glamourous costumes, state of the art lighting and the ambiance of your surroundings, it won't be long before you find yourself tapping your own foot to the beat of the tunes and feeling as if you are a real part of the story as well! This performance is family-friendly, ensuring both the young and old alike will truly enjoy the show!
View all events occurring during your stay