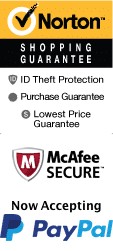 Man Of A Thousand Voices
Location: The Asher Theatre and Conference Center, 3237 Waccamaw Blvd. Myrtle Beach, SC 29579
1-800-987-9852
Chat Now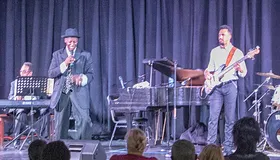 Head to the sunny city of Myrtle Beach and join the Asher Theater in its inaugural season with the variety show, A Man of a Thousand Voices Tribute Show! This show is sure to be a fantastic time, so for those who are looking for something to entertain and delight, it is a perfect choice.
The star of the Man of a Thousand Voices himself is known as James Stephens III and he is a jack-of-all-trades who is absolutely brimming with talent and a voice that will blow you away! The show is sure to delight as Stephens storms the stage with a variety of music from Sinatra, Elvis, Michael Jackson, and more! This show is full of soul and is a concert that will have you enjoying classic music in Myrtle Beach.
About James Stephens III
Voice actor, comedian, and impressionist James Stephens III's talent speaks for itself. This musician played countless venues throughout the world including the Hackney Theater, London's BBC and has performed at the Edinborough Festival. Audience members may also recall seeing him on tv shows such as The Tonight Show or playing at Carnegie Hall! He can also impersonate various famous people such as Ronald Reagan, Bill Clinton, and Bernie Mac for hilarious comedy added into the show. Serving as a memorial to some of the best legends in the world, this show is sure to be a fantastic time because it blends together live music with stunning energy and truly 'a thousand voices'.
About the Theater
Head to the Asher Theatre, Myrtle Beach's newest venue in the entertainment scene! This awesome upscale theater brings Las Vegas and NYC-style acts right to the Grand Strand with a live band, talented lead singer stars, and some of the greatest hits of genres like rock, motown, and soul music. Enjoy these new, hip and exciting shows in a family-oriented atmosphere. The theater was also nominated, for the 2nd time, for Best of the Grand Strand by WMBF-NMB news as well as for Best on the Beach by the Sun News.
With the Man of a Thousand Voices, you can experience unforgettable talent and song after song for an evening of awesome tribute music. Do not miss out on this fantastic show, your favorite songs, and an amazing showtime.
Of course, Myrtle Beach is brimming with other family-friendly attractions. Whether you want to see the impersonations at this tribute experience, take a Hollywood walk at Hollywood Wax Museum, or learn about marine life at Ripley's Aquarium, there is something for everyone. Book a great family vacation to Myrtle Beach.
Options:
Man Of A Thousand Voices
Available 10/6/2023 until 12/22/2023 View Detailed Schedule
Includes admission to see Man of a Thousand Voices.
Reviews

Dorothy Miller
Fayetteville, NC
✓
Verified Traveler
Very entertaining and friendly. Really got the audience involved in the comedy.
Frequently Asked Questions for Man Of A Thousand Voices:
What is the dress code?

Dress code is casual.

Approximately how long is the Man Of A Thousand Voices?

The show lasts approximately 2 hours.

In what theater is the show held?

It is held at the Asher Theatre.

What type of parking do you have?

Parking is free.
Book Now!