Hollywood Wax Museum
1808 21st Ave N, Unit A Myrtle Beach, SC 29577
1-800-987-9852
Description
Hollywood Wax Museum Photos (7)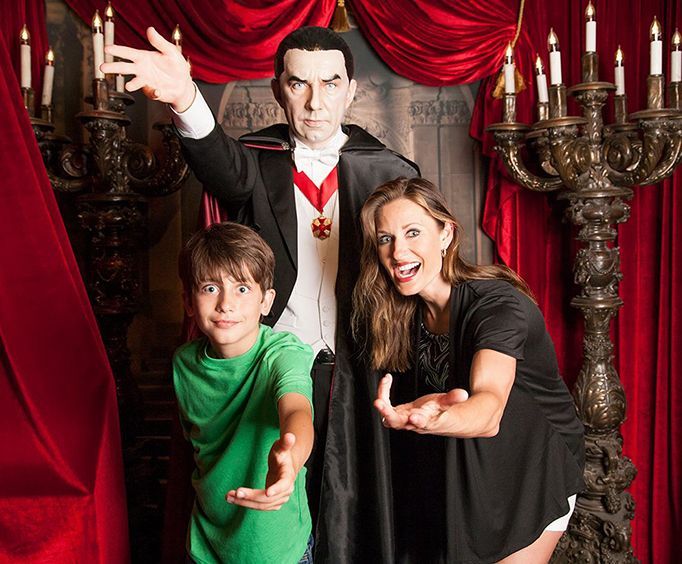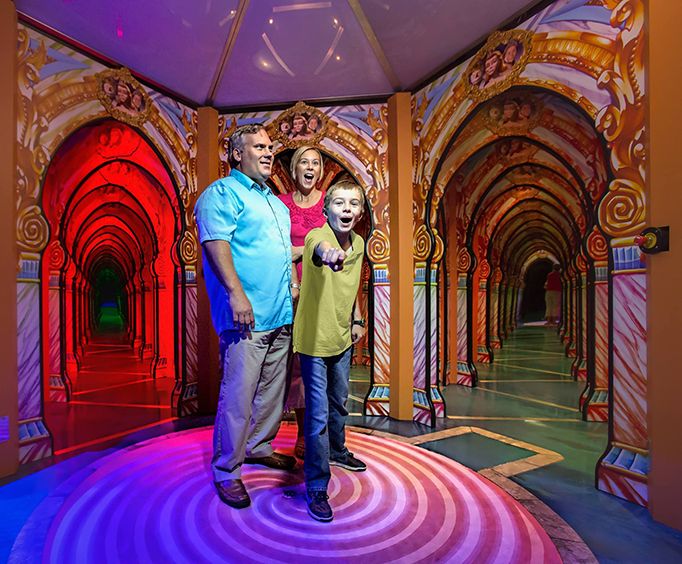 Walk through an incredible two-story museum entirely devoted to celebrity figures, and strike a pose with your favorite actress or action star, recreated in wax so carefully and detailed you would almost think you were standing next to them in the flesh! You will see A-List celebrities, Academy Award Winners, musical superstars, and pop culture icons everywhere you turn in this amazing wax museum. This museum is a landmark in South Carolinas city of Myrtle Beach, and is worth a trip to see the most famous people in show-business, along with your own favorite celebrities all at the same venue!
In this fantastic must-see attraction, you will have the chance to compare your height or strike a funky pose with celebrity icons among hundreds more housed in the Hollywood Wax Museum in Myrtle Beach. These figures are so eerily similar to their flesh-and-blood doppelgangers that you could swear on their authenticity, if only they could talk! This two-story museum is a fantastic stop for those looking to strike a pose and take a selfie with a celebrity, or with all of them! You will want to bring your camera to capture the likenesses of these celebrities and to take all of your celebrity selfies home with you!
About Your All Access Pass Admission
Your All Access Pass admission ticket grants you the opportunity to not only experience all of the fun at the Hollywood Wax Museum, but also the Outbreak - Dread the Undead and Hannah's Maze of Mirrors.
Outbreak - Dread the Undead: At this thrilling attraction, guests will enter a ransacked lab where they'll have to figure out just what happened to unleash this outbreak. Various lab rooms, a morgue, and a rotting basement are just a few of the rooms they'll have to search through to find a cure for the Alpha Strain.
Hannah's Maze of Mirrors: Find out if you are the chosen one with Hannah's Maze of Mirrors. This fantastic attraction allows guests to go through the maze where they'll team up with the King and Queen to rescue Princess Hannah of Savannah from the witch!
Book tickets to all the great family-fun attractions in town for your next family vacation Myrtle Beach package.
Hollywood Wax Museum
Mix and mingle with Hollywood's most famous stars at the Hollywood Wax Museum. This one day pass is good for admission into the museum, where guests will be able to enjoy plenty of fun photo ops with fun props.
All Access Pass - Hollywood Wax Museum, Outbreak - Dread The Undead, & Hannah's Maze Of Mirrors
The All Access Pass grants you access into the Hollywood Wax Museum, Outbreak - Dread the Undead, and Hannah's Maze of Mirrors.
Frequently Asked Questions for Hollywood Wax Museum:
What is included in the admission price for Hollywood Wax Museum?

All wax exhibits are included.

Approximately how long could a customer plan to spend at Hollywood Wax Museum?

Most guests spend about an hour here.

Is photography & video recording allowed?

Yes.

Is parking available at Hollywood Wax Museum? Is it free?

Yes. Parking is free.
Book Now!