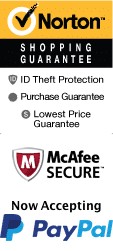 An Evening With Greg Rowles
4750 Hwy 17 S. North Myrtle Beach, SC 29582

Enjoy an evening of music and tons of fun at the Alabama Theatre with the limited-time performance from Greg Rowles. This riveting musical journey takes you on a trip through the industry's most recognized and celebrated tunes, all in the stylings of Rowles who is a talented performer that is sure to impress!
This headlining show is sure to be a delight for music-lovers of all ages. Rowles perfectly exemplifies the talent that Myrtle Beach, SC is known for and offers an evening of magical musical production to enchant all listeners. During the show, you will hear some of his favorite songs in his signature style as well as hear interesting stories about his 41 years in the music industry, giving intimate insight into the entertainment scene of Myrtle Beach and beyond. If you love music and want to learn more about the entertainment scene, don't miss out on this limited-time performance as Greg Rowles takes to the Alabama Theatre stage.
About Greg Rowles
With more than four decades of performing experience under his belt, it is no surprise that Greg Rowles is one of the most beloved entertainers in Myrtle Beach. He has honed his talents since the age of twelve as he got his start in his family band. Gaining his inspiration from artists like George Strait, Ernest Tubb, and Conway Twitty, he went on to master several instruments including guitar, mandolin, dobro, and harmonica. As well as being accomplished at musicianship, he is a talented vocalist as well. He appeared and won a season of 'Star Search', was inducted into the South Carolina Entertainment & Music Hall of Fame, and received the Lifetime Achievement Award from the Carolina Country Music Association. He also emcees two radio shows and has dabbled in producing shows at the Alabama Theatre.
Come to the Alabama Theatre and experience the raw talent and masterful vocals of Greg Rowles. Bringing some of his favorite songs and most inspiring tunes with him to the stage, he creates a memorable and delightful journey through the music scene of Myrtle Beach. Afterward, be sure to check out some other great shows at the Alabama Theatre or book a hotel room in the city to complete all of your vacationing ideas.
Frequently Asked Questions for An Evening With Greg Rowles:
What is the dress code?

Dress code is casual.

Approximately how long is the An Evening With Greg Rowles?

It lasts approximately 2 hours.

In what theater is the show held?

Alabama Theatre.

What is the length of intermission at An Evening With Greg Rowles?

Intermission lasts approximately 15 minutes.

What type of parking do you have?

Parking is free.