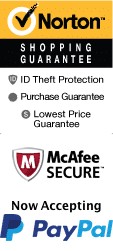 Pirates Voyage Dinner & Show in Myrtle Beach, SC 2023 Schedule

Pirates Voyage Dinner & Show in Myrtle Beach, SC 2023 Schedule
Ahoy, mates! The Pirates Voyage Dinner & Show is the most popular new attraction to hit Myrtle Beach in years. This show is full of swashbuckling excitement that will have your whole family shivering in ye boots. During the show, you can dine on a delicious dinner that is fit for even the heartiest pirate appetite and watch a live show featuring dueling pirates and so much more. The set is one of the highlights of the show and is designed to transport you right into the action to provide you with a realistic adventure experience. Make plans to check out the Pirates Voyage Dinner & Show while you are in Myrtle Beach!
Pirates Voyage Dinner & Show in Myrtle Beach, SC Schedule
Pirates Voyage Dinner & Show

It lasts approximately 1.5 hours.

Date / Day
Available Times
Full Calendar
Pirates Voyage Dinner & Show:
Venture out into the great unknown with this awesome event, which features two full-sized pirate ships, a live action battle for a mysterious treasure, and a 15-foot deep lagoon!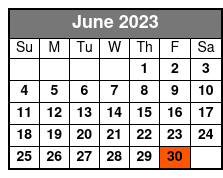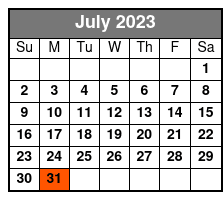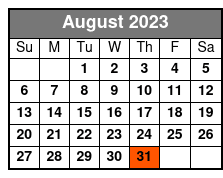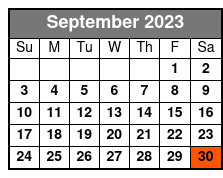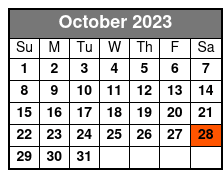 Pirates Voyage Christmas Celebration:
Set sail this Christmas and join the adventure with Captain Scrooge and the mystical spirit of Christmas! See what waits for the Captain as he travels to the past, through the present, and to the future. Be amazing as toys come to life and bring out the child in each of us, and just you wait until you see the spectacular and dramatic live nativity scene! Don't forget about the pirate battle happening on the deck, in the water, and in the sky as Emerald and Crimson fight for lost Christmas treasure!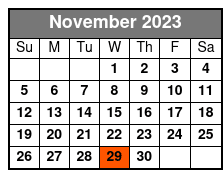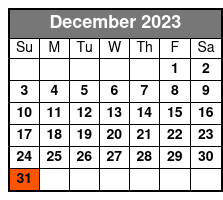 Book Now!