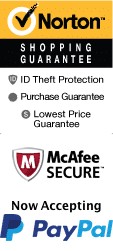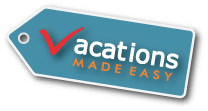 Hershey, Pennsylvania Vacation Packages, Area Information and Online Reservations for Hotels and Attractions
Popular Activities
Hersheypark
This incredible theme park was established in 1907 originally as a playground for employees and their families that worked for Hershey. The park includes over 70 thrilling and fun rides for all ages to make sure everyone in the family has a wonderful adventure during your trip. Enjoy a variety of shows, experience the adrenaline-pumping fast-paced roller coasters, ride a fun and exciting family ride together, or enjoy a delicious chocolate and peanut butter treat from one of the many eateries and dessert shops located at the park. During the hot summer months, Hersheypark also has an 11-acre water park that is complete with water slides, pools, kid play areas, and so much more.
Giant Center
The Giant Center provides amazing entertainment concerts, plays, shows, and more for the whole family. Experience some of your favorite bands, musicians, shows, and more at this 10,500 seat arena for a wonderful adventure for you and your friends and family during your vacation.
Indian Echo Caverns
Located just a short drive away in the city of Hummelstown, Pennsylvania. This amazing limestone cave was discovered in 1802 and was now open for guided tours in the late 1920s. After experiencing the guided tour of the cave, there are many other fun things to do at the caverns including a petting zoo to see many cuddly animals, a gift shop for souvenirs of your travels, playground for the kids, and a gem mill to pan for gemstones and minerals just like they did in the Gold Rush over 100 years ago!
Experience Nature
Hershey Gardens
The beautiful Gardens are a botanical garden and arboretum that was built as a gift to the community. The gardens opened in 1937 and include a butterfly atrium, programs for all ages, interactive hands-on children's garden, and landscaped grounds featuring a variety of plants, flowers, trees, and shrubs to enjoy.
ZooAmerica
The zoo was built to help protect and encourage the conservation of wildlife and natural habitats around the globe. You and your whole family can experience up-close, a variety of amazing wildlife including otters, alligators, turtles, snakes, owls, bears, deer, lions, elk, wolves, and a variety of bird species. The zoo also includes many dining options for a bite to eat during your visit as well as a gift shop for souvenirs to take home.
Arts & Museums
The Hershey Story
Experience the full story of the chocolate company's famous founder as well as the city. At this incredible museum, you can learn the story of the famous entrepreneur that started the well-known company. The museum includes wonderful interactive exhibits for all ages including the Chocolate Lab where you can learn about the ingredients used for making chocolate, chocolate tastings, and so much more. For those that have a deep love for the sweet treat, a stop at this museum is a must to learn all about the history of this delicious delicacy.
AACA Museum
Known as the Antique Automobile Club of America Museum, here, you can explore an expansive gallery of vehicles from years ago. You can see classic cars, buses, motorcycles, tanks, horse carriages, and so much more to see. Also on site at the AACA Museum is the Kissmobile, a cruiser in the shape of three huge 12-foot Hershey Kisses. Automobile lovers will have a wonderful experience at the AACA Museum and will be a great adventure for the whole family as you see tons of automobile wonders from different eras of time.
Hershey's Chocolate World
At this chocolate wonderland, you will go on an amazing sweet adventure through the history of the brand. At the museum, experience interactive exhibits, create your own candy bar, watch a 4D movie, take a tour of a chocolate factory, and after all this has made your sweet tooth cravings go crazy, stop by the shop to grab a delicious treat and souvenirs to remember your unforgettable vacation.
Shopping and Dining
For great shopping opportunities and deals, the Tanger Outlets located down the main Hersheypark Drive near all the fun activities and attractions will be the perfect stop on your list to explore many name brand department stores. Located down Hersheypark Drive are also a variety of dining options to enjoy on your trip so you are never too far from delicious food options.

Knights Inn Palmyra/Hershey PA
Econo Lodge Harrisburg - Hers...
Best Western Premier The Cent...