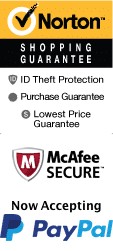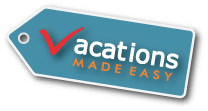 Visit Lake Tahoe, California
Located on the border of California and Nevada, this place has been a favorite vacation destination for nearly 2.7 million people each year. Thought to be one of the most beautiful bodies of water in the United States, people are drawn to the area for that natural beauty, towering mountains, and tall cliffs. There are endless miles of hiking trails, horseback riding opportunities, biking, and water sports. Outdoor activities are not the only thing that you can enjoy here, though. The area has many ski resorts, casinos, high-end shopping, and amazing restaurants.
It was formed about two million years ago and is the nation's second deepest lake, right after Crater Lake in Oregon. But, it is the largest alpine body of water in the United States! The area has a dry summer climate and chilly winters with regular snowfall. Of course, August is the warmest month with an average high of about 78 degrees. In January, the coldest month, the average maximum of 41 degrees and minimum of 15 degrees.
Why should you visit?
You won't find a more beautiful area. Pictures do not do the area justice. Tucked away in the beautiful snowy Sierra Nevada mountains, this area piques everyone's interest. You can hike beautiful mountain trails, lay on sunny beaches on the shores, ski on the snow-covered slopes of Squaw Valley, and so much more. No matter what you plan to do outside, there is no doubt that you will see views of a lifetime so don't forget your camera!
Emerald Bay is something that you cannot miss! When you travel there, you have to spend time in the gorgeous Emerald Bay. This bay is located in the southwest corner and has been a National Natural Landmark since 1969. Hike, walk, or go horseback riding on the scenic lakeside trails up to Vikingsholm, Mrs. Lora Josephine Knight's Scandinavian mansion built in 1929, spend a day at the beach swimming or relax and sunbathe, go scuba diving and paddleboarding or simply admire the panoramic views of the clear waters, steep mountain tops, and glacier-carved granite. Guests can also see the remains of Mrs. Knight's Tea House on the water's only island, Fannette Island.
There are many cruises you can take in the bay. The M.S. Dixie II Sightseeing & Sunset Dinner Cruises takes you out on the water on a beautiful paddlewheel boat. Enjoy panoramic views of the gorgeous scenery or if you are really feeling the live music, take to do the dance floor. Guests can also sip on cocktails and other drinks in between dance moves. Of course, the evening is topped off by a glorious sunset which paints the sky in gorgeous hues of pinks and oranges.
There are so many casinos to choose from. Since the area sits on the border of California and Nevada, there are several casinos on the Nevada side. After a day of exploring the area, unwind and test your luck at one of these awesome places. The themes range from Old West saloons to hip nightclubs, rock 'n roll to upscale, and rustic to edgy. At the casinos, you will find your favorite games. Try slot machines or live-action table games like blackjack, baccarat, or roulette. With nearly twenty casinos, you are sure to find one that fits your style.

Lake Tahoe Vacation Resort -S...
Marriott's Timber Lodge
3 Peaks Resort & Beach Club