Lake Tahoe Sightseeing & Lunch Cruises Aboard the Bleu Wave
2435 Venice Dr South Lake Tahoe, CA 96150
1-800-987-9852
Description
Lake Tahoe Sightseeing & Lunch Cruises Aboard the Bleu Wave Photos (18)
Customer Photos (2)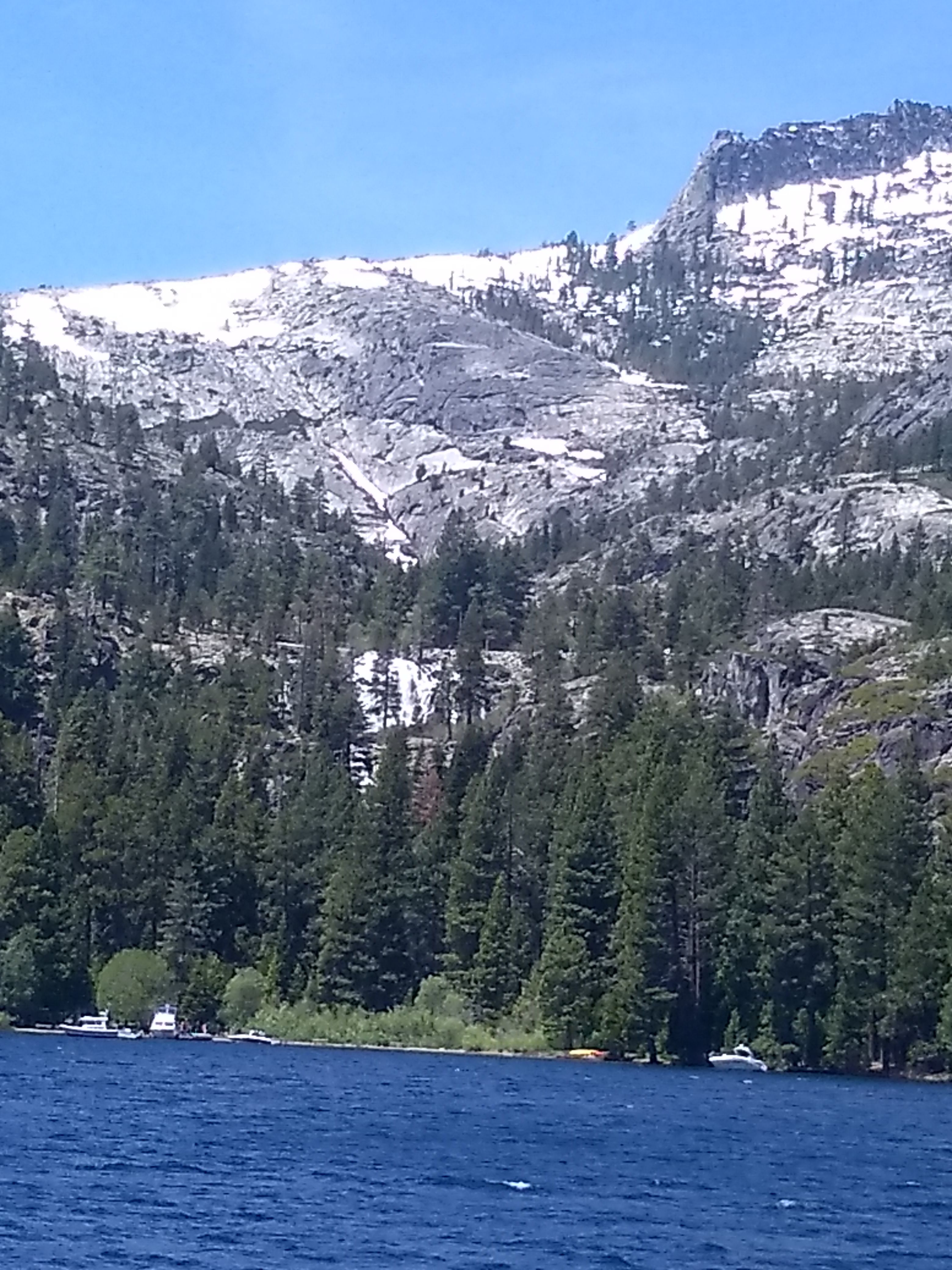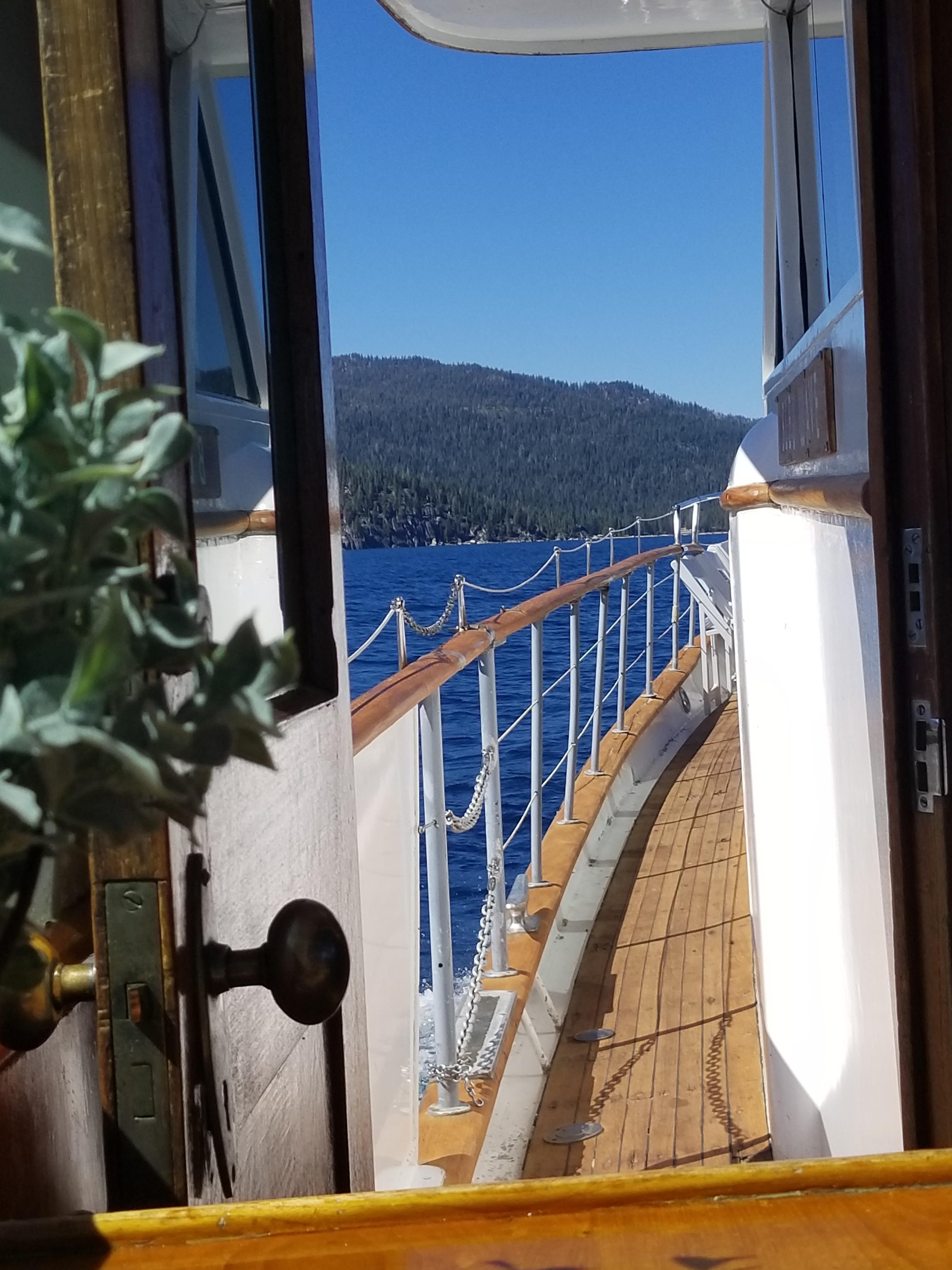 Spend an afternoon aboard this classic yacht and cruise the pristine waters of Lake Tahoe's Emerald Bay.
Set sail on the Tahoe Bleu Wave, a charming yacht that has been all over the world but now calls the cool waters of Lake Tahoe home. You'll depart from South Lake Tahoe and enjoy a delicious lunch as you pass by breathtaking, snow capped mountain tops more than 3,000 feet above the lake and lush forestry that lines the waterside.
Float by the sandy shores of Emerald Bay and be completely enamored by the beauty of Mrs. Lora Josephine Knight's Vikingsholm Castle and what remains of her Tea House at Fannette Island, the only island on Lake Tahoe. Additionally, a picture perfect view of Eagle Waterfall awaits you.
Admire the beautiful ornamentation of hardy, old teak wood and lavish amenities of the Tahoe Bleu Wave as you relax with all the comforts of home. Sit back, sip on your favorite beverage from the fully stocked bar and enjoy the crisp mountain air and serene waters of Lake Tahoe.
About the Tahoe Bleu Wave
The 1996 Tahoe Bleu Wave has traveled waters all over the world and measures in at more than 70 feet long. This million dollar commercial yacht can seat up to 50 guests comfortably and provides comfortable amenities including a fully stocked bar with a fireplace, private lounge, stateroom, outdoor fly bridge, spotless restrooms and full climate controlled main decks and middle quarters.
About Emerald Bay
Emerald Bay sits at the southwest corner of Lake Tahoe, just 12 miles from the city of South Lake Tahoe. It has been a designated National Natural Landmark since 1969 and boasts a gorgeous natural landscape of towering mountains and glacier-carved granite. Winding trails wrap around the bay encouraging visitors to walk, bike or run the scenic paths. The area is home to Vikingsholm, a beautiful mansion of Scandinavian architecture that rests on the shore of Emerald Bay. It was built in 1929 and was the summer home of Mrs. Lora Josephine Knight. The home is on the National Register of Historic Places. Emerald Bay is also home to the remains of Mrs. Knight's Tea House on Fannette Island, the only island on Lake Tahoe. The bay was designated as an underwater state park in 1994 and Emerald Bay Beach is a popular tourist site for sightseeing and water activities such as boating, swimming, scuba diving and paddle boarding.
Reviews
4.2 |
29 reviews
Carol Tull
IL
✓
Verified Traveler
" We really enjoyed the cruise."
It was a great day and boat ride. We really enjoyed the cruise. The dock location was easy to find and communications from your office was very good. Would do it again. Thanks
diane knudtson
OR
✓
Verified Traveler
"best thing we have done"
This was the best thing we have done in along time... The food was good, the drinks were good, the people were so friendly & the staff was great.... Thank you for a great time, we were celebrating my mom's birthday
Linda Smith
AZ
✓
Verified Traveler
"Highly recommend!!"
I have some mobility limitations. Boat was easy to board and it was easy to move about. Multi-level decks gave amazing views. Cruise was beautiful. Lunch was delicious with sandwich fixin's, veggie tray, cheese tray and cookies, and included 2 free beverages. I was picked up at my hotel before and after the cruise, no extra charge. The crew were very friendly and interesting, and shared a lot of information. One of the best cruises i have been on. Highly recommend!!

Rene Stoner
CA
✓
Verified Traveler
"Very relaxing cruise."
Very relaxing cruise. Excellent staff who was very attentive.
Tip: Maybe a short interactive/informative game to play amongst the group.

Book Now!