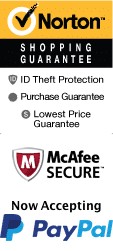 Lake Tahoe Sightseeing Cruises Aboard the Bleu Wave
2435 Venice Dr. South Lake Tahoe, CA 96150
1-800-987-9852
Chat Now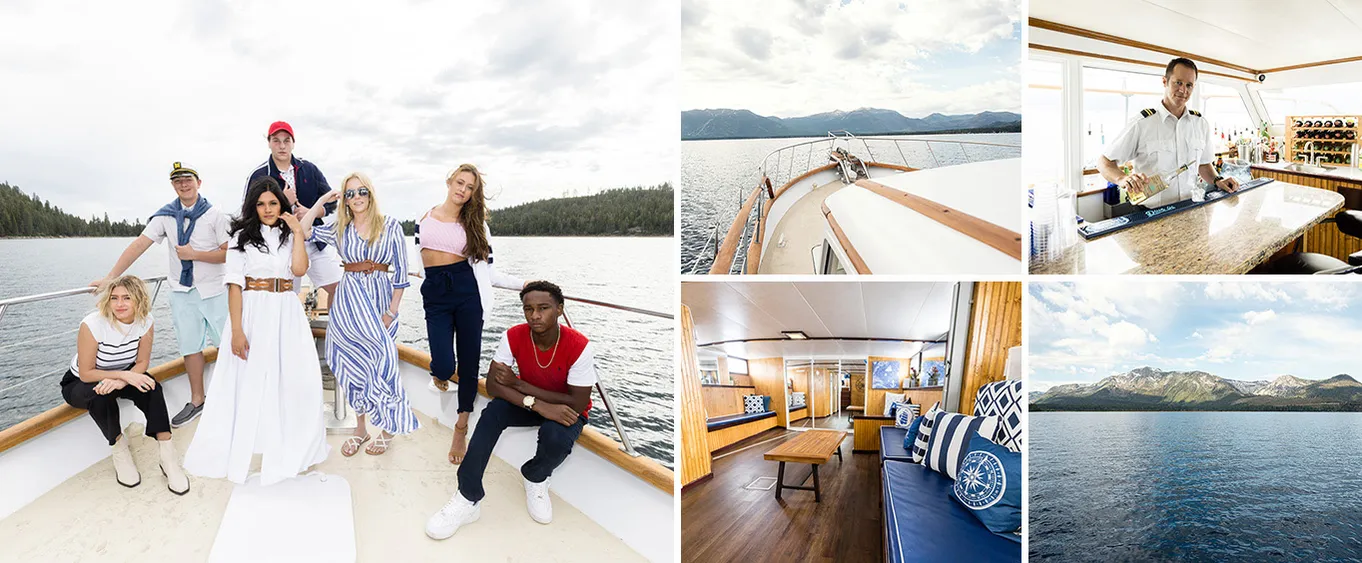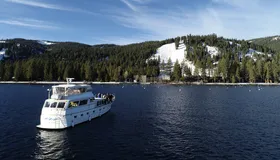 Spend an afternoon aboard this classic yacht while enjoying a cruise in Tahoe or sightseeing adventure around the pristine waters of Emerald Bay while enjoying a fantastic boat tour Lake Tahoe style! Lake Tahoe is world-renowned for its gorgeous scenery and mountain views and Lake Tahoe cruises and Lake Tahoe cruise tours are brimming with adventure. Do not miss out on a wonderful opportunity to experience the best hotspots on Lake Tahoe with a fun cruise aboard one of these Bleu Wave cruises.
Lake Tahoe Cruise Options
Set sail from the Tahoe Keys Marina on the Tahoe Bleu Wave, a charming yacht that has been all over the world but now calls the cool waters of Lake Tahoe home. You'll enjoy sightseeing on a Tahoe cruise as you pass by breathtaking, snow-capped mountain tops more than 3,000 feet above the lake and lush forestry that lines the waterside on this Emerald Bay cruise Lake Tahoe. Comfortably nestled in the towering Sierra Nevada Mountains, this alpine lake is known as the largest in North America, drawing hundreds of thousands of visitors to its shores.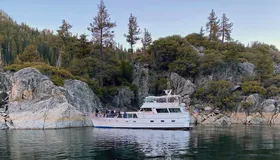 Once you board your cruise Tahoe boat ride Lake Tahoe, you'll float by the sandy shores of Emerald Bay and be completely enamored by the beauty of the area on the Bleu Wave Lake Tahoe. You'll get fantastic views of Mrs. Lora Josephine Knight's Vikingsholm Castle and what remains of her Tea House at Fannette Island, the only island on the lake. Additionally, a picture perfect view of Eagle Waterfall awaits you. Admire the beautiful ornamentation of hardy, old teak wood and lavish amenities of the Tahoe Bleu Wave as you relax with all the comforts of home. Sit back, sip on your favorite beverage from the fully stocked bar, and enjoy the crisp mountain air and serene waters during this unforgettable experience.
Sights you will see on the Bleu Wave Cruise include popular South Lake Tahoe cruise sites such as:
Vikingsholm Castle

: This towering mansion pays homage to the architecture of Lake Tahoe's past. The home features an impressive 38 rooms and gives details about the history of the area and the owner of the estate, Lora Josephine Knight. It is known as 'Tahoe's Hidden Castle' and draws thousands of curious visitors each year. The estate is also considered to be one of the best examples of Scandinavian architecture on the continent. The home is currently in operation as a museum, allowing guests to tour its grounds and enjoy the views of Emerald Bay State Park. You will see this landmark on your boat cruise Lake Tahoe.
Fannette Island

: This is the only island on Lake Tahoe, making it a unique sight to see during your cruise. It is also home to the ruins of Lora Josephine Knight's Tea House, which can be seen on the cruise. See this iconic place on your Lake Tahoe Emerald Bay cruise!
Eagle Waterfall

: Be prepared for stunning Sierra Nevada views and the rush of Eagle Waterfall. This landmark is absolutely gorgeous and is located north of South Lake Tahoe. Visitors can choose to hike the trail up to the waterfall at their own leisure, but it can be seen from the boat on these sightseeing endeavors. It is seen on the cruises in Lake Tahoe.
Guests will also have the chance to see views of wildlife that call Lake Tahoe and the surrounding Sierra Nevadas home on the Mereald Bay Cruise Lake Tahoe. Keep your eyes peeled for beavers, Northern Goshawk, Willow Flycatchers and other birds, the yellow-bellied marmot, and even black bears! Lake Tahoe fish include Kokanee salmon, Lahontan Cutthroat Trout, and Mountain Whitefish.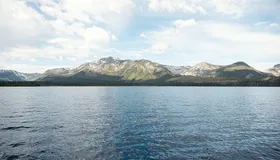 About the Lake Tahoe Bleu Wave
The 1966 Tahoe Bleu Wave has traveled waters all over the world and measures in at more than 70 feet long. This million dollar commercial yacht can seat up to 47 guests comfortably and provides comfortable amenities including a fully stocked bar with a fireplace, private lounge, stateroom, outdoor fly bridge, spotless restrooms and full climate controlled main decks and middle quarters. Its immaculately-kept quarters and a second deck make it the perfect choice when choosing from Lake Tahoe cruises, whether you decide on a private charter tour or public boat cruise or even a Lake Tahoe cruise.
About Emerald Bay
Emerald Bay
sits at the southwest corner of the lake, just 12 miles from the city. It has been a designated National Natural Landmark since 1969 and boasts a gorgeous natural landscape of towering mountains and glacier-carved granite. Winding trails wrap around the bay encouraging visitors to walk, bike or run the scenic paths. The area is home to Vikingsholm, a beautiful mansion of Scandinavian architecture that rests on the shore of Emerald Bay. It was built in 1929 and was the summer home of Mrs. Lora Josephine Knight. The home is on the National Register of Historic Places. Emerald Bay is also home to the remains of Mrs. Knight's Tea House on Fannette Island, the only island on the lake The bay was designated as an underwater state park in 1994 and Emerald Bay Beach is a popular tourist site for breathtaking views, sightseeing and water activities such as boating, swimming, scuba diving and paddle boarding, so be sure to visit on your next
vacation
.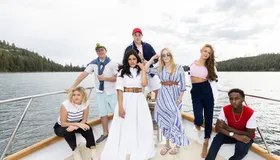 About the Lake Tahoe Cruises on the Bleu Wave
Of course, there are plenty of cruising options when selecting your Lake Tahoe cruise. The Bleu Wave sets sail for several different cruises, including a sunset cruise Lake Tahoe is popular for. From sightseeing adventures to cruise options, lunch cruises, and Tahoe sunset cruise adventures, you and your loved ones can enjoy the finest of scenery and fun in North Lake Tahoe and its surrounding areas. Each of these cruise options provides the best scenery in the area and allows visitors to truly get the best Lake Tahoe cruise experience.
Whether you take a sunset cruise Lake Tahoe, a daytime scenic cruise, a party boat venture, a sightseeing boat cruise, or simply want to get out on the water and see gorgeous Lake Tahoe sights, this sunset cruise Lake Tahoe option is great. Book one of these Tahoe sailing charters on the Bleu Wave and get out to experience the best of Lake Tahoe's natural wonders during your next vacation! south lake tahoe cruises south lake tahoe boat cruise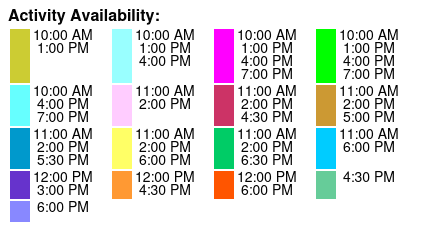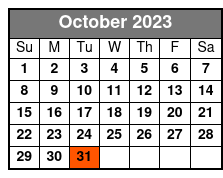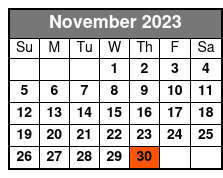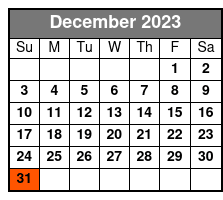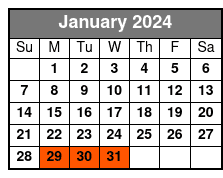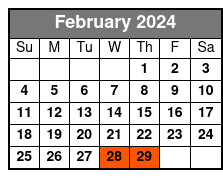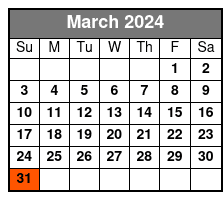 Options:
Lake Tahoe Emerald Bay Sightseeing Cruise Aboard the Bleu Wave
Available 9/30/2023 until 12/31/2023 View Detailed Schedule
Enjoy a fantastic sightseeing cruise on your next trip to Lake Tahoe, CA. This two-hour adventure allows visitors to see some of the most astonishing landmarks in the Lake Tahoe area. View Emerald Bay, Fannette Island, Vikingsholm Castle, and more while learning about local wildlife, history and culture! Lake Tahoe is nestled in the gorgeous Sierra Nevada Mountains and as such is renowned for providing fantastic sightseeing during these cruises. Sail along Emerald Bay while enjoying the perks of the beautiful Bleu Wave sailing boat. During the cruise, guests will also be able to enjoy sodas, juices, coffee, water, personal snacks, and can purchase alcoholic beverages at the bar. They'll also receive one complimentary beer, wine or champagne, adding to the experience. Whether you are fascinated by the wild life of Emerald Bay State Park or glorious mountain views, this adventure provides an unforgettable time for you and your family.
Lake Tahoe Emerald Bay Sunset Cruise Aboard the Bleu Wave
Available 9/30/2023 until 3/9/2024 View Detailed Schedule
Explore the beautiful Emerald Bay of Lake Tahoe on this fun Sunset Cruise! During this venture, visitors will be able to enjoy scenery unlike any other as they enjoy the views and amenities provided by the beautiful Bleu Wave sailing boat. Take a 2-hour venture sailing from South Lake Tahoe to Emerald Bay while enjoying panoramic views of snow-capped mountains and landmarks such as Vikingsholm and Fannette Island. The history of Lake Tahoe is intriguing and you can get an up-close and unique look at the past during your sailing ventures. Included in this cruise is one complimentary beer, wine, or champagne. Guests can also choose to purchase additional sodas, juices, coffee, water, and snacks. An open bar is available for alcoholic drinks. Sip on your favorite drink and soak up the views of a colorful Lake Tahoe sunset. It is the perfect way to end a day of exploring Lake Tahoe and its gorgeous mountain wonders, so do not miss out on the opportunity to sail along Emerald Bay on the Bleu Wave.
Reviews

Bryan English
North Richland Hills, TX
✓
Verified Traveler
This is the second time we took the lunch cruise, absolutely amazing!! The captain and crew were very nice and accommodating. The shuttle from our hotel was great, dan gave us tahoe facts as we drove. The food, we had pasta, salad, bread, warm chocolate chip cookies, so good. And the view is stunning! We definitely will be back on the blue wave!!!!

Bret Washichek
Denver, CO
✓
Verified Traveler
Phenomenal! Beautiful! Time stood still! Fascination was all around us. The captain ????? Is very personable with everyone. Crew is fun, hi five with everyone as they boarded with a big smile and hello. The food, great, just what we expected and more. Thank you for a great time.
Tip: Plan for heavy traffic in tahoe around south shores. Arrive early and walk around and enjoy looking at all the beauty of the lake.

Jason Severson
Tehachapi, CA
✓
Verified Traveler
"My family loved this cruise"
My family loved this cruise around the lake aboard this beautiful boat... It was comfortable, restrooms were clean and always available, the seating was luxurious and abundant and you had the freedom to explore -my 6yo boys loved finding all the nooks and crannies. The food was wonderful and available the whole cruise, the captain and crew were highly informed and gave an interesting talk of the statistics and history of the lake, the boat and emerald bay, the island and the inhabitants of the region. Safety was paramount for these friendly informative professionals.
Tip: Bring a camera, appropriate gear for the weather and an appetite for the food and adventure.

Rene Stoner
Stockton, CA
✓
Verified Traveler
Very relaxing cruise. Excellent staff who was very attentive.
Tip: Maybe a short interactive/informative game to play amongst the group.
Frequently Asked Questions for Lake Tahoe Sightseeing Cruises Aboard the Bleu Wave:
Are alcoholic beverages served at Lake Tahoe Sightseeing Cruises Aboard the Bleu Wave?

Yes, alcohol is served to guests 21 and older with valid ID.

What type of parking do you have?

Free parking is available.

Approximately how long is Lake Tahoe Sightseeing & Lunch Cruises Aboard the Bleu Wave?

The cruise lasts approximately 2 hours.

How many decks or levels are there aboard the Lake Tahoe Sightseeing & Lunch Cruises Aboard the Bleu Wave?

There are three decks.

What lake or river does the Lake Tahoe Sightseeing & Lunch Cruises Aboard the Bleu Wave cruise on?

Lake Tahoe.

What is the dress code?

There is no dress code; just dress comfortably!
Book Now!