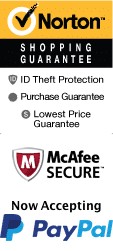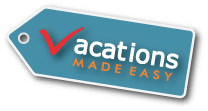 Find Reservations for Tampa Bay, FL Attraction Tickets, Show Tickets, Sightseeing Tours & Complete Vacation Packages Online
Popular Tampa Bay Attractions
Busch Gardens Tampa
This amazing theme park allows for you and your whole family to enjoy a fun adventure together on your next trip to Florida. The
Busch Gardens theme park
includes a variety of thrilling rides, coasters, family rides, live shows, and animal habitats to make sure you all have a great time. Whether you want thrilling high-speed non-stop action from rides such as Falcon's Fury, Sheikra, Montu, Scorpion, and more, or if you prefer a leisurely family ride together on rides such as the Serengeti Railway, Air Grover, SandSerpent, and more, you can make sure tons of fun will be had. Make sure to stop by the twelve animal exhibits to see lemurs, chimps, gorillas, cheetahs, and more for an amazing sight to see. The park also includes great restaurant options to dive into a great meal while at the park to keep your energy up and your belly full.
Calypso Queen Cruises
The Calypso Queen Cruises allows you to enjoy a variety of cruise options to experience the beautiful bay area. The colorful boat will provide a great way to head out into the waterways of the area with air conditioned enclosed dining areas, two bar areas, and a top open deck for the perfect sightseeing views possible of the shoreline. The cruise offers a sightseeing tour to relax and enjoy the views, lunch cruise for a delicious buffet meal out on the water, or a dinner cruise for a fantastic evening buffet meal as the sun sets and live entertainment makes your night an unforgettable evening.
Beat the summer heat wave while on your next getaway at Adventure Island. This family-friendly water park includes an expansive amount of fun water slides, pools, rivers, and more for everyone to enjoy. Slides at the park include Riptide, a four lane racing slide, Runaway Rapids, high-speed altitude slide, Wahoo Run, a family raft slide, and so much more. If there are young children in your party, there are perfect places around the park for them including splash areas, water jungle gym, and more. With so many wild water rides, you and your family can splash into an awesome experience together at Adventure Island on your next weekend getaway.
Architectural Wonders/Historical Landmarks
Sunshine Skyway Bridge
This cable-stayed bridge connects St. Petersburg to Terra Ceia in the Lower Tampa Bay area of Florida. The bridge opened in 1954 and stretches over 4 miles in length and is a beautiful sight while around the local waterways of the area.
Riverwalk
This 2.6-mile long walkway provides a beautiful experience along the gorgeous waterfront. The area includes delicious restaurants, amazing shops, live entertainment, bars, and so much more to enjoy the local scene. Ride a bike rental or take a leisurely stroll down the Tampa Riverwalk on your next vacation!
SS American Victory Mariners' Memorial
Relive American history on the SS American Victory ship. The ship served in World War II, Korean War, and the Vietnam War and was used to transport cargo, ammunition, and soldiers to and from the United States. Today, the ship serves as a museum to teach guests about the history of the beautiful ship.
Experience Nature
The Florida Aquarium
This amazing aquarium allows you and your family and friends to connect with the sea through a variety of exhibits and displays featuring beautiful marine life from the Gulf of Mexico and Atlantic Ocean. The aquarium includes a variety of marine life to discover including stingrays, sea turtles, jellyfish, eels, otters, alligators, snakes, octopus, seahorses, sharks, and a variety of different species of fish. The aquarium also includes a 4D Theater to get an immersive look into the ocean or enjoy a fun cartoon for young kids in your party. The 15-minute films include added effects such as bubbles, snow, water mist, vibration, wind, and so much more to put you right into the action.
Snorkel Swim with Manatees Tour
Embark on a fun adventure to experience manatees up-close. With this tour, you will head to the beautiful Crystal River where manatees love to flock to each year for warmth. The animals have become extremely friendly and allow guests to swim and snorkel alongside them as they explore the crystal clear water. They love to be petted and will make your next outdoor activity a memorable one for all. The adventure includes all the swimming gear to make sure you have everything you need during the tour on your next vacation to the area.
Art & Museums
Glazer Children's Museum
This fun-filled children's museum allows kids to use their imagination and creativity to keep their minds growing to help them discover and connect with the world. Kids can learn new amazing things at a variety of exhibits including Artsmart for painting and dance, Central Bank to learn how to save money, Cruiseship to dig for treasure, Engineers' Workshop to design and build with Legos, Forts to grow your imagination and build an epic fort, and so many more! Your kids will have an excellent time playing, learning, and experiencing this amazing museum.
Henry B Plant Museum
Originally a historic hotel built in the area during the 1880s by Henry Bradley Plant. It is now home to the University of Tampa and the Henry B Plant Museum to keep the legacy of the hotel and tell the story of this amazing landmark and the life of Henry Plant.
Shopping, Dining, & More
This lovely area of Florida includes amazing shopping areas to explore. The International Plaza and Bay Street is known as the most distinctive shopping and dining area of Florida. Home to a variety of amazing outlet stores and restaurants to explore at this outdoor shopping mall for the best shopping opportunities around. Or, enjoy the great dining nightlife scene of Hyde Park Village featuring local shops, boutiques, food trucks, and so much more to enjoy in this beautiful hidden gem.

Hilton Tampa Downtown - Tampa...
Holiday Inn Express Hotel & S...
AC Hotel by Marriott Tampa Ai...