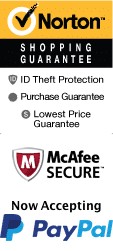 Busch Gardens Tampa
10165 N McKinley Dr Tampa, FL 33612
1-800-987-9852
Chat Now
Busch Gardens Tampa theme park - It's like going on Safari - with thrill rides!
The tropical landscape, exotic animals and thrill rides make for a vacation filled with excitement and adventure. Ten African themed park areas with animals, rides, entertainment, and food, provide a thrill every second of the way! Twelve animal exhibits featuring cheetahs, gorillas, chimps, meerkats, lemurs, orangutan, tigers, elephants and more African favorites, some in free-roaming herds. Some are interactive exhibits where you can get up close and personal and maybe even feed a kangaroo!
Did we mention rides? There are rides for the whole family, from the extreme thrill-seekers to family rides and kiddie rides. The newest thrill ride, Falcon's Fury mimics the flight of a bird of prey diving for quarry. This tower drop ride pivots 90 degrees to plunge 60 mph facing the ground!
After seeing all of these animals and riding the thrilling rides, you'll have definitely worked up an appetite. Get ready to have your hunger quenched when you stop at one of the park's many eateries, including the Garden Gate Cafe, where you can enjoy a pizza and pasta buffet and enjoy your favorite Coca-Cola beverage, or visit the Desert Grill, where a delicious family-friendly menu awaits you with items like baby back ribs, spaghetti and meatballs, Italian sausage sandwiches, and many more.
Brand New for 2023:
The Serengeti Flyer is now open! As the world's tallest and fastest ride of its kind, this new thrill ride is sure to impress. The Serengeti Flyer is comprised of two dueling arms that reach up to speeds of 68 miles per hour with a max peak of 135 feet in the air, giving impressive views of the park and tons of adrenaline-pumping action.
Thrill Rides

Falcons Fury: Tower drop ride pivots 90 degrees and plunges riders facing toward the ground!
Cheetah Hunt: A triple launch coaster; the parks longest thrill ride.
Tigris: Florida's tallest launch coaster that sends you through breath-taking drops, twists, and a 150-foot sky launch all at the speed of over 60mph!
SheiKra: Ride this incredible dive coaster that includes a water feature, 70 miles per hour thrills, an underground tunnel, loops, and more.
Kumba: Loops, spirals, and drops highlight this exciting steel roller coaster, which features one of the tallest vertical loops in the world.
Montu: Feel the surge of excitement on Montu, one of the world's longest and tallest inverted roller coasters.
Scorpion: Stinging speeds and drops highlight this steel coaster experience.
Congo River Rapids: Traverse the white waters of the river aboard a 12-person raft.
Stanley Falls: Cool off on this log flume-style water ride.
Kid and Family Rides
Serengeti Express: Relaxing train ride through the park past free-roaming zebra, giraffe, and ostrich.
Cobra's Curse: Reaching speeds of up to 40mph, this family spin roller coaster will launch you into a 70-foot vertical lift that will be fun for the whole family.
The Wild Surge: (currently closed) This ride launches you from deep in a crater to above a waterfall.
Air Grover: A junior roller coaster perfect for kids and their parents.
SandSerpent: Fun-filled family coaster climbs 5-stories high.
Skyride: (currently closed) Cable car ride that gives you a bird's eye view of the tropical park.
Live Shows

Let's Play Together: The stars of everyone's favorite Sesame Street show bring a lovely story about fun and friendship during this display.
Turn It Up: Ice skating performance that includes contemporary choreography and eclectic pop music.
Cirque X-Scream: Enjoy the thrills of aerial acrobatics as you see everything from stunts to balancing acts. It's sure to be a blast!
Good food, great fun, and awesome animal exhibits, your trip to Busch Gardens Africa is going to be an unforgettable one. Bring the whole family and have a memorable vacation with Busch Gardens! For a wet, wild experience visit the neighboring sister water park Adventure Island, too!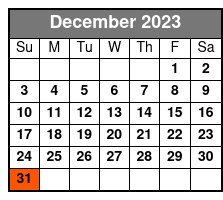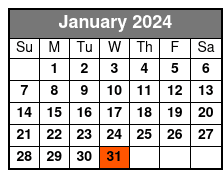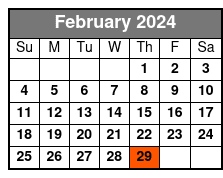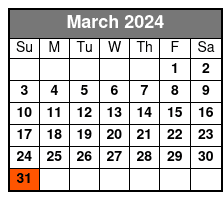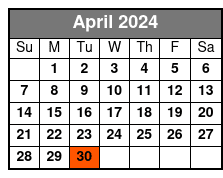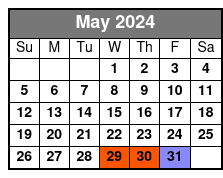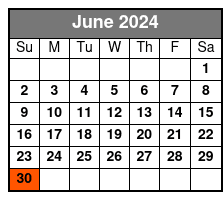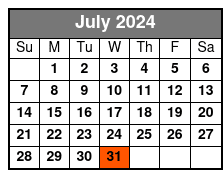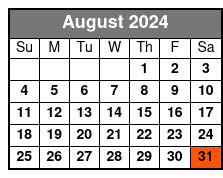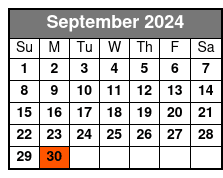 Options:
Busch Gardens Single Day Ticket
Available Now until 12/31/2024 View Detailed Schedule
With this single-day admission to Busch Gardens, you can enjoy the sights, sounds, and activities in this fantastic Florida theme park! Designed as a 19th century African-themed animal park, the park offers guests the opportunity to see native African animals and wildlife in addition to all the other fun activities at the park.
Busch Gardens & SeaWorld 2 Park 2 Day Combo Ticket
Available Now until 12/31/2023 View Detailed Schedule
Ages 3 and older. Valid for admission for both Busch Gardens in Tampa and SeaWorld in Orlando.
Busch Gardens & Aquatica 2 Park 2 Day Combo Ticket
Available Now until 12/31/2023 View Detailed Schedule
Ages 3 and older. Valid for admission into both Busch Gardens and Aquatica.
Reviews

Joyce Dunlap
Middletown, VA - Virginia
✓
Verified Traveler
"Nice! And vacations made easy really DID make it easy"
Nice! And vacations made easy really did make it easy, everything thing went as planned , except 1 day of a rain shower, i guess vacations made easy can't do anything about that :). I'll definitely use them next time too

Bernadette Barr
Nassau, Bahamas
✓
Verified Traveler
"Everything was fantastic"
Everything was fantastic, we really enjoyed ourselves...Will love to go again and experience another park. The experience at busch gardens as phenomenal....
Tip: Being able to see and experience wildlife in the open was fantastic

Michelle Poole
Tampa, FL
✓
Verified Traveler
The kids had a blast! My younger son wasn't tall enough to ride the big rides but had fun in dragon land

Eddii Dynamic
Florida
✓
Verified Traveler
"I totally love BUSCH GARDENS!"
I totally love busch gardens!
Frequently Asked Questions for Busch Gardens Tampa:
Are wheelchairs and strollers available at Busch Gardens Tampa

Wheelchairs $20. Motorized wheelchairs $50. Strollers $20.

What on-site amenities are available?

ATMs, lockers, shops, kennel services, restaurants.

What style of dress is recommended?

Casual family-friendly attire and closed shoes.

Is parking available on-site?

Onsite parking is available for $25.

Are lockers available at Busch Gardens Tampa?

Lockers are available for a rental fee. Standard $15/day; Large $20/day; Jumbo $25/day.

Are alcoholic beverages served at Busch Gardens Tampa?

Yes. Guests must be 21+ and bring ID.

Is smoking allowed inside Busch Gardens Tampa?

Outdoor smoking stations are located throughout the park.
Book Now!