Tampa Bay, FL Attractions
Tampa Bay Area Attractions
You can board the Calypso Queen Sightseeing, Lunch, & Dinner Cruises Clearwater boat in Clearwater Florida. This dinner cruise attraction will take you through the beautiful waters of Florida as you dine and have a great time with your family and friends. This is a buffet style dinner cruise so you will be able to pick and eat the food that you like. Drinks and music are also included in your voyage and the cruise will last about two and a half hours. It is handicap accessible for any of your special needs guest and the cruise is appropriate for all ages.
<
Jan 28
N/A
Feb 14
N/A
>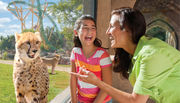 Rooted in the outskirts of Tampa, Florida, Busch Gardens of Tampa is an exhilarating theme park that is sure to provide family-friendly fun for all guests involved. The main attraction at Busch Gardens is their roller coasters, as the amusement park boasts incredible rides such as the Tigris, Congo River Rapids, Falcons Fury, and many others. Additionally, there are a wide variety of fun rides available for younger children as well, as kids can enjoy the Serengeti Railway, Air Grover, Cobra's Curse, and several other family-friendly rides. Finally, guests to Busch Gardens of Tampa have access to a wide variety of live shows, including Critters Inn Charge, The Not-Too-Spooky-Howl-O-Ween Radio Show, Rock A Doo Wop, and many other live shows.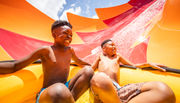 Tampa, Florida is a beautiful place to visit with plenty of attractions for the whole family to enjoy. One of the most exciting places to head to would be the Adventure Island Waterpark. It offers 30 acres of amazing outdoor water experiences. There are more than just waterslides though. You can enjoy relaxing beaches, exhilarating rides, and there's room for other activities like beach volleyball. There are a couple of different pools. One of them is 17,000 square feet and has waves come through every five minutes. Then, there is a pool that your children and your inner child will adore. It has platform jumps, a rope walk, cable drop, slides, and even a waterfall.
Mar 06
N/A
Mar 07
N/A
Mar 08
N/A
Mar 09
N/A
Mar 21
N/A
Mar 22
N/A
>
Embark on an amazing adventure in the Tampa Bay area. Enjoy a Calypso Breeze sightseeing tour attraction. Tours vary based on visitor choice. Lunch and dinner cruises include meals and a complimentary drink. Visitors can sit back and relax while enjoying the sights. Those looking for a more active experience can get up and dance to the music the onboard DJ is playing. A full-service bar is available. This two-story boat was designed with passenger comfort in mind. It is fully air-conditioned to help guests stay cool and comfortable, no matter how hot the weather is. These cruises are perfect for the entire family. They are also fantastic for couples who are looking for a fun experience to enjoy together.
<
Jan 28
N/A
Feb 14
N/A
>