Tampa Bay, FL Attractions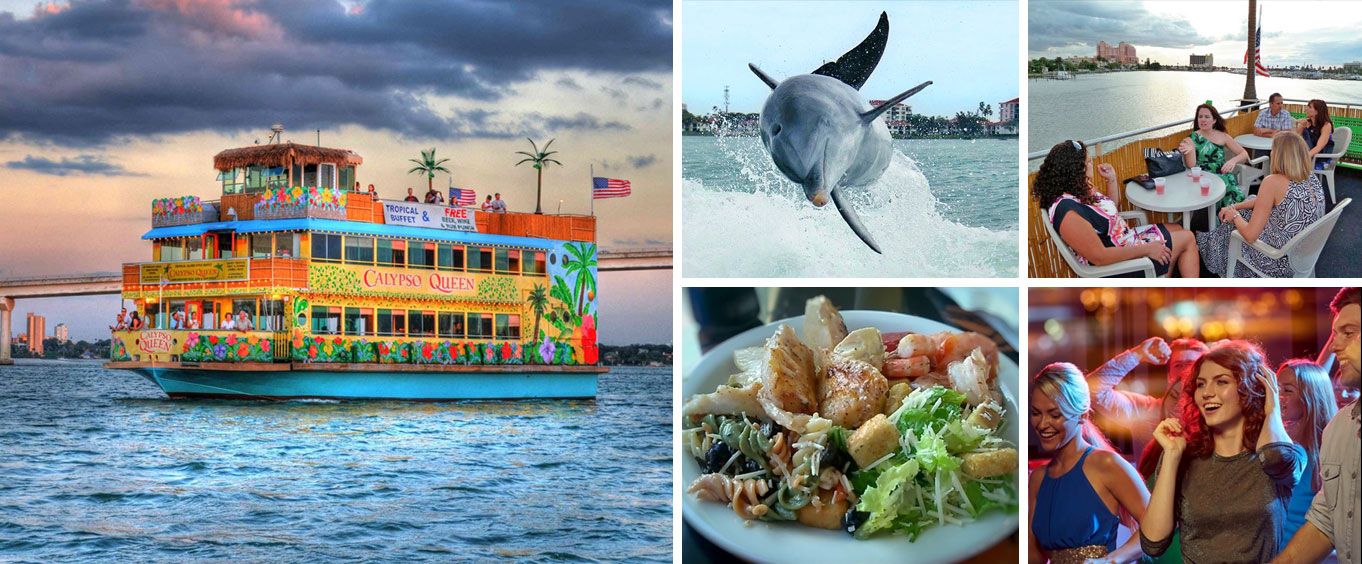 Whether you plan on taking a relaxing float on a cruise or an exciting trip to a theme park, a trip involving the Tampa Bay, FL attractions is sure to be enjoyable. Browse and book numerous options online today!
Tampa Bay Area Attractions
The Calypso Queen sightseeing attraction is a fun experience that includes a delicious lunch on board a colorful boat that takes passengers by some of the beautiful buildings in the area.
Available 105 days between Sep 18 & Dec 31
Have lunch on the water or watch dolphins play in their natural habitat on the Calypso Breeze attraction. Whether you are taking a family vacation or enjoying a date on the water, these cruises are an awesome addition to your Florida getaway.
Available 107 days between Sep 16 & Dec 31
Bring the entire family to ZooQuarium to see over 2,000 animals and learn about them at this fantastic attraction. You'll enter a whole new world at ZooTampa at Lowry Park.
Available 106 days between Now & Dec 31
Heated pools, twisting slides and white sand beaches await you along with an African safari attraction, roller coasters and recharge points at Mango Joe's and the Surfside Cafe.
Available 25 days between Now & Oct 27
Sep 17
N/A
Sold Out
Sep 18
N/A
Sold Out
Sep 19
N/A
Sold Out
Sep 24
N/A
Sold Out
Sep 25
N/A
Sold Out
Sep 26
N/A
Sold Out
Oct 01
N/A
Sold Out
Oct 02
N/A
Sold Out
Oct 03
N/A
Sold Out
>
Busch Gardens is known all over as one of the best attractions for families but what makes Busch Gardens Tampa special is that it has a safari feel to it with some exciting thrill rides and thrilling animals as well.
Available 77 days between Now & Nov 30