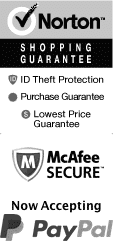 Things to Do in Tampa in November 2023
Head out to Tampa, FL to enjoy an incredible vacation in the area. Guests are certain to have a fun time exploring the coast with its many water adventures as well as an array of family-friendly adventures. From cruises to shows and everything in between, you will be entertained as you make some awesome new memories. Do not miss out!
Top Things To Do In Tampa Bay Area in November
Nov 1, 2023
to
Nov 30, 2023
Tampa Lunch & Dinner Cruises aboard the Starlite Majesty of Clearwater Beach, FL
Schedule
November brings pleasant weather and fewer crowds, making it an ideal time to embark on the Starlite Majesty Lunch/Dinner Cruise in Tampa Bay. Marvel at the stunning views of the city skyline as you indulge in delectable cuisine and refreshing drinks. The three-hour cruise offers an unforgettable experience with live entertainment and a dance floor. Don't miss this opportunity to create lasting memories and take in the beauty of Tampa Bay during the month of November.
Nov 1, 2023
to
Nov 30, 2023
Calypso Queen Lunch, & Dinner Cruises Clearwater
Schedule
November is a fantastic month to experience the Calypso Queen Cruises in Clearwater Beach, Florida. The warm and sunny weather of the area is perfect to spend a relaxing day on a leisurely cruise. As this is the off-season, visitors can take advantage of fewer crowds and lower prices. The cruising experience will offer spectacular views of the coastline over the Gulf of Mexico. The on-board entertainment and delicious tropical drinks make it an ideal way to unwind and enjoy the beautiful scenery.
Nov 1, 2023
to
Nov 30, 2023
Scenic Cruise on Crystal River
Schedule
November is the ideal time to visit Crystal River, Tampa for a scenic cruise. During this month, the weather is perfect for a relaxing boat ride, offering comfortable temperatures and fewer tourist crowds. Moreover, the manatees begin to migrate to the Crystal River for warm shelter, providing a captivating spectacle to the visitors. You can also spot dolphins, birds, and stunning sunsets, making the cruise a truly remarkable and unforgettable experience.
Nov 1, 2023
to
Nov 30, 2023
Tampa's ZooQuarium Admission Ticket
Schedule
November is an ideal month to visit Tampa's ZooQuarium with milder temperatures, making your exploration comfortable and enjoyable. Witness a wide array of exotic animals and aquatic species without the typical summer crowds. The leafy trails and boardwalks burst with autumn colors, providing a picturesque backdrop for this educational adventure. Fewer tourists also mean better chances of interactive experiences and a more personal encounter with Tampa's rich biodiversity. Immerse in a riveting wildlife journey this November!