Tampa Bay, FL Sightseeing Tours

Experience the sights, sounds, and smells of the Tampa Bay area with one of these awesome sightseeing tours! Learn the history and culture of this city and its surrounding area for a fun and exciting tour!
Tampa Bay Area Sightseeing Tours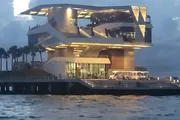 Sightseeing Tours of the Tampa Bay Beaches via Luxury Mini Van is a must-do activity in the Tampa Bay Area. This private tour takes you on a customized journey along the stunning beaches of the Gulf of Mexico, stopping at numerous points of interest along the way. With its comfortable, climate-controlled mini-van and knowledgeable driver, it's the perfect way to relax and experience the beauty of the Florida coastline. Don't miss out on this unforgettable excursion. Along the way, you will journey through stunning coastal lands and see places like Treasure Island, St Pete Beach, and Clearwater Beach. Exploring the beaches gives some great insight into Tampa Bay's local life, and you can admire the ocean from a comfortable climate-controlled minivan.
Sightseeing Tours in Clearwater offer an unforgettable experience, taking visitors around some of the most beautiful locations in the Tampa Bay Area. Travel through charming downtown areas, beautiful beaches, and marinas while enjoying the open-air and informative tour. Highlights include passing by notable landmarks such as the 50-ton Clearwater Beach Arch and the causeway bridges. With the views and fun facts from the guide, travelers gain a deeper appreciation for the beauty of Florida's Gulf Coast. Get out and discover some of the most notable sights in the Clearwater area while enjoying a marvelous and exhilarating sightseeing adventure!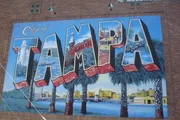 Sightseeing Tours begins the VIP Private Tampa Historic Tour, an exciting activity to experience the rich culture of Tampa Bay, Florida. This tour offers a unique opportunity to explore the city's historic neighborhoods, landmarks, and museums. The tour guide offers an informative insight into the history of Tampa, from its earliest days to its modern growth. The VIP treatment includes personalized attention from the guide, a luxury vehicle, and the freedom to customize the itinerary to suit your interests. This immersive and comprehensive experience is the perfect way to discover Tampa Bay's colorful past. No matter your itinerary in the Tampa Bay area, you will benefit from embarking upon this vibrant tour which gives insight into the surrounding area like no other tour can accomplish.