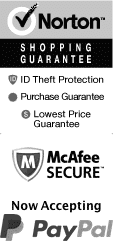 Things to Do in Tampa in October 2023
October is an amazing time to visit Tampa! With its weather still a nice warm temperature and its activities offering some of the best fun in the country, heading here on a great vacation is certain to be a remarkable time for all ages. Experience Tampa's wonder and have an amazing time!
Top Things To Do In Tampa Bay Area in October
Oct 1, 2023
to
Oct 31, 2023
Calypso Queen Lunch, & Dinner Cruises Clearwater
Schedule
October is the perfect month to explore the beauty of the Florida coast on a Calypso Queen Cruise. The cruise takes you through the serene waters of Clearwater Harbor, while live music and delicious food enhance your experience. The dolphins and manatees come out to play, adding to the excitement. The calm waters make for a smooth ride, and the friendly staff ensures a fun-filled evening. A perfect activity to enjoy during October's mild weather.
Oct 1, 2023
to
Oct 31, 2023
Tampa Lunch & Dinner Cruises aboard the Starlite Majesty of Clearwater Beach, FL
Schedule
October is an excellent month to experience the Starlite Majesty Lunch & Dinner Cruise in the Tampa Bay Area. The cooler autumn weather offers a more comfortable experience aboard the luxurious yacht, with stunning views of the city and its gorgeous sunsets. Whether it's a romantic dinner for two or a lunch gathering with family and friends, the Starlite Majesty offers delectable cuisine and first-class service that makes for a memorable experience. Don't miss out on this perfect opportunity to indulge in the beauty of Tampa Bay with the Starlite Majesty Cruise.
Oct 1, 2023
to
Oct 31, 2023
Scenic Cruise on Crystal River
Schedule
October is an ideal time to take a Scenic Cruise on Crystal River. At this time, the weather in Tampa Bay Area, Florida, is refreshingly cool yet comfortable, perfect for cruising. October also marks the start of manatee season and the stunning sight of these gentle creatures in their natural habitat is a mesmerizing spectacle. Add this to the serene beauty of the sun setting over Crystal River, and you've got an unforgettable travel experience right there!
Oct 1, 2023
to
Oct 31, 2023
Tampa's ZooQuarium Admission Ticket
Schedule
October is the perfect time to visit Tampa's ZooQuarium with cooler weather, making outdoor exploration more comfortable. This experience offers fun-filled interactive wildlife adventures with more than 1,300 animals. Watch the fascinating seasonal behavior of animals, and enjoy the park's fall decorations. Thrilling rides and unforgettable educational shows ensure the best combination of learning and entertainment. The October visit also allows for fewer crowds, ensuring a more intimate zooquarium encounter.