Starlite Sapphire Sightseeing Cruises of St Petersburg

3400 Pasadena Ave S St Petersburg, FL 33707
1-800-987-9852
Description
Starlite Sapphire Sightseeing Cruises of St Petersburg Photos (7)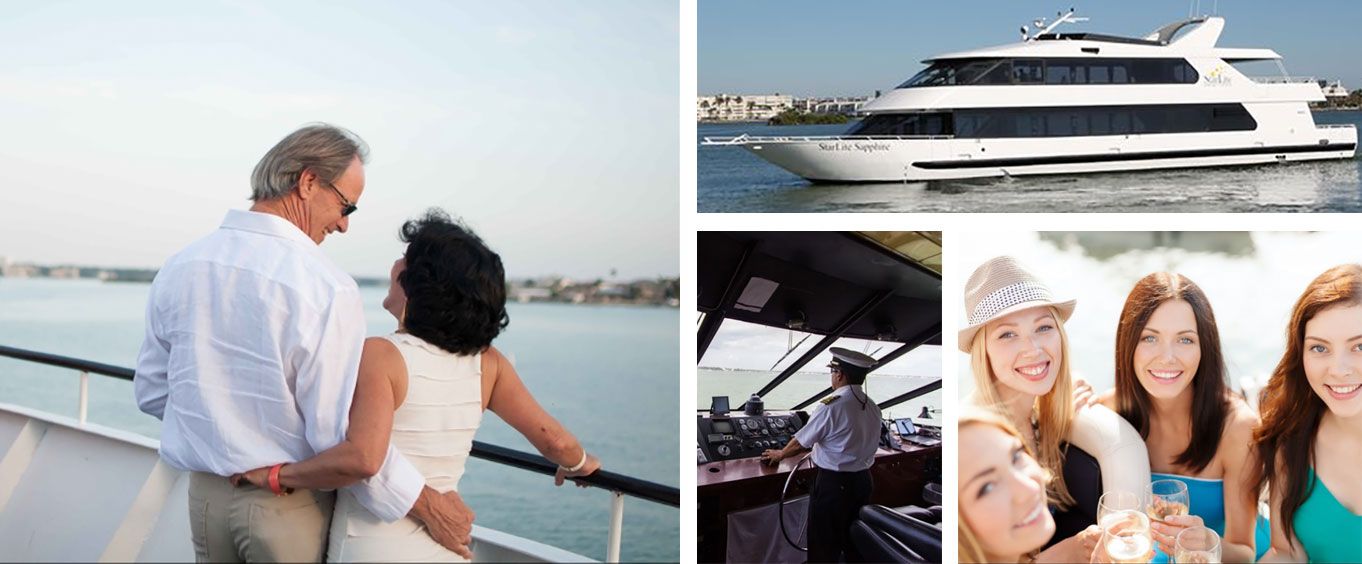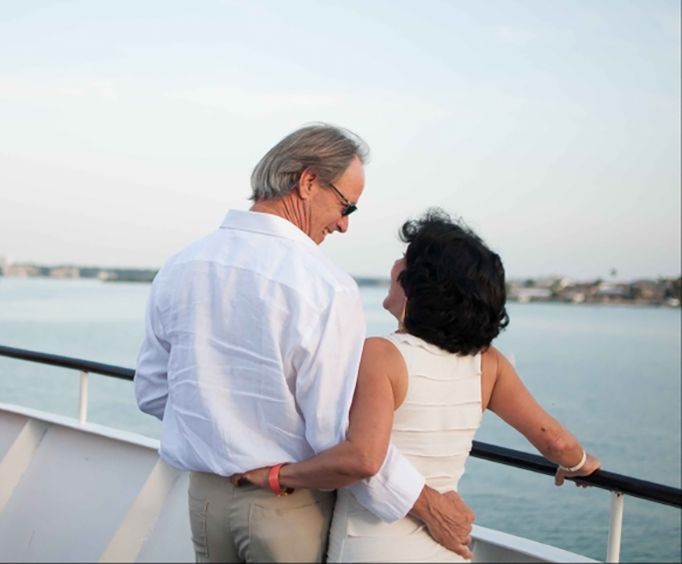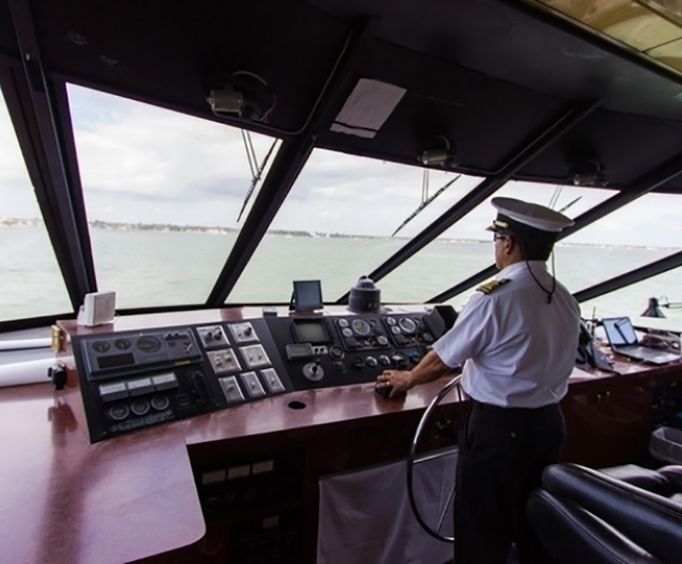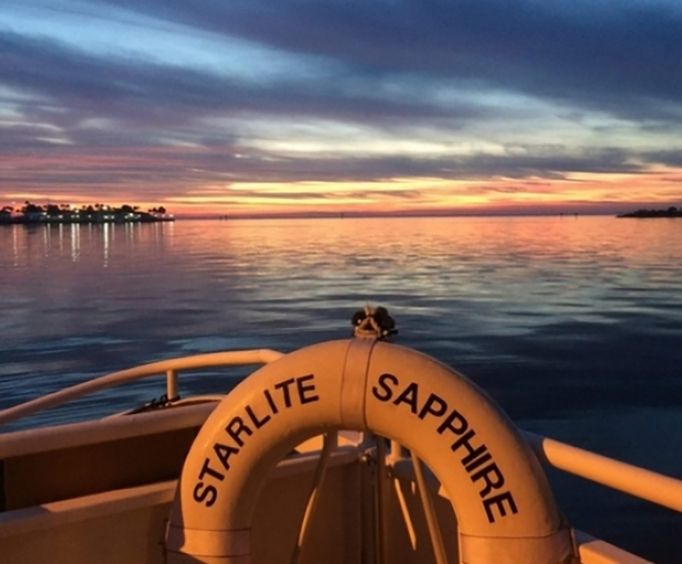 Do not miss your chance to experience a scenic cruise aboard one of Florida's most amazing vessels, the StarLite Sapphire. StarLite cruises, dubbed Florida's number one Dining Cruise Line, has grown from a single vessel operation to the state's largest operating daily excursion fleet in its 30 years of business. There are a number of different tours available, all aboard a sleek dining yacht, so there is sure to be something to fit your needs and leave a lasting impression.
With each tour, guests will get to listen to an expert narration of the area's exciting history as you cruise the beautiful waterways. Plus, all guests are welcome to come meet the captain of the ship. With more than 3-million satisfied customers to date, you won't want to miss your chance to embark on one of the best-valued cruises in St. Petersburg.
All of the cruises will last at least 90-minutes. Each cruise has a unique feel, some with entertaining variety shows and dancing and others with variety shows and dancing, making a StarLite Sapphire cruise the perfect option for a day of family fun, an exciting excursion with all of your friends, or an overdue date night.
More About St. Pete Beach
St. Pete Beach sits just outside of Tampa Bay, making it the perfect destination for a day trip from Tampa or even Orlando. St. Pete Beach has spent the last 50 years developing its own unique identity and becoming a popular vacation destination. Filled with a variety of restaurants and shops in the Historic Corey Avenue Shopping District and plenty of history and perfect weather to keep you happy, St. Pete Beach is sure to have something for each member of the family.
More About The Starlite Sapphire
The newest addition to the Starlite Sapphire fleet, this 113-foot vessel features a beautiful modern design and is undeniably sleek and stylish. The ship can accommodate up to 150 passengers, and the unique design allows amazing views from huge windows.
Whether you're wanting to see the area in a unique and interesting way, be held captivated with a day of great live entertainment, or you're looking for a romantic night, The StarLite Sapphire will provide you with an unforgettable experience.
Starlite Saphire 1 1/2 - 2 Hour Sightseeing Cruise of St Petersburg
Enjoy the amazing views of beautiful St Petersburg with this tour for views of clean crisp water, beautiful beaches, and more! This 1 1/2 - 2 hour cruise adventure is sure to be a blast.
Starlite Saphire 2 1/2 - 3 Hour Sightseeing Cruise of St Petersburg
Enjoy the amazing views of beautiful St Petersburg with this tour for views of clean crisp water, beautiful beaches, and more!
Starlite Saphire 2 - 2 1/2 Hour Sightseeing Cruise with Entertainment
With 2.5 hours amazing cruise lets you see the bay at night and enjoy the dj. Visit the full bar and order from a tantalizing menu of entrees prepared fresh to order.
Reviews
5.0 | 7 reviews
Jason Bracy
FL
✓
Verified Traveler
This being my first dinner cruise, couldn't have been better. The boat was great no rocking, the staff was amazing but the food was all prepared onboard and was beyond words. A truly memorable evening. Will definitely go again...
Dianne Bianchi
Euless, Texas
✓
Verified Traveler
"We loved this cruise!"
We loved this cruise! The lunch cruise was a birthday gift for our dad, who had turned 91 the day before. The food was delicious, our waiter was attentive and delightful, and our captain and tour guide knowledgeable and engaging. And it didn't hurt that the weather was superb! We would totally do this again!
Shelly Baker
CO
✓
Verified Traveler
The dinner cruise was fantastic. The entertainment singer was soothing and easy to listen to, creating a relaxing and fun atmosphere, the chaetue briande (beef tenderloin) melted in my mouth, was very tender, and i loved the sauce over top, mashed potatoes and asparagus both flavorful and perfect. Best meal i think i have ever experienced! Worth going back for the beef! The deck was amazing as the wind gently blew through my hair, as we watched the coastline of st petersburg. A must do again!!!
Glenn Lewis
Summerfield, FL
✓
Verified Traveler
Traffic was delayed but the ship was patient for those coming on late. Treated with great service.
Book Now!