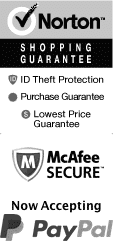 Things to Do in Tampa Bay Area, FL in September 2023
Experience an incredible September getaway in 2024. With a visit to the Tampa Bay area, guests will have an amazing time getting out and enjoying water adventures, cruises, shows, and more. Don't miss out on all of the fun!
Top Things To Do In Tampa Bay Area in September
Sep 29, 2023
to
Sep 30, 2023
Calypso Queen Lunch, & Dinner Cruises Clearwater
Schedule
September is the perfect time to take a Calypso Queen Cruise in Clearwater Beach, Florida. The weather is still warm but the crowds have thinned, allowing for a more intimate and relaxing experience on board. Spend the afternoon sailing along the beautiful gulf coast while sipping tropical drinks and enjoying live music, all while taking in breathtaking views of the coastline. Don't forget to keep an eye out for dolphins and other marine life!
Sep 29, 2023
to
Sep 30, 2023
Tampa Lunch & Dinner Cruises aboard the Starlite Majesty of Clearwater Beach, FL
Schedule
September is an ideal month to go on a Starlite Majesty Lunch or Dinner Cruise in Tampa Bay. The weather is perfect for a relaxing day or evening on the water, with temperatures usually in the mid-80s. You can enjoy stunning waterfront views while cruising on the luxurious Starlite Majesty yacht. The on-board entertainment is top-notch, featuring live music and a gourmet dining experience. Whether you're looking for a romantic dinner or a fun family outing, the September weather makes this experience a must-do in Tampa Bay.
Sep 29, 2023
to
Sep 30, 2023
Scenic Cruise on Crystal River
Schedule
September is a prime time to take a scenic cruise on Crystal River, Tampa Bay. With milder temperatures, enjoy the breathtaking views, wildlife sightings, and tranquil atmosphere. Tourist numbers wane in September, making your experience more intimate and leisurely. The highlight of this trip is the chance to encounter manatees in their natural habitat. Naturally beautiful, peaceful, with an element of adventure, a September cruise on Crystal River is an unforgettable experience.
Sep 29, 2023
to
Sep 30, 2023
Tampa's ZooQuarium Admission Ticket
Schedule
September is an ideal time to visit Tampa's ZooQuarium, with Florida's heat tapering off, making it more comfortable for exploration. Enjoy interactive exhibits, take a thrilling ride on the roller coaster, or see diverse aquatic life in the aquarium. Witness hundreds of fascinating creatures, from stunning sea turtles to majestic tropical birds. The lower crowds also enhance your experience, allowing you serene encounters with the zoo's remarkable wildlife. This magical encounter with nature is not to be missed.
Sep 29, 2023
to
Sep 30, 2023
Calypso Breeze Sightseeing, Lunch, and Dinner Cruises
Schedule
September is an excellent month to experience the Calypso Breeze Sightseeing Cruises along the beautiful Tampa Bay. The comfortable and spacious Catamaran provides a relaxing and incredible way to explore the scenic beauty of Tampa Bay. The crystal clear blue waters, dolphins, and vibrant marine life are the highlights of the tour. In September, the temperature is mild and perfect for an enjoyable cruise. The vast selection of cocktails and snacks served onboard by the friendly crew adds to the leisurely experience.