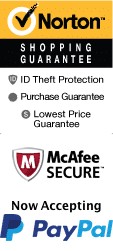 Calypso Queen Lunch, & Dinner Cruises Clearwater
25 Causeway Blvd , Slip #18 Clearwater, FL 33767
1-800-987-9852
Chat Now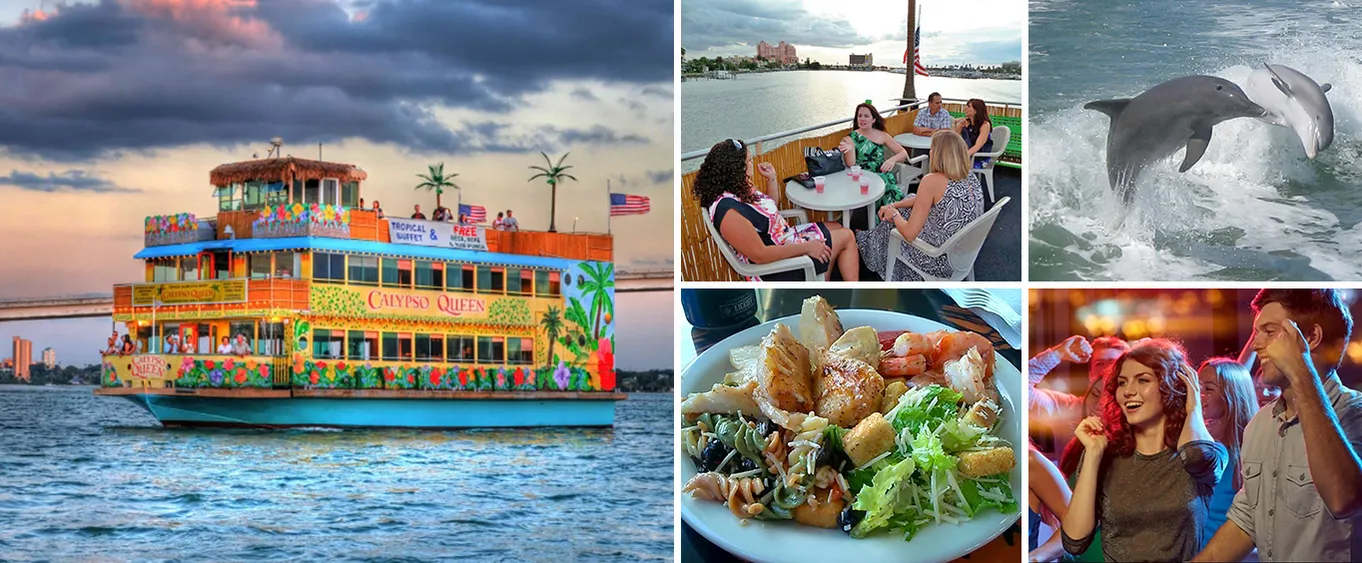 See the splendor of the Clearwater and Tampa Bay, FL areas with an exciting afternoon or evening dinner cruise Tampa Florida. This is the best dinner cruise Florida offers, so don't miss out on sailing on the Calypso Queen Clearwater vessel! On one of the Calypso Queen Lunch and Clearwater Dinner Cruise Options, visitors will be delighted by stunning coastal panoramic views blended with Carribbean flair and an entertaining boat ride. It is the ideal addition to any dinner cruise Tampa itinerary since it is one of the best dinner cruises in Florida, so book today and get out on the water!
Whether you decide to embark upon the afternoon tropically-designed cruise or to relish an evening bursting with flavorful dining on a tropical island style buffet and watching scenic wonders roll by on dinner cruises Tampa FL, a Calypso Queen excursion is sure to impress. Each cruise combines the best panoramic views with entertainment and a sail that showcases the best parts of Tampa Bay. As you sail along the sparkling waters, you will be able to sip your favored drink and create new memories while appreciating the local wonders.
About the Calypso Queen Clearwater Dinner Cruise Boat: Enjoy an Amazing Dinner Cruise Clearwater FL
Each of these cruises takes place on the Calypso Queen dinner boat. This impressive vessel gifts a mind blowing expedition through the sparkling waters of Tampa Bay. The colorful boat dinner Tampa is known for is decorated in an energetic and exciting Carribbean theme, providing a fun vibe. Additionally, the 65-foot ship features three levels. On the boat, attendees will be able to relax in two enclosed and climate-controlled dining levels as well as a third open-air deck that is great for enjoying the fresh air and ocean views. Each of these levels can accommodate 75 passengers, making it a great option for large groups. The boat also has restrooms on both dining levels as well as a full-service galley, full-service cash bars that allow you to purchase wine, beer, and liquor, and a sound system to blast lively tunes on the cruise! There are plenty of Calypso tropical cruises to enjoy, including the Calypso Queen tropical party buffet cruise, and more. For comfortable sailing on an immaculate vessel, the Calypso Queen provides an unparelelled experience and best tampa dinner cruise experience.
About the Calypso dinner cruise Tampa options: Explore the Area with Tampa Dinner Cruises
Each cruise is meticulously curated with fun and sightseeing in mind. Every cruise affords ample opportunities for sightseeing and also allows cruisers to tap along with live music and enjoy mingling with other passengers on the open-air deck. The dinner cruise, of course, also comes with a flavourful buffet dinner, featuring options like steamed shrimp, mango glazed chicken, and beef teriyaki. Any one of these Calypso Queen cruises can help create a great addition to a getaway.
Full bars are operated on every cruise, so you can elect to purchase cocktails and other beverages on the cruises. Allowing for an ample amount of sightseeing time, the cruises last approximately 2 hours depending on selection. During the cruises, you'll be taken along Clearwater Harbor to see some of the most picturesque views on the East Coast. Keep your eyes peeled for wildlife and the heralded sights of Clearwater Beach. During your sightseeing, you will also be able to listen to educational commentary from your friendly captain, providing insight on the local life in Clearwater. For a cruise with tropical flair, food, and fun, travelers should book a ride on the Calypso Queen!
About the Tampa Dinner Cruise Visit to Clearwater Harbor
As one of the most notable bays in the area, Clearwater Harbor is plentiful when it comes to wondrous sights, Clearwater beach cruises, dinner cruise Clearwater options, and many more Clearwater cruises. As you listen to the narration of your captain, marvel at the views of the bay. From the boat, patrons will see stretches of white sand beach views and some of the popular businesses, eateries, marinas, and homes that border the bay. Clearwater Harbor is also brimming with intriguing wildlife. Keep your eyes peeled for animals such as pelicans, snowy egrets, and great blue herons. There are also schools of fish harbored in the area, as the beautiful Clearwater Harbor is a popular recreational site, and customers might even witness dolphin sightings. No matter what aspect of these dinner cruises Florida offers, you are certain to have a spectacular time with a dinner cruise in Tampa Florida.
Take a quick casual Tampa Bay dinner cruisecruise to observe the scenic wonders in the area or savor a delectable dinner. No matter which cruise you book, a tropical party is the idealistic addition to spice up your normal itinerary. Whether you have a couple of hours to spare or want spend it dancing and swaying the night away, a sailing venture with a Starlite Cruise is a must. Be sure to check out all of the other great activities and attractions found in the Clearwater and Tampa Bay, FL areas and add a hotel to finish out your adventuring!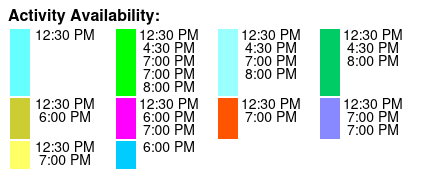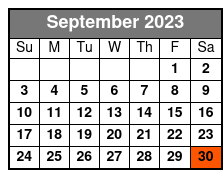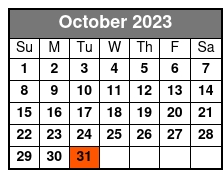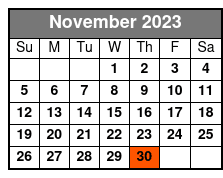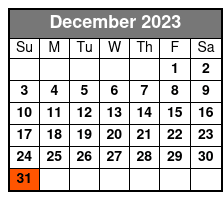 Options:
Calypso Queen Lunch Cruise (Lunch Included)
Available Now until 12/31/2023 View Detailed Schedule
This buffet lunch cruise is perfect for families or those with a casual vibe in mind. During the cruise as you go along the inland waters, you will dine on a delicious buffet meal featuring tons of great food items. Sightseeing is the cherry on top, providing panoramic views of Clearwater Harbor as you dine. The lunch cruise also features fun music, dancing, and a full cash bar where attendees can purchase beer, wine, and tropical specialty drinks.
Calypso Queen Dinner Cruise (Dinner Included)
Available Now until 12/31/2023 View Detailed Schedule
This tropical dinner cruise is sure to impress with lively music, drinks, and picturesque views. Guests can partake in complimentary beer, wine, and rum punch and dancing during this evening party! Dinner includes a mouthwatering buffet of mango-glazed chicken, beef teriyaki, and chilled steamed shrimp. Tantalize your taste buds and enjoy some of the most stunning views of Clearwater Harbor with this inclusive and fun Calypso Queen Dinner Cruise!
Reviews

Harold Riley
Jacksonville , Florida
✓
Verified Traveler
"just a great experience"
Well to start with boarding the cruise to staff was very professional from the very first photo until we offload the food was great the staff was very courteous catering to your every need explained everything to you in advance the narrator of the cruise did it very good job employment out the highlights of the cruise all around it was just a great experience and this is me and my wife third time going each time we've been very happy we have done the two lunch cruises and one dinner cruise very great experience but we do love the launch cruise a little bit more .

Susan Lawyer
Sarcoxie, MO
✓
Verified Traveler
"people were amazing on the boat"
The people were amazing on the boat,waited on you to meet your every need.The food was awesome,i really enjoyed the mango chicken.They also kept the drinks filled.I will definitely be going again.

Carlos Lainez
Tampa, FL
✓
Verified Traveler
It was a nice trip with my family, lunch and were good.The staff were very nice and good service.I will recommend.

Dr Richard Reich
Pine Bush, NY
✓
Verified Traveler
"Would recommend this experience to others."
Had a great luncheon tour on the calypso queen in february. The food was good and plentiful and service very good. It's a cost efficient way to enjoy a trip around the bay on a nice sunny day. Would recommend this experience to others.
Frequently Asked Questions for Calypso Queen Lunch, & Dinner Cruises Clearwater:
What is included in the admission price?

The lunch and dinner tickets include the cruise, meal, and beverages.

What methods of transportation does the Calypso Queen Sightseeing, Lunch, & Dinner Cruises Clearwater use?

Calypso Queen Riverboat

Approximately how long does the Calypso Queen Sightseeing, Lunch, & Dinner Cruises Clearwater last?

Tours last approximately 2 hours.

For what ages is the tour appropriate?

Appropriate for all ages.

What type of dress & footwear are recommended?

Comfortable casual attire.

Are alcoholic beverages served at Calypso Queen Lunch, & Dinner Cruises Clearwater?

Yes, alcohol is served to guests 21 and older with valid ID.

Where does the Calypso Queen Sightseeing, Lunch, & Dinner Cruises Clearwater depart from?

Tours depart from StarLite Cruises located at 25 Causeway Blvd , Slip #18 Clearwater, FL 33767

Is photography / video recording allowed on the Calypso Queen Sightseeing, Lunch, & Dinner Cruises Clearwater?

Both photography and video cameras are permitted.

Is the Calypso Queen Sightseeing, Lunch, & Dinner Cruises Clearwater handicap accessible?

Yes.

Are any meals included?

Lunch and dinner cruises include tropical buffet dinner.

What type of seating does Calypso Queen Lunch, & Dinner Cruises Clearwater have?

Seats are assigned. As you board, the captain will direct you and your party to your seats. On most cruises, parties will get a private table.

How many decks or levels are there aboard the Calypso Queen Lunch, & Dinner Cruises Clearwater?

2 dining levels and an open-air third level deck.

What lake or river does the Calypso Queen Lunch, & Dinner Cruises Clearwater cruise on?

Clearwater Harbor.

How many passengers does the boat hold?

Each dining of the two dining levels can hold up to 75 passengers.

What is the policy in case of inclement weather?

Cruises go out rain or shine.

What age is Calypso Queen Lunch, & Dinner Cruises Clearwater appropriate for?

Great for all ages! Must be 21 and older with ID to purchase alcoholic drinks.

What amenities are available?

There are 2 restrooms on each dining deck as well as a cash bar.

What kind of special meals, such as vegetarian or gluten-free meals, are available?

Vegetarian options are available. Inform your server if you have any special dietary needs.
Book Now!